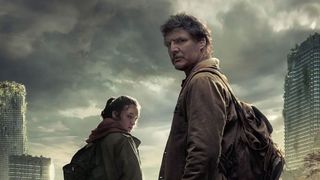 (Image credit: HBO)
Neil Druckmann is at a crossroads. For almost a decade, the award-winning creator of The Last of Us has lived comfortably in the knowledge that his heart-wrenching vision of a post-apocalyptic United States ranks among the greatest video game stories of all time.
No other triple-A adventure in the years since The Last of Us' 2013 release – save, perhaps, for Rockstar's open world behemoths and a handful of Nintendo titles – has achieved the same cultural significance as developer Naughty Dog's PlayStation classic, and no video game before it relied so heavily (and successfully) on narrative to steer the experience of its players.
Now, Druckmann is putting the legacy of his magnum opus on the line by attempting to answer the (multi)million-dollar question: can video games make good prestige television? Ahead of the The Last of Us' January 15 debut on HBO Max, TechRadar spoke with Druckmann, co-showrunner Craig Mazin and series stars Pedro Pascal and Bella Ramsey about the perils (and privilege) of their undertaking.
Both Mazin and Druckmann have explained the 'why?' of their decision to adapt The Last of Us in previous interviews. "It's an open-and-shut case: this is the greatest story that has ever been told in video games," Chernobyl creator Mazin told Empire last year. Druckmann had been working on a film adaptation of the game since 2014 before Mazin stepped in to co-write a series version for HBO in 2020 – the latter resolute in his belief that "you can't make a movie out of this, it has to be a show."
The question of 'how?' is altogether larger. The Last of Us tells the story of Joel and Ellie, an unlikely duo who attempt to cross a post-apocalyptic America in the aftermath of a fungal outbreak that turns most of the world's population into mindless cannibals (known simply as 'the infected'). In the interest of avoiding spoilers for those unfamiliar with the game, we'll refrain from discussing further plot details here, but The Last of Us is grim, grisly, and yes – it's also probably the greatest story ever told in video games. No pressure, then?
Fleshing out the details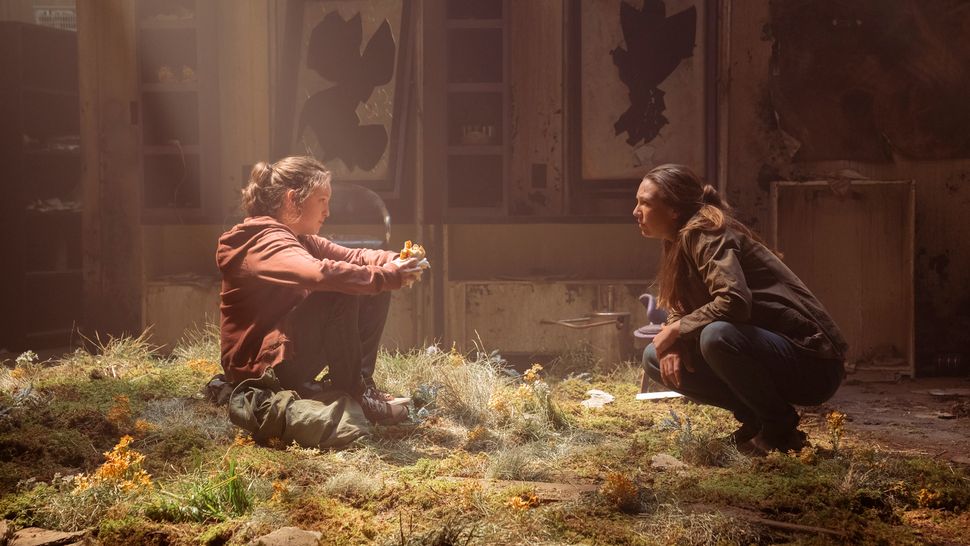 For Druckmann, the opportunity to bring The Last of Us to the screen meant an opportunity to flesh out more of the fictional world he first created back in 2009. "The move to TV allowed us to expand this story," the Naughty Dog co-president tells us over Zoom. "Some of that expansion happened by necessity because the game has certain, sometimes long sequences that are filled with action, and things that work extremely well for gaming just would not work nearly as well – or might be outright boring – in a passive medium. So those were the first conversations Craig [Mazin] and I had. We were like, 'What are things we could keep wholesale and bring over? Where do we need to lose a lot of the action and violence, and only use [those things] where the story needed it?'
"But the conversation then turned into questions about FEDRA [the game's fictional millitarized government department], about relationships, about backstories – those half-developed branches, I would call them. Ideas for stories or side characters that we could work together to flesh out and dramatize on screen. Because [in the series]," Druckmann continues, "we don't have to just stick with Joel and Ellie like we do in the game. We [knew we] could leave them for a while before we came back to them."
As for which parts of The Last of Us' expansive lore to delve into in live-action form – and which parts to skip over – Mazin utilized his outside-in perspective to help Druckmann make crucial story decisions. "One of the things that I had the benefit of – that Neil didn't when he made The Last of Us [game] – was [the existence of] The Last of Us Part 2 and Left Behind," he explains. "I knew more than Neil did. Now, obviously, he knows all that, too. But when we created this adaptation, we had a fuller picture [of events]."
"Craig's brilliance is his ability to say, 'That's not as important [to have in the show as it is in the games],'" Druckmann interjects. "When people have adapted video games in the past, they've thought, 'Oh, players want to see that gameplay moment.' That's not what they want. They want the core at the heart of that experience. So when Craig said [redacted to avoid spoilers] – yes, that's different from what's in the game, but it helps elevate [The Last of Us] in a way that I think is really strong for this medium. We couldn't have told this story in the game. And likewise, I think the show would have been less if we tried to tell the [exact] story that was in the game over here."
But Mazin wasn't only on hand to piece together pieces of Druckmann's existing story – he was also keen to tread new narrative ground concerning the origins of The Last of Us' fictional Cordyceps outbreak. "I want to know why things happen. I'm a very curious person," he says. "That's how Chernobyl came about – I wanted to know why [the plant] blew up. And the outbreak in [The Last of Us] is so specific, it's so connected to science, and I just started asking Neil questions [about it]. So we came up with, I think, this really plausible beginning. It grounds everything, makes it feel truer and more real. The more we can make the peripheral [of The Last of Us] feel real, the more the stuff in the center will feel real."
This approach marked "a philosophical difference" between how Druckmann approached the story of the series versus the game. "In the game, we're very dogmatic that everything you're seeing and experiencing is through Joel and Ellie's eyes and their eyes only. It's going for this immersive [approach] – it's wanting to make you feel like these characters. But [with the episodic stories] in the show, the sum is greater than the individual parts."
Familiar faces
Hearing Druckmann and Mazin bounce off one another with such enthusiasm makes it easy to see why HBO has so much faith in its dynamic writer-showrunner duo. But The Last of Us didn't prove such an era-defining success for its storytelling alone – its characters, too, are some of the most beloved in video game history.
Fortunately, HBO appears to have struck gold by signing up two of its previous employees. Pedro Pascal, star of The Mandalorian, Game of Thrones and Narcos, is playing Joel, while fellow Thrones alumnus Bella Ramsey is stepping into Ellie's well-worn shoes.
Were the pair nervous to bear the responsibility of The Last of Us' material? You bet. "Key moments in the game that fans love – moments that are also part of this adaptation – were very scary and exciting [to tackle]," Pascal tells us. "I think that, you know, amongst the challenges of a really, really physical year-long production, I would say there wasn't anything scarier than facing those key moments."
"Yeah, it was scary and exciting in equal measure," Ramsey echoes. "We just cared so much about the source material and hoped that those scenes would feel familiar, that we would do them justice."
Having appeared in only a handful of big screen projects in their burgeoning career – which, we suspect, is about to kick into a whole new gear once The Last of Us airs on January 15 – it's only natural that Ramsey feels the weight of expectation on their shoulders. But Pascal has played mentor-cum-father characters before. Several times, in fact (Prospect and The Mandalorian, for instance, bear more than a few structural similarities to The Last of Us). Does he go after these roles intentionally?
"I think the question might actually be: what's drawing these roles to me? As an actor, what you do is you step through the doors that open, and in Prospect, The Mandalorian, Wonder Woman 1984 and [The Last of Us], single dads can be heroes. I don't know – I love playing these parts. They're all so, so, so different, but they all have this really powerful common thread. And I guess it feels like an honor to step into these roles and hopefully convince people [of my abilities as a father] – because I ain't got no kids! But I am the daddy…"
"But to minimize this role to its similarities with others I've had is totally not right," Pascal continues. "As easy as it is to compare the character that Joel is to previous experiences, there's nothing like this experience for me. It's almost as if everything prior was a rehearsal towards a full realization of that kind of part. Joel is very standalone in that regard for me. It also just felt like a lucky opportunity to experience a tough guy aspect that's met with a level of vulnerability I hadn't been challenged by before."
In truth, Joel isn't much like Din Djarin, Ezra or any other "daddy" characters Pascal has played in the past at all. Druckmann's antihero is cold, violent and without hope – a seemingly amoral wanderer brought to his knees by tragedy. In the world of The Last of Us, good people are harder to come by than good food – and Pascal expects viewers to find inevitable parallels between their own lived experiences and Joel's.
"I think [Joel is] completely a character that's driven by trauma, and shaped by it. Everything he is or does, for better or worse, is shaped by that loss and [the hope of] not experiencing that kind of loss again. Unfortunately, that's something so many of us can relate to just by being alive. And so I think it's sort of amazing to step into an adaptation of a beloved source material that has such an emotional human story at the center of it – to make it all the more painful, which we apparently love as audience members. We're masochistic."
"Oh yeah, we love getting hurt," Ramsey adds. "But in terms of playing off [Joel's anger], Ellie is aware that there's something up with this guy, that there's more to him. He's not just a grumpy asshole for the sake of it. She tries to pry and probe to get him to talk, and especially when she finds out about [redacted], she becomes even more fascinated by Joel and his life before. She sees a shared experience that they both have. Ellie's lost a very key person in her life, too, and when you see someone who's been through something similar to you, you want to connect with them on that level."
Take it from us: The Last of Us has your heartstrings in its sights.
A pandemic within a pandemic
As for the series' production, The Last of Us began shooting in July 2021 when Covid-19 restrictions were at their most stringent – meaning performers like Pascal and Ramsey had to reckon with the concept of acting in a fictional pandemic while living in a real one. But Druckmann, Mazin and the rest of the show's creative team were cautious not to make The Last of Us reflect real-world events any more pointedly than the original game.
"We really didn't want to make a show about Covid-19," Druckmann explains. "We wanted to make something that's more universal than that. And unfortunately – history of mankind – this is not our first outbreak. When we made the game, we looked backwards, and Spanish flu was a big influence – as far as how it affected people, how people died, how they became very segregated and how they became xenophobic in their towns. Those were more interesting details about how people behave in such a situation, rather than the specifics of the situation itself.
"We started working on the show before the [real-life] outbreak happened. Craig would come over to Naughty Dog while we were finishing work on The Last of Us Part 2, and we'd have these long conversations about creating these very detailed outlines for each episode. Understanding, beat by beat, what's happened [in this story]. We wanted to have a very clear roadmap of what the season was going to look like before we submitted it to HBO – and then the outbreak happened."
Naturally, though, parallels between the experiences of characters in The Last of Us and our own are now easier to draw than ever. Sure, we're not looking over our shoulders for man-eating 'clickers' – but almost everyone has learned the art of caution in a world where a cough can have consequences.
"No matter what the genre is, [movies and TV shows] are built on themes that are part of our society and the conditions that we live in," Pascal notes. "More than any other time, going back to work under the conditions of staying safe within a pandemic and telling the story of a catastrophic pandemic was surreal, in obvious ways."
"The lines [between fiction and reality] are definitely becoming more blurred," Ramsey adds before we wrap. "That's one of the things I really like about The Last of Us and the Cordyceps infection. It's not your typical zombie apocalypse where it's all about the undead and the supernatural – it's based on science, which I think is really interesting and cool and terrifying."
The Last of Us begins streaming on HBO Max in the US on January 15, and Sky Atlantic and Now in the UK on January 16.
Sign up for Black Friday email alerts!
Get the hottest deals available in your inbox plus news, reviews, opinion, analysis and more from the TechRadar team.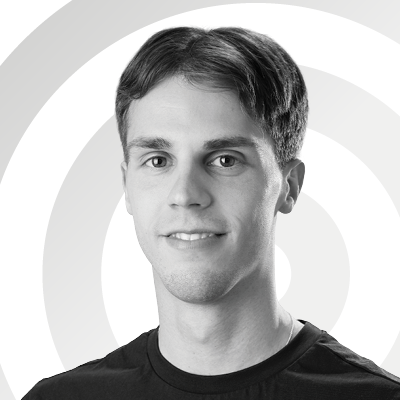 Axel is a London-based Senior Staff Writer at TechRadar, reporting on everything from the latest Apple developments to newest movies as part of the site's daily news output. Having previously written for publications including Esquire and FourFourTwo, Axel is well-versed in the applications of technology beyond the desktop, and his coverage extends from general reporting and analysis to in-depth interviews and opinion.
Axel studied for a degree in English Literature at the University of Warwick before joining TechRadar in 2020, where he then earned an NCTJ qualification as part of the company's inaugural digital training scheme.