For the first time in over a year, the Nvidia GeForce RTX 3060 is now hovering close to MSRP at multiple retailers, thanks to rapidly falling graphics card prices (opens in new tab).
You can now bag yourself an EVGA XC Gaming variant for $389.99 (opens in new tab) in the US - just $50 more than the original MSRP for the card. Those over in the UK can also get an Inno Twin LHR variant for £379.99 (opens in new tab), which is just £79 over the official recommended price.
Update (04/26): the above Newegg listing in the US has now skyrocketed back up in price unfortunately. On the bright side, the UK OCUK listing is still in stock for a reasonable price. Original article continues...
Even though both these listings are still above MSRP, they collectively represent what's quite possibly the best opportunity in the past two years to bag a decent 1080p card without breaking the bank. We're even arguably in the territory of being able to build yourself a decent budget gaming PC here - one that will easily max out most games at 1080p for around the $800 to $900 mark, depending on your specs.
Of course, if you already have a decent setup and are looking to upgrade from an RTX 2060 or a graphics card (opens in new tab) with equivalent power, then these listings aren't quite as tempting. Many gamers are holding out on an upgrade right now, and that's not an unwise policy. Later this year, we should be seeing the release of the next generation of RTX 4000 series cards from Nvidia and Intel's much anticipated Arc series. Right now, details are thin on the ground (such as release date), but we'll have the latest here at TechRadar as soon as more news breaks.
Cheap RTX 3060 listings are finally returning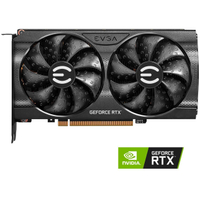 (opens in new tab)
EVGA GeForce RTX 3060 XC 12GB: $429 $389.99 at Newegg (opens in new tab)
Save $40 - Here's a nice mid-range listing that's only $50 more than MSRP as of writing. While you're still paying a bit over what you should, this RTX 3060 at Newegg represents one of the best opportunities in the past two years to build a respectable 1080p gaming PC that doesn't break the bank. With good Ray-Tracing performance and DLSS, the RTX 3060 is a fantastic mid-range card for the majority of gamers.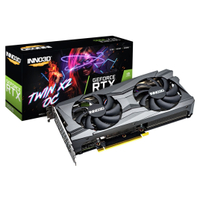 (opens in new tab)
Inno3D GeForce RTX 3060 Twin X2 LHR 12GB: £379.99 at Overclockers (opens in new tab)
Those in the UK can also score themselves an RTX 3060 for under £400 this week at Overclockers. We're just £79 over MSRP with this particular listing, which in context, makes it a fairly tempting option if you've been waiting to build your 1080p machine. Note, this is a low hash rate variant card, so it's best used to build a gaming rig instead of a mining machine.
More GPU restocks this week
Even though we think these RTX 3060 listings are arguably the best graphics card deals available this week, they're not the only listings available. Just this past day, Nvidia cryptically tweeted the announcement of a new Restocked and Reloaded (opens in new tab) page on its website. As of writing, all the current restocks around MSRP are in the UK, but the tweet mentions that more stock will be available soon, which makes us hopeful for US listings.
GeForce RTX 30 Series GPUs are returning to shelves! Keep an eye on our Restocked & Reloaded landing page here as we continue to make more supply available →https://t.co/d0ziJIop64April 21, 2022
We've also been tracking graphics card prices on a daily basis here at TechRadar, mostly first party listings at big retailers like Newegg, Amazon, and Overclockers. As an overview we're seeing prices fluctuate quite regularly but generally things are going in the right direction now with listings probably falling by about $10 per week. if you're interested, here's a quick roundup of the cheapest prices we've found today.
🟩 Cheapest Nvidia GeForce prices 🟩
RTX 3050: $329 a Newegg

(opens in new tab)

| £269 at OCUK

(opens in new tab)

| AU$489 at Mwave

(opens in new tab)

RTX 3060: $389 at Newegg

(opens in new tab)

| £379 at OCUK

(opens in new tab)

| AU$599 at Mwave

(opens in new tab)

RTX 3060 Ti: $579 at Newegg

(opens in new tab)

| £479 at OCUK

(opens in new tab)

| AU$799 at Mwave

(opens in new tab)

RTX 3070: $713 at Newegg

(opens in new tab)

| £559 at OCUK

(opens in new tab)

| AU$949 at Scorptec
RTX 3070 Ti: $769 at Newegg

(opens in new tab)

| £649 at OCUK

(opens in new tab)

| AU$1,099 at Scorptec
RTX 3080: $949 at Newegg

(opens in new tab)

| £769 at OCUK

(opens in new tab)

| AU$1,399 at Mwave

(opens in new tab)

RTX 3080 Ti: $1,269 at Newegg

(opens in new tab)

| £1,099 at OCUK

(opens in new tab)

| AU$2,099 at Scorp
RTX 3090: $1,679 at Newegg

(opens in new tab)

| £1,649 at OCUK

(opens in new tab)

| AU$2,849 at Mwave

(opens in new tab)

RTX 3090 Ti: $2,099 at Amazon

(opens in new tab)

| £1,799 at OCUK

(opens in new tab)

| AU$3,339 at Scorptec
🟧 Cheapest AMD Radeon prices 🟧
RX 6500 XT: $209 at Newegg

(opens in new tab)

| £169 at OCUK

(opens in new tab)

| AU$299 at Scorptec
RX 6600: $335 at Newegg

(opens in new tab)

| £289 at OCUK

(opens in new tab)

| AU$479 at Mwave

(opens in new tab)

RX 6600 XT: $429 at Newegg

(opens in new tab)

| £389 at OCUK

(opens in new tab)

| AU$649 at Mwave

(opens in new tab)

RX 6700 XT: $528 at Newegg

(opens in new tab)

| £548 at OCUK

(opens in new tab)

| AU$999 at Mwave

(opens in new tab)

RX 6800: $799 at Newegg

(opens in new tab)

| £749 at OCUK

(opens in new tab)

| AU$1,429 at Scorptec
RX 6800 XT: $859 a Newegg

(opens in new tab)

| £859 at OCUK

(opens in new tab)

| AU$1,375 at Mwave

(opens in new tab)

RX 6900 XT: $1,069 at Newegg

(opens in new tab)

| £999 at OCUK

(opens in new tab)

| AU$1,699 at Mwave

(opens in new tab)