Here's a thought: how about we take a different perspective on passwords? Let's see them as fun for a change, and treat them as an opportunity, not a hassle. A chance to exercise your creativity in concocting secure passwords that are memorable, and methods of recall that are suitably clever, perhaps, like mnemonics.
What's that, you say? You'd rather not. Well, you're not alone, as it's difficult to put a more positive spin on passwords in the real world. Let's face it - they are a hassle, as illustrated time and time again in the kind of passwords people choose.
Indeed, when even big business can't be bothered to create secure passwords, is it any wonder that everyday folks can't either? A new report shows that even giant companies in the tech world use ridiculously simplistic passwords at times, like 'qwerty' (another traditional favourite being '12345' or indeed the old classic 'password').
If you've ever used passwords as simple as this to avoid forgetting them, you should realize just how risky this is. They aren't merely easy to crack - they're outright easy to guess, and people who can figure out your username – which is often just your email address – can potentially break into an account just like that; never mind a sophisticated data breach.
If only there was a way of keeping your passwords secure that involved little effort. Well, in fact there is a method of doing this which requires no effort at all, and that's to enlist the help of a password manager to do the job for you.
A password manager is a piece of software that creates as many passwords as you need, makes them super-secure, and remembers them all for you automatically. Of course, the trick here is to choose a good password manager, and unsurprisingly, we'd recommend running with one of the best password managers we've carefully selected.
It just so happens that one of our favored choices for a password manager, namely Keeper, comes with a big discount right now. With 40% off in a new offer, Keeper is practically half-price, at least while this promotion remains valid until March 31.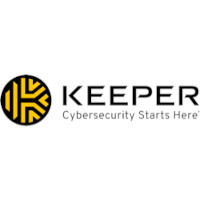 Keeper Unlimited Plan: £17.98 per year| 1 user
Save 40% - This plan is for one user, providing coverage for unlimited password storage across all devices. Keeper also boasts other features such as securely storing card payment details for an easier online shopping experience. This offer runs until March 31.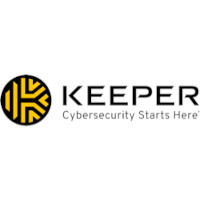 Keeper Family Plan: £43.18 per year | 5 users
Save 40% - The Family plan delivers all the same features as Unlimited, but there's support for five users, and each of those gets a private vault for storing sensitive data. This deal runs until March 31.
This hefty 40% discount applies to both of Keeper's core subscription plans, as well as reducing the price of add-ons (more on those in a moment).
Individuals will want to look at the Keeper Unlimited entry-level plan which caters for the password needs of one user, with unlimited passwords (as the name suggests) across all devices. There are also some bonus features thrown into the bargain too, such as automatically filling in online forms for you.
Keeper Family is the other subscription tier which delivers the same features as Keeper Unlimited, but for five users. Furthermore, each of those five get their own secure vault in which they can store sensitive data (plus the Family plan provides 10GB of secure cloud storage).
The add-ons, as we mentioned above, are also 40% off, and these can be purchased along with a subscription to give you extra features. One such bonus addition is KeeperChat, a secure messaging service with end-to-end encryption to ensure your online chats cannot be seen by anyone except you and the intended recipients.