13900K vs 13700K: which is best for enthusiasts, creatives, and gamers
If you're choosing between the 13900K vs 13700K, we've got you covered
Efficiency Cores: 16
Performance Cores: 8
Threads: 32
Base Clock (E-Cores): 2.2 GHz
Base Clock (P-Cores): 3.0 GHz
Boost Clock (E-Cores): 4.3 GHz
Boost Clock (P-Cores): 5.8 GHz
L3 Cache: 36MB
TDP: 125W
This is Intel's hybrid-core architecture's next evolution. Intel's new flagship Core i9-13900K is a beast in just about every area, roundly whipping AMD's competing high-end chips in everything from gaming to synthetic benchmarks. It's also much better value for money, and requires less power on average to run.
For
Dominates single-core and multi-core workloads
Same pricing as 12900K
Outstanding creative performance
Against
Obscene power draw
Runs extremely hot
Lacks AMD's 3D V-cache for gaming
Efficiency Cores: 8
Performance Cores: 8
Threads: 24
Base Clock (E-Cores): 2.5 GHz
Base Clock (P-Cores): 3.4 GHz
Turbo Clock (E-Cores): 4.2 GHz
Turbo Clock (P-Cores): 5.4 GHz
Cache: 78MB Total
TDP: 125W
The Intel Core i7-13700K is an outstanding processor for just about every purpose, making it a great workhorse CPU that can get all manner of work done quickly. Its energy efficiency is laughable, unfortunately, making it a poor choice for any low-profile, low-power PC builds despite it being well-priced.
For
Outstanding gaming performance
Excellent price
DDR4 and DDR5 support
Against
Absolutely drunk on (electrical) power
Runs hot, so get a great cooler
13900K vs 13700K: putting Intel's best processors to the test
Those choosing between the Intel 13900K vs 13700K have a lot of things to consider, like raw performance, power, efficiency, and value.
The Intel Core i9-13900K, Team Blue's 13th-generation flagship processor, boasts high core counts and fast clock speeds, promising to meet the highest demands of gamers, content creators, and multitasking professionals. Its advanced architecture suggests not just in raw computational power but also a premium price tag that goes along with being one of the best processors on the market.
The Intel Core i7-13700K, meanwhile, is slightly modest on its specs while offering a compelling combination of performance and value. For many users out there, this might very well be the best Intel processor for those who seek a balanced chip without making too many sacrifices on performance.
The only way to know though is to dig into the nitty-gritty details, including the competing specs of the two best Intel processors on the market, their performance, and their price. Fortunately, I've done extensive testing on both chips, and I'm here to lay out the 13900K vs 13700K battle by the numbers to help you make the right choice between these two chips.
13900K vs 13700K: Price
First thing's first, let's get into the price of the 13900K vs 13700K.
The Intel Core I9-13900K has an MSRP of $589 / £548.99 / AU$1,099, easily making it the most expensive of the two. The Intel Core i7-13700K, meanwhile, comes in at a much lower $419 / £399 / AU$669.
If price is your primary concern, full stop, the Core i7-13700K is going to be the better option. But what most people are looking for is actually value, as in how much performance are you getting for your money, and on that front, it's also a win for the 13700K. While the i9-13900K's performance is top-tier, the 13700K doesn't come that far behind its bigger sibling, so unless you want maximum performance and damn the costs, the 13700K is going to be the processor to go with.
Winner: Intel Core i7-13700K
13900K vs 13700K: Specs
Taking a look at the two processors, you can see that the Core i9-13900K brings a lot to the table spec-wise, but not that much more than what the Core i7-13700K is working with.
As you can see below, the Core i9-13900K comes away with a win on specs, including the number of cores, clock speeds, and available cache, though otherwise the i7-13700K isn't too badly outclassed.
Swipe to scroll horizontally
| Specs | Intel Core i9-13900K | Intel Core i7-13700K |
| --- | --- | --- |
| Price | $589 / £548.99 / AU$1,099 | $419 / £399 / AU$669 |
| Performance Cores | 8 | 8 |
| Efficiency Cores | 16 | 8 |
| Threads | 32 | 24 |
| Integrated Graphics | Yes | Yes |
| P-Core Base Clock | 3.0GHz | 3.4GHz |
| P-Core Boost Clock | 5.8GHz | 5.4GHz |
| E-Core Base Clock | 2.2GHz | 2.5GHz |
| E-Core Boost Clock | 4.3GHz | 4.2GHz |
| L2 Cache | 36MB | 30MB |
| TDP | 125W | 125W |
| Socket | LGA 1700 | LGA 1700 |
| Max Temp | 100°C | 100°C |
Winner: Intel Core i9-13900K
13900K vs 13700K: Performance
While you might be tempted to jump out immediately and declare the i9-13900K the performance winner here, the i7-13700K doesn't go down without a heck of a fight at times.
Image 1 of 10
In single core performance, the Core i9-13900K comes out about 5% better than the i7-13700K, and it's multi core performance is a whopping 24% better on average.
Image 1 of 3
The 13900K vs 13700K productivity battle more or less comes out a draw, with the i9-13900K outperforming the 13700K by just 0.9%, which is not going to ever be noticeable to anyone using Microsoft Office, Zoom, or any other similar apps.
Image 1 of 7
The i9-13900K's higher core count definitely helps out in creative benchmarks as well, with the 13900K scoring about 15% better than the 13700K overall, though the 13700K doesn't slouch when it comes to these workloads, and its PugetBench for Adobe Photoshop performance was better than the i9-13900K's.
Image 1 of 7
Gaming performance was a bit of a surprise, honestly, in that the i7-13700K actually wins this round on the overall averages, though the i9-13900K generally does about 6% better on most titles, but it gets hamstrung on the Total War: Warhammer III Battle benchmark, and by a lot.
While the i9-13900K averages about 511 fps here, the i7-13700K averages 583 fps, and the 13900K's minimum frame rate of 236 is substantially lower than the 13700K's 477 minimum fps. This is a very CPU-intensive benchmark, and in this case the 13900K occasionally throttled due to overheating, and this back and forth on its power draw did end up dinging its performance here.
Image 1 of 2
Finally, in terms of power and thermals, the i9-13900K is a wildly inefficient chip, maxing out at 351.933W of power, compared to the i7-13700K's 281.793W. The 17-13700K's power draw is still high, but the i9-13900K pulls down about 25% more power, which unfortunately translates into some awful thermal performance.
The thing about the i9-13900K is that even the best CPU cooler on the market (that isn't a professional liquid nitrogen setup) isn't going to be able to keep this chip from throttling. Even with an MSI Mag Coreliquid E360 AIO Cooler, the i9-13900K hit 102°C when it maxed out, or 2°C above the chip's maximum temperature.
The Core i7-13700K, meanwhile, came in at a much more reasonable 94°C, which kept the chip from ever throttling.
Image 1 of 7
Overall, then, the Core i9-13900K manages a roughly 5% better single-core performance and a 24% multi-core performance over the i7-13700K.
On productivity, the two chips essentially tie, and on creative performance, the i9-13900K comes out about 15% ahead of the 13700K.
Still, the 13700K did manage to beat the i9-13900K when it came to gaming, with the latter scoring about 4% worse overall than the 13700K.
In the final 13900K vs 13700K scoring, the i9-13900K comes in with a 2,077, while the i7-13700K manages a close second with 1,927. Considering the MSRP of these two chips though, the 13900K has a much lower performance for a price ratio of 3.53 compared to the i7-13700K's 4.71, or a roughly 25% lower value overall.
Winner: Intel Core i9-13900K
Which one should you buy?
For the vast majority of people out there, you should go with the Core i7-13700K. It's an outstanding performer at a fairly reasonable price, and you really don't have to give up much going with that chip over the 13900K.
If what you're after is the best possible performance, no matter the cost, then obviously the i9-13900K is going to be a better pick, but you'll need to make sure you have enough cooling to keep the chip's heat in check - otherwise, all that performance you're paying for is going to get throttled once the chip's core temperatures hit their ceiling. That's no idle threat either, as even the best CPU coolers are going to metaphorically melt trying to keep this chip cool under load.
Sign up to receive daily breaking news, reviews, opinion, analysis, deals and more from the world of tech.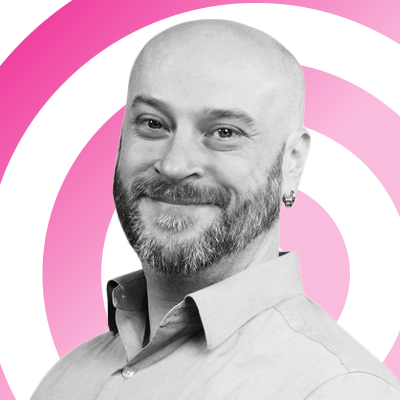 John (He/Him) is the Components Editor here at TechRadar and he is also a programmer, gamer, activist, and Brooklyn College alum currently living in Brooklyn, NY.
Named by the CTA as a CES 2020 Media Trailblazer for his science and technology reporting, John specializes in all areas of computer science, including industry news, hardware reviews, PC gaming, as well as general science writing and the social impact of the tech industry.
You can find him online on Threads @johnloeffler.
Currently playing: Baldur's Gate 3 (just like everyone else).