NPUs explained: why does Microsoft care so much about these AI chips?
What are NPUs, and why should you care about them?
(Image credit: Shutterstock / Blue Planet Studio)
If, like me, you've been following our Microsoft Surface event live blog, you might be wondering exactly what an NPU is, and why you should care about it. Have no fear – I'm already familiar with these clever little chips, and I'm going to break down everything you need to know about them.
NPU stands for Neural Processing Unit (sometimes just called neural processors) – a specialized type of processor for accelerating machine-learning tasks. In other words, it's a dedicated AI chip: specifically designed to take some of the load off your computer's CPU and GPU when running AI-related workloads.
In case you've been living in a cave for the past year, AI is everywhere now: the internet's favorite chatbot ChatGPT is just one part of it. Machine learning is now used in everything from facial recognition (think Windows Hello logins) to photo editing, so the benefits of having a chip solely purposed for handling those tasks are only growing.
NPUs are capable of handling machine learning workloads as much as 10,000 times faster than a standard GPU, and they're also more power-efficient, making them a vital inclusion for any piece of hardware that will be running AI tools.
Microsoft made a pretty big deal about AI during its presentation, with the promise of AI-powered Copilot assistant coming to Windows and Microsoft 365 very soon. With that in mind, the newly announced Surface Laptop Studio 2 will feature a custom-designed NPU made by Intel.
Why should we care about NPUs?
In short, there soon won't be any laptops that don't have a built-in neural processor. That might sound like a sweeping statement for me to make, and 'soon' is an undeniably nebulous timeframe, but trust me: these chips will be everywhere before you know it.
It's not just Microsoft focusing on AI; other key players keen to snag a ticket aboard the AI gravy train include Apple, which is currently investing in a ChatGPT competitor, and GPU giant Nvidia, which has been making billions from its long-running efforts to prioritize AI hardware.
Judging by Microsoft's overt efforts to shove AI into every digital orifice Windows 11 has to offer, and Apple's comparatively discreet plans to integrate machine learning features into macOS and iOS, AI is here to stay. That's almost certainly going to mean a greater reliance on it as computer hardware generations progress, which in turn means that NPUs will soon become ubiquitous.
In other words, whatever you think of the Microsoft Surface product line, it's important to bear in mind that Microsoft has just essentially future-proofed its new laptops and tablets for the AI generation – which should make them much more attractive to anyone looking to buy a new device right now. It's worth noting that the previous Surface Pro 9 5G also featured an NPU, though it was a less powerful chip made by Qualcomm instead of Intel.
Of course, Surface isn't your only option for this; Apple's M-series silicon (like the M2 chip found in the most recent 15-inch MacBook Air) features its own multi-core neural processor, although Apple refers to this as a 'neural engine', and it's built onto the main processor die much like the integrated graphics as opposed to being a wholly separate dedicated chip.
In any case, if you're looking to buy a new laptop right now, it might be wise to consider something that features an NPU. Chances are third-party laptop makers will catch up fast, and if AI keeps expanding into everything we use our tech for, you're going to want some hardware that can handle it.
You might also like
Sign up for Black Friday email alerts!
Get the hottest deals available in your inbox plus news, reviews, opinion, analysis and more from the TechRadar team.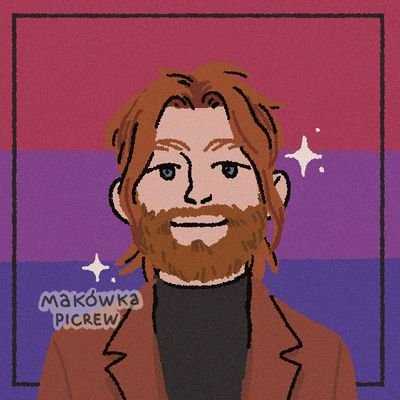 Christian is TechRadar's UK-based Computing Editor. He came to us from Maximum PC magazine, where he fell in love with computer hardware and building PCs. He was a regular fixture amongst our freelance review team before making the jump to TechRadar, and can usually be found drooling over the latest high-end graphics card or gaming laptop before looking at his bank account balance and crying.
Christian is a keen campaigner for LGBTQ+ rights and the owner of a charming rescue dog named Lucy, having adopted her after he beat cancer in 2021. She keeps him fit and healthy through a combination of face-licking and long walks, and only occasionally barks at him to demand treats when he's trying to work from home.