Best ZTNA solution of 2023
Zero Trust Network Access solutions
Best ZTNA solution: quick menu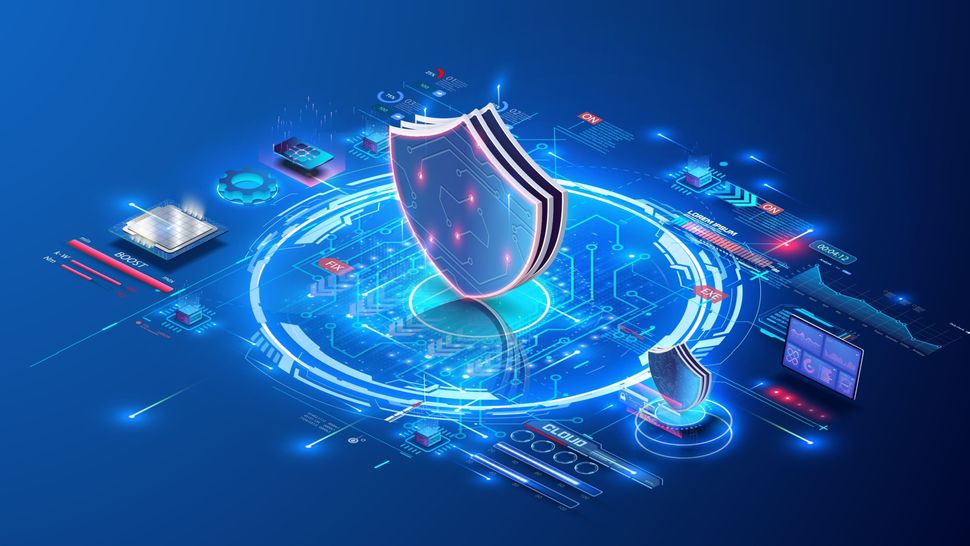 The best Zero Trust Network Access solutions make it simple and easy to manage the cybersecurity of your organization's IT systems.
This has become important in the face of rising cybersecurity threats to not only to help prevent them, but also limit any damage to your data and systems in the event that a breach does actually happen.
From malicious intrusion and hacking attempts to phishing emails and data breaches, staff access to IT systems has become increasingly difficult to manage when it comes to cybersecurity. That's why the best Zero Trust Network Access (ZTNA) solutions aim to provide a single all-inclusive platform to keep your computing systems and data safe, even if employees' login details are compromised.
By having a ZTNA solution in place, attackers cannot gain access to more than what the employee already had access to, which can help prevent malicious or accidental errors.
Below we list what we think are the best ZTNA solutions currently available.
---
The best ZTNA solutions of 2023 in full:
Why you can trust TechRadar We spend hours testing every product or service we review, so you can be sure you're buying the best. Find out more about how we test.
Best ZTNA solution overall
Best ZTNA for mid and large-sized organizations
Reasons to buy
+
Multi-factor authentication options
+
Great integration options
+
Ease of use
Reasons to avoid
-
Not well suited for smaller organizations
-
Too many pricing plans
No longer will businesses have to endure the painstaking process of creating and implementing an identity management system from the ground up - Okta is the ultimate, streamlined solution for effortlessly and securely moving your applications to the cloud. With its straightforward and comprehensive service, IT personnel, business stakeholders, executives, and end-users alike can now all enjoy the ease of use that comes with cloud-based services from Google, Salesforce, Workday, and more, without any complex setup or customizations needed.
Okta Identity-Driven Security is a ZTNA solution primarily aimed at larger organizations. If you go for it, you will get single sign-on across multiple platforms, multi-Factor authentication, numerous lifecycle management options, and flexibility.
Okta's sign-in components and Universal Login make secure authentication and authorization across multiple apps a breeze, allowing users to log in with their usernames and passwords, or with their social media accounts. Plus, you can control the level of access each user enjoys with Okta's SSO - log in once with a single ID and access a variety of services across multiple applications without entering authentication details again. Not to mention, Okta's Authentication API allows you to lock down your APIs and backends to ensure only the right people and applications have access. And with Okta's Universal Directory, you can keep tabs on user activity, create and manage users and groups, and assign permission levels according to user attributes.
Okta supports a broad range of work environments, including cloud, mobile, as well as hybrid settings. Supported authentication methods range from email, SMS, and one-time passwords to physical tokens and Apple Touch ID.
You can check out the Okta Identity Cloud thanks to the supported 30-day trial.
Read our full Okta Identity Cloud review.
Best ZTNA solution for security
A no-holds-barred zero-trust access solution
Reasons to buy
+
Advanced security features
+
Granular approach to permission handling
+
Lightweight and easy setup
+
Secure infrastructure
Reasons to avoid
-
Collects private data by design
-
Command line interface only available on Linux
Transform your corporate security with Twingate's revolutionary software-defined perimeter platform. IT, security and DevOps teams can now provide secure, remote access to important business resources without relying on legacy VPN solutions. Setting up and managing an enterprise-grade security network is now simpler than ever - no matter how complex your IT infrastructure is - thanks to Twingate's powerful and user-friendly SaaS solution.
Twingate promotes its ZTNA platform as an alternative to business VPNs. For starters, its solution will be more easily deployable compared to VPNs, with the added bonus of being easy to operate for regular users. Twingate will supply you with a zero-trust access model, advanced data encryption, and split tunneling.
The zero-trust network functionality is paired with an array of access filters applied at the level of an application instead of a network. These will help you authenticate a user's identity whenever access to a particular asset is required.
Twingate simplifies security management and provides an extra layer of protection with its integrated multi-factor authentication and single sign-on capabilities. Integrations with SIEM solutions, log managers, Okta and OneLogin, mobile device management and endpoint detection and response vendors provide an easy and comprehensive view of your security measures - no traditional VPN required.
Looking to take a dip in the Twingate pool? The Starter-free plan is the perfect place to start, with access for up to 5 users and 10 remote networks - not to mention a 14-day trial and money-back guarantee. If your team is a bit bigger, the Teams plan allows for up to 100 users and 20 remote networks. Ready for a bigger commitment? Try the Business plan for up to 500 users and 100 remote networks, with plenty of integration options.
Read our full Twingate review.
Best ZTNA solution for user experience
A great option for building a custom ZTNA
Reasons to buy
+
Scalable (if you use other products from the "Ping family")
+
User friendly
+
Multiple authentication options
+
Great visuals and user experience
Reasons to avoid
-
You have to bundle features to get the most out of it
-
Support documentation needs more work
-
You'll need some background technical knowledge for building custom solutions
PingOne is the ultimate tool to guarantee secure access rights management across your range of devices - laptops, desktops, mobiles, and tablets. It provides a unified console, one-time sign-in, and tight connection security alongside its sidekick application. Additionally, it integrates effortlessly with other Identity Access and Management systems, such as Active Directory, Azure AD, CA Technologies, Oracle, and IBM. Experience effortless authentication on all your devices with PingOne.
PingOne's powerful Multi-Factor Authentication capabilities make user authentication fast, safe and simple - passwordless authentication protects against attacks, and no more memorizing multiple passwords. Adaptive to the situation, it uses frictionless, behavioural and contextual factors like IP address, geolocation and timestamps to spot any potential risks. Plus, their Single Sign-On feature means users can access multiple applications with just one set of credentials - saving admins time and discouraging weak or reused passwords.
PingCloud allows you to manage security via a private cloud paired with control features such as data isolation. PingFederate can be integrated with PingCloud and is useful for sign-on authentication schemes and on-premise deployments.
Whatever you choose, PingCentral will be your central management console with an array of interfaces for your users and devices. All in all, Ping Identity is a highly accessible ZTNA solution suitable both for laymen and more advanced users.
Read our full Ping Identity review.
Best ZTNA solution for businesses
An excellent business-based ZTNA solution
Reasons to buy
+
Easy accessibility
+
Great security and features
+
Large number of servers across multiple locations
Reasons to avoid
-
Sometimes performance can be inconsistent
-
Expensive
-
Support needs access to sensitive data to assist properly
Perimeter 81 Security Platform provides a comprehensive set of powerful tools for safeguarding your applications, local networks, and cloud configurations. Boasting an enterprise-grade VPN – a feature not available with most consumer VPNs – the suite goes beyond the basics, allowing you to manage user groups and safely connect remote staff to the corporate intranet from wherever they are..
Perimeter 81 supports the addition of private servers with dedicated IPs for the needs of individual teams you work with. Each of these groups gets access only to the assets required for the performance of their work tasks, thus minimizing the risk of a security breach and the abuse of the privileges.
Outbound and inbound traffic are encrypted, with an added option to privatize traffic in diverse cloud environments.
Perimeter 81 offers a comprehensive, unified management portal, allowing administrators to monitor network activity, assign granular access permissions, manage multiple user groups and team permissions. You'll be able to access an extensive public VPN network, automatic WiFi protection, two-factor authentication, and even integration with leading identity providers like Google Suite, Okta, OneLogin, and Microsoft Azure Active Directory – all via easy-to-use apps for major platforms like Windows, macOS, Linux, iOS, and Android. Additional features include HIPAA compliance for healthcare, data protection for finance, and a multi-tenant cloud with IP configuration capabilities. In other words, there's a plethora of features on offer with Perimeter 81, so you're sure to find a plan that suits your needs.
The pricing plans available with Perimeter 81, namely Essential, Premium, and Premium Plus, all have a surcharge per gateway, making it one of the more expensive solutions in the market. Essential provides features such as split tunneling, private DNS, and Wireguard protocol. Premium is an upgrade from Essential, offering an additional 10 cloud firewall policies, SSO, and 2FA capabilities. Last but not least, the Premium Plus plan offers more advanced security features and wider coverage.
Read our full Perimeter 81 review.
Best ZTNA solution for ease of use
NordVPN's simple and easy to use ZTNA solution
Reasons to buy
+
Multi layer protection
+
Compatibility with other platforms
+
Ease of use
+
Turnkey security
+
Good range of features
Reasons to avoid
-
Not that many locations when compared to NordVPN
-
Some servers that it connects you to can be slow
-
24/7 support costs extra
Protecting modern businesses from online threats has never been easier than with NordLayer. Powered by the advanced technology of NordVPN, this revolutionary cybersecurity solution allows organizations of any size to keep their networks secure with a zero-trust network access solution and Security Service Edge services. No need for physical hardware; its cloud-native design ensures scalability and flexibility to suit the needs of any business - large or small.
ZTNA enthusiasts will be glad to hear that NordLayer comes with a slew of features. Multi-factor authentication, biometric authentication, single sign-on, and dedicated IP are just some of the goodies available. You also have the site-to-site feature that allows you to connect to your internal business LAN securely via virtual private gateways.
NordLayer offers three different pricing plans for your business needs. The Basic plan offers AES 256-bit encryption, unlimited data usage and server performance up to 1 Gbps. However, it does not include virtual private gateway, custom DNS or biometrics security options. If those features are needed, users can upgrade to the Advanced plan, plus the option of a fixed IP server fee. Lastly, there is the Custom plan, for which you can contact the NordLayer sales team to discuss specific requirements.
All things considered, NordLayer is easy to set up and provides a good deal of features that will help your business network.
Read our full NordLayer review
Best ZTNA solution for customization
A cloud-delivered ZTNA service
Reasons to buy
+
Granular and easily customizable access control
+
Rock-solid security
Reasons to avoid
-
Pricing requires consultation
-
Resource hungry (requires fast internet to function properly)
ZPA, a revolutionary, cloud-based zero-trust solution, ensures secure connection between distant devices and confidential applications on the public cloud or within a data center. Thus, unauthorized users are kept from accessing these applications. ZPA can be used with managed or unmanaged devices and provides protection to any private application, not only web apps. Furthermore, its zero-trust network access (ZTNA) basis provides users with outbound authorization rather than enlarging the network as with older VPNs, and IP addresses are hidden, eliminating the possibility of DDoS.
ZPA wants to get its job done better than any virtual private network (VPN) while cutting down the costs and workforce requirements when it comes to maintenance and security risk management. It will give you rock-solid security by eliminating the need to connect to a network to gain access to applications. Instead, your access will be governed by various context-based access policies that are harmonized with the performance of individual work tasks.
Read our full Zscaler Private Access review.
Best ZTNA solution for intrusion detection
A cloud-native SaaS solution for zero trust
Reasons to buy
+
Great for preventing attacks
+
Great and precise intrusion detection module
+
Highly intuitive interface
Reasons to avoid
-
Pricing
-
Must be bought through Symantec vendors
Broadcom's Symantec Cybersecurity Services provide powerful protection solutions for businesses, including endpoint protection, data loss prevention (DLP) and web filtering. The ultimate security package, Symantec Endpoint Security (SES) Complete, combines cloud-based protection with AI-driven threat hunting and guided management to keep organizations safe from endpoint threats. The cost of SES Complete is determined by the features and can be acquired from a Broadcom resale partner on a per-device subscription basis.
This solution operates as a cloud-centric Security-as-a-Service (SaaS) solution that allows you to regulate access to your precious corporate resources down to a level of a single user or a device. All of your assets will remain blissfully cloaked from the various network-based threats behind the ZTNA veil and allow you to establish a connection with your business applications both on-premise and in the cloud in a highly secure manner.
Each user will be validated and authenticated prior to being given access to any asset. This is done by checking the device's posture and authorizing the specific application for it. Symantec also includes support for the least-privilege policy enforcement which means that no privileges will be granted beyond what is considered relevant for the performance of an individual task.
The platform's ready-made reports cater to all security needs and make it a breeze to evaluate security protocols on endpoints and examine the results of security scans. Plus, pinpointing any risks identified by Symantec Endpoint Protection's automated risk evaluation system is simple. Not to mention, the comprehensive reports offer an abundance of security-related data. And, if you like, you can even set up automated email distribution for frequently used reports, ensuring your Security Operations Center team is always in the loop.
If you are wondering about the price, know this: it will be given to you provided that you find a local partner and distributor and send an inquiry about it.
Read our full Symantec Secure Access Cloud review.
Best ZTNA solution for fast deployment
Google's implementation of the zero trust model
Reasons to buy
+
Chrome integration
+
Advanced security features
+
Rapid and scalable deployment support
+
Fine-grained access control
Reasons to avoid
-
Legacy systems may not work well
-
Chrome integration might not be for everyone
Ten years ago, Google introduced BeyondCorp Enterprise, a comprehensive zero-trust network architecture that revolutionised the traditional perimeter-based network security and VPN-based remote access. Today, it stands as a complete, secure access control system, protecting users' access to Google resources both on-premise and remotely. Google has been a true pioneer on this security model and its innovation has made zero-trust the go-to solution for many enterprises.
BeyondCorp comes with advanced ZTNA security features, fine-grained access control, and rapid and scalable deployment support. At the same time, this Chrome integration may not be everyone's cup of tea for any reason, just as some legacy systems may not work well with BeyondCorp.
The BeyondCorp solution takes every precaution necessary to protect users from credential theft and accidental exposure, using a multitude of security features to do so. These features include device certificates and user credentials, Google Cloud-based Identity-Aware Proxy traffic via the On-premises Connector, Threat and Data Protection Services, Endpoint Verification, Access Context Manager, application-based segmentation, one-time passwords, SMS codes, 2SV keys, push notifications, pre- and post-login risk assessments, SSL certificate management, global load balancing, and DDoS protection, all seamlessly integrated with the Chrome browser. In short, an agentless and proxy-less solution has never been so secure.
Read our full Google BeyondCorp review.
Best affordable ZTNA solution
A budget friendly ZTNA provider
Reasons to buy
+
Good features
+
Quality security
+
Reasonable pricing
+
Static VPN locations
+
Free forever Starter plan
Reasons to avoid
-
Not that great for larger organizations
-
Could benefit from more server locations
Secure your business applications and assets with the fast-implementing, reliable GoodAccess VPN. With a focus on small and medium-sized businesses, GoodAccess provides essential static IP services from the Czech Republic, complete with a web-based dashboard and extra security measures like suspicious visitor detection. Plus, with its attractive pricing plans and free trial, GoodAccess gives you the peace of mind of a zero-trust model and the convenience of remote access from anywhere. Make GoodAccess your number one choice for protecting your business from any potential risks.
GoodAccess promises to put your business apps and assets behind two-factor and multi-factor authentication. Its SSO is fully compatible with Azure AD, Google, Active Directory, and similar technologies.
At the same time, OpenVPN and IKEv2 are combined with 256-bit encryption to insulate you from DNS leaks and privacy breaches. Port-forwarding and whitelisting of dedicated IP for secure access to assets are also added for a good measure.
On top of that, the GoodAccess package comes with a set of management tools focused on user-friendliness and accessibility. Managing access is greatly helped by the ability to create special access cards for specific resources for individual employees or groups.
GoodAccess offers a range of pricing plans that cater to everyone. The Starter plan is now totally free, boasting their "basic secure shield" features for small groups of freelancers getting their startup network going.
Read our full GoodAccess review.
We've also featured the best identity management software.
---
How to choose the best ZTNA solution
While being by no means exhaustive, the above list will surely help you get a picture of the current state and the security potential of the ZTNA model. The good news is that you can hardly go wrong with either of these from the technological point of view. The deciding factors will thus be their prices and your specific security and business scaling needs.
First consider what your actual needs are, as cheaper software may only provide basic security options, so if you need to use advanced security tools such as biometrics or ID cards you may find a more expensive platform is much more worthwhile. Additionally, higher-end software can usually cater for every need, so do ensure you have a good idea of which features you think you may require from your ZTNA platform.
How we test the best ZTNA solutions
To test for the best ZTNA solutions we first set up an account with the relevant software platform, then we tested the service to see how the software could be used for different purposes and in different situations. The aim was to push each ZTNA platform to see how useful its basic security tools were and also how easy it was to get to grips with any more advanced tools.
Read more on how we test, rate, and review products on TechRadar.
Best ZTNA solution FAQs
What are the most common features shared by ZTNA providers?
When it comes to zero-trust implementation, Zero Trust Network Access (ZTNA) is the most typical form. This implies that all solutions provided here come with a variety of similar attributes. These include a software-based perimeter to limit the exposure of one's assets and apps on the web, and easy customization of access control policies that provide a very detailed level of control.
Moreover, ZTNA architectures are usually quite similar and involve users going through a ZTNA cloud provider to be authenticated. This is normally done either with an internal directory or a cloud-based identity provider. Then, the ZTNA provider checks the user's identity and allows access depending on the specified policy for that user.
Can I trust my Zero Trust provider?
Feel free to ask the following of your provider:
Is the ZTNA solution endpoint-initiated, service-initiated, or a hybrid one?
Weigh your options: Option one involves deploying software agents to network endpoints, allowing the ZTNA provider to collect information for authorization. Alternatively, the service-initiated model does not rely on these agents, but it does lack the deeper insights into security posture and interactions that the agents provide. Furthermore, the agents require the installation of a broker software. On the other hand, agent-less deployments only support HTTP/HTTPS protocols, but with less of a risk of traffic bottlenecks. Consider your priorities, but don't stress - this won't be a life-altering decision.
Is ZTNA self-hosted or as-a-service?
Here, it's important to bear in mind that as-a-service is much more prominent in the market and the chances are that you will be offered access to it in the majority of situations. With a self-hosted option, however, you get to manage all upgrades, controls, and deployment yourself, making it a viable option for those who prefer retaining more control in their hands.
Does your vendor provide constant updates of security features and protect them from security vulnerabilities?
Is the licensing model based on pricing per user or bandwidth? What happens if the limits are exceeded?
What type of colocation facilities or edge/ infrastructure is provided? Are the edge locations geographically diverse?
Are you a pro? Subscribe to our newsletter
Sign up to the TechRadar Pro newsletter to get all the top news, opinion, features and guidance your business needs to succeed!
Sead is a seasoned freelance journalist based in Sarajevo, Bosnia and Herzegovina. He writes about IT (cloud, IoT, 5G, VPN) and cybersecurity (ransomware, data breaches, laws and regulations). In his career, spanning more than a decade, he's written for numerous media outlets, including Al Jazeera Balkans. He's also held several modules on content writing for Represent Communications.