Best CPaaS provider of 2023
Communications Platform as a Service providers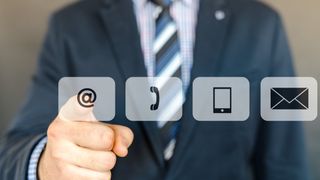 (Image credit: Image Credit: Pixabay)
You may have heard of the term "SaaS". It means software as a service, a licensing model in which you rent the software on a recurring subscription basis from the central host. It's also known as on-demand or cloud-based software.
Cloud-based tools have made things easier for everyone. Individuals or enterprises no longer need to host software on their personal computers or servers. Instead, they just connect to the website, desktop, or mobile application via the internet. Most software tools operate on the SaaS model, including cloud communication tools.
Cloud-based communication platforms make it easy for enterprises to convey information to their customers. You can rent the software on a recurring basis instead of hosting it on your own server, and this model is known as Communications Platform as a Service (CPaaS).
CPaaS tools enable various forms of communication, including one-on-one or conference voice and video calls, instant messaging, instant document sharing, etc. There are endless choices, and we tested many of them to identify the best ones. We selected the best based on important factors including pricing, customer service, features, security, compatibility, etc. Each platform has its advantages and disadvantages. But overall, they're the best CPaaS tools you can use.
How to choose a CPaaS provider
Why you can trust TechRadar We spend hours testing every product or service we review, so you can be sure you're buying the best. Find out more about how we test.
1. Cost
Cost is the first consideration before choosing any software. You should choose something that you can afford in the long term. Most CPaaS providers have transparent pricing, either by taking a monthly or annual fee per user or via the pay-as-you-go model. Ensure you read the fine print to see if there are any hidden costs.
2. Security
Your employees will be exchanging sensitive information over the CPaaS platform, so you must choose a platform with advanced security features to prevent leaks and data theft. Ensure your CPaaS platform has strong encryption, preferably end-to-end encryption for all information exchanged via its network. Check customer reviews and articles to ensure the platform doesn't have a history of lax and negligent security practices.
3. Ease of use
You should choose a platform that's easy to use and navigate. You don't want something that'll give your staff headaches, especially the non-technical ones. User-friendliness is an essential consideration for any software.
4. Customer service
Things can go wrong at any time, and you'll likely need external help to solve your issue. You should be able to contact a human support representative when things go wrong. Your platform should also offer complementary support resources such as video tutorials, how-tos, user guides, and extensive documentation.
We've listed the best VoIP providers.
---
---
1. Twilio
Best overall CPaaS provider
Reasons to buy
+
Extensive third-party integration
+
Broad feature set
Twilio is the most popular CPaaS platform for a good reason. It offers one of the broadest feature sets you'll find and has extensive third-party integration.
Twilio's SMS communication tool enables you to send and receive texts across the globe. It has over 1,500 carrier connections, so you can send messages on a massive scale. The platform employs localized cell numbers in every country it operates in, so you can send messages with ease and at lower rates.
Twilio provides a voice API that enables enterprises to facilitate audio communication easily. You have typical features such as call queues, call monitoring, call recording, and call transfers. Hence, you can easily set up a telephone customer service infrastructure for your business.
There's also a chat API with typical features such as push notifications, message transcripts, and keyword filtering. You can easily set up a live chat customer service infrastructure with this tool.
Twilio has strong security features such as network traffic encryption and two-factor authentication. It has ISO 27001 and SOC 2 certifications and is compliant with Europe's General Data Protection Regulation (GDPR) laws.
The main drawback of this platform is that it's complex to use. The interface can be difficult to understand for a non-technical user, and it has a steep learning curve.

2. RingCentral
Best for video communication
Reasons to buy
+
High-quality video communication
+
Very secure
+
Great customer service
RingCentral is another popular CPaaS provider. It offers high-quality communications tools to enterprises, including SMS, live chat, voice, and video. This platform is known for its very high-quality video messaging system; it's easy to use and you can communicate seamlessly with little lag.
RingCentral also does well in its SMS, live chat, and voice call systems. You can use it to set up a reliable customer communications system for your enterprise. The cloud phone system is advanced, and you can scale it with ease. The SMS system makes it easy to text your customers across the globe, including sending multimedia messages. RingCentral even offers an online faxing solution.
RingCentral's pricing starts at $30 per user per month, which is reasonable given the features. However, you can't access third-party integrations unless you subscribe to the higher plans, which start at $35 per user per month. The highest plan gives you unlimited storage and unlimited file sharing.
Read our full RingCentral review.

3. Telnyx
Best for affordability
Reasons to avoid
-
Reporting features can be limited
-
Customer service need improvement
Telnyx is a budget-friendly CPaaS platform, making it an ideal option for small businesses with tight budgets. It operates on the pay-as-you-go model, with pricing starting from $0.004 to send and receive a message, $0.007 per minute for voice calls, $0.002 per minute for video calls, $1 per dedicated number, and $0.007 per faxed page. Storage starts at $0.015 per GB and goes down the more storage you add.
Telnyx offers similar features to what you'll find in other CPaaS platforms. You can use the voice call tool to set up a cell-based system for interacting with customers. You can set up a video-based customer service system, a live chat-based system, an SMS or Fax-based system, etc.
Telnyx offers a selection of local, national, and toll-free numbers across over 60 countries. It's reliable and offers solid performance.
However, we observed a pattern of user complaints about Telnyx needing to improve its own customer support. We also observed user complaints about the reporting & analytics system being poor compared to what you'll find on other platforms.

4. Vonage
Best for social media communications
Reasons to buy
+
Great for social media
+
Good in-app communications
Reasons to avoid
-
No free trial
-
Complex to use
Vonage is a popular CPaaS system and a subsidiary of Ericsson, the Swedish telecoms giant. It offers tools that enable enterprises to communicate with their customers via voice and video calls, SMS, and social media.
Vonage stands out by being a good tool to facilitate social media communication. It integrates seamlessly with WhatsApp, Viber, and Facebook Messenger, three of the most popular instant messaging tools globally.
You can easily send messages via these instant messaging platforms, starting at $0.01 per message on Messenger and $0.05 per WhatsApp message, which can add up to a significant amount if you're sending many messages.
Vonage also makes it easy to deploy a system that lets customers chat with you from within your app. Recently, the platform released a conversational AI tool that helps you converse with customers. The AI tool is not meant to replace human support, but instead augment it by helping the operator answer simple and straightforward inquiries.
Many users complain about Vonage offering no free trial to let them test its features. Besides that, we observed that the platform is pretty complex for a first-time user.

5. MessageBird
Best for voice calls
Reasons to buy
+
Reliable
+
Fast
+
High-quality voice calls
MessageBird is a cloud communications startup based in Amsterdam. It offers tools to communicate with your customers via email, SMS, voice and video calls, and social media. Many popular platforms use MessageBird, and it's likely that you've interacted with this software on the backend without knowing it.
MessageBird is known for having very high-quality voice calls. The platform is reliable and offers solid performance. It's a one-stop shop for your cloud communications needs, given its integration with popular tools such as Gmail, Instagram, WhatsApp, Messenger, Viber, etc.
MessageBird makes it very easy to engage with customers via email. Every customer service personnel within your enterprise can share a single inbox and respond to customers swiftly. This platform recently incorporated artificial intelligence to help support agents respond to simple queries.
Overall, MessageBird is a good platform to adopt and is cost-effective. The main drawback we observed is a slow response time with the company's own customer service.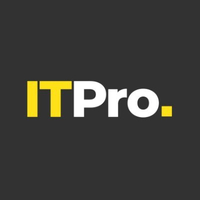 Get the ITPro Newsletter
A daily dose of IT news, reviews, features and insights, straight to your inbox! Sign up for free.
What are the essential features of a CPaaS provider?
1. Cloud-Based communications
This is the primary purpose of a CPaaS platform. You should be able to communicate seamlessly with other people within or outside your enterprise. The voice calls should be as good as what you'd get with a phone network. Video calls should be easy to start and have low latency. Document sharing and editing should happen in real-time.
2. Scalability
It should be easy to scale your cloud communications needs as your business grows. Your CPaaS platform should easily handle adding more users for your enterprise without a reduction in the quality of service.
3. Third-party integration
Your CPaaS platform should have integrations with third-party platforms to provide extra functionality. For instance, you can integrate it with your customer relationship management (CRM) software to make it easier to communicate with clients.
4. Real-time reporting and analytics
You should be able to monitor your enterprise's cloud communications usage in real-time. You should see important metrics such as total time spent on calls, SMS delivery rates, live sessions, call quality, etc.
More about CPaaS
While there has been a growing shift toward UCaaS (Unified communications-as-a-service), the difference with CPaaS (Communications Platform-as-a-Service) is that it looks to integrate communications directly into key business applications.
This has become possible as computer giants increasingly provide open access to their IT architecture and cloud-based services. Using APIs, business systems can be customized and configured to suit, and even better is that CPaaS can run above any existing legacy systems.
As with all things PaaS, CPaaS offers the advantage of scalability with businesses only paying for the services they actually use, which can make it much more cost-effective than investing in on-premises hardware.
Additionally, APIs aren't simply about connecting to the cloud but about virtualizing communications and integrating them with open architecture services, with many big vendors now easily accommodating this.
While there is inevitably some overlap between CPaaS and UCaaS and CCaaS (Contact Center-as-a-Service) , CPaaS is specifically about the engine behind all communication services, rather than just focusing on one aspect of it.
Here, therefore, we'll look at the best CPaaS providers currently available.
Are you a pro? Subscribe to our newsletter
Sign up to the TechRadar Pro newsletter to get all the top news, opinion, features and guidance your business needs to succeed!
Stefan has always been a lover of tech. He graduated with an MSc in geological engineering but soon discovered he had a knack for writing instead. So he decided to combine his newfound and life-long passions to become a technology writer. As a freelance content writer, Stefan can break down complex technological topics, making them easily digestible for the lay audience.