Supported
How to install a VPN on Kodi
Add VPN connectivity to your Kodi Media Player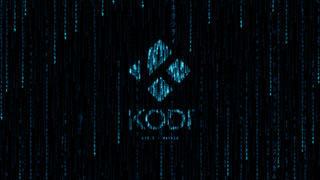 (Image credit: Kodi)
Kodi is an amazing, free and open source media player. Perhaps the main reason for this, apart from being cost-free, is that it's highly customisable. Everything from the look and feel to the types of media it plays can be tweaked to your heart's content, effectively letting you build your own streaming box with Kodi. You can also enjoy even more features through the use of optional third-party add-ons.
If you're already sold on the idea of Kodi but aren't using it yet, take some time to read our Kodi quick setup guides:
There's no official client for iPhone/iPad but you can read our guide How to download Kodi on your iPhone or iPad without jailbreaking your device.
Why use a VPN with Kodi?
Kodi has no built-in support for using a VPN (not even a free VPN) but as you'll discover it's not too difficult to get one up and running. This begs the question though: why? We're glad you asked.
First and foremost VPNs offer you privacy. As all data passes through an encrypted tunnel between you and the VPN provider, there's no way for anyone monitoring your connection to know what specific media you're playing. You can read more in our guide VPNs: Everything you need to know.
Second, encrypting your traffic in this way prevents your ISP from knowing exactly what type of traffic you're downloading e.g. streaming video and trying to slow it down accordingly. This is known as traffic shaping and can seriously slow down your connection.
Many providers are aware of this and build their networks specifically for speed, billing themselves as the fastest VPNs on the market.
Finally, if you're using Kodi to access location-specific web services e.g. by using the BBC iPlayer, you may not be able to play content from outside the country. Since your 'client' device connects to the Internet via a VPN server, to the Internet at large you'll appear to be in the same country as that server and can access the same services as anyone else there. This is sometimes known as 'geo-spoofing.' and is very easy to change location and IP address with a VPN.
Clever clients
If you don't already have any of the best Kodi VPNs, there are a few worth checking out. You'll also find free VPNs for Kodi, but the bottom line is that most of these have to throttle bandwidth to be fair to all customers, so aren't really suitable for streaming media. We strongly recommend getting a paid plan that doesn't have these restrictions.
Most reputable providers will offer VPN 'Client' software for download to your device. Once installed, you can run it to connect your device directly to the VPN. After that, all your internet traffic will go via the VPN server and will appear to be in the same country where it's based.
This is by far the best way to use a VPN with Kodi as if all your traffic is encrypted it's much harder for bad actors to detect your real IP address. It also saves you the trouble of setting up a VPN connection with Kodi itself.
Still, there may be good reasons only to use a VPN with Kodi. Your VPN provider might limit the amount of data you can use with their service. You also might have certain apps which won't work with a VPN. If so, read on to find out how to set up a VPN on Kodi itself.
Rise of the Zomboided
We've mentioned before that Kodi can be enhanced by a number of add-ons. One such add-on is the Zomboided VPN Manager. This is the software that will allow you to connect to a VPN from within Kodi.
To get started open your web browser on the same computer where Kodi is installed and head over to the Zomboided releases page. Click the ZIP filename for the latest 'stable' release to download it to your computer e.g. service.vpn.manager-7.0.0.zip.
In order to make use of this VPN Manager you'll either need to be subscribed to a VPN provider that's compatible with Zomboided or one that supports the OpenVPN Protocol. Zomboided's Github Main Page maintains a list of supported VPN providers. If your provider isn't there, contact them to ask if they support OpenVPN setup.
Next, you'll also need to install the official OpenVPN Connect client too. Head to the main download page and click on your OS of choice. The client's available for Windows, macOS, Linux, Android, and iOS.
Once the download is complete, double click to launch then choose 'Install Now,' then 'Close' once install is complete.
You can now fire up Kodi itself. Click the gear icon at the top left to access 'Settings', then click 'Add-ons' on the left. Go to 'Unknown Sources' and slide the rocker switch. This will allow you to install the VPN Manager. Read the warning, then click 'Yes' to continue.
Return to the main menu and hover over 'Add-ons' to see the option to launch the 'Add-on browser.' Next choose 'Install from Zip file'. You can now navigate to where the VPN Manager zip file is stored on your computer e.g. in your Downloads folder. Click 'OK' to select the file.
If all goes well, you'll see a notification at the top right to show the add-on has been installed and a message saying a VPN hasn't been set up yet. Click the 'Wizard' button to continue.
The Wizard will now ask you to select your VPN Provider from a list. Scroll down and click on it. You'll next be asked to enter your VPN username and password. If you're not sure about these, log into your VPN account to check. They may not be the same as the ones you use to log in to the regular VPN client.
The wizard will next ask if you want to automatically connect to the VPN each time Kodi starts. We recommend clicking 'Yes' here, so that your connection is protected as soon as you launch.
Whatever you choose, the wizard will attempt to connect to your VPN and offer you a list of available servers.
You should see a message now saying that you're connected. You can double check this by going to the home screen, then choosing Add Ons > VPN Manager > Display VPN Status. It will show whether or not you're connected and your current IP address as far as the internet's concerned.
Unlisted providers
These steps are fine if your particular VPN provider is officially supported but what if your particular one isn't listed in the setup wizard.
If this happens, close Kodi and go to your VPN provider's website. In order to use your VPN with Kodi you're going to need the necessary .ovpn configuration files which give details about their servers. Each provider will keep these files in a different location, so you may need to go to their Support page if you need help finding them.
Once you do, download the configuration files you want to use to your computer e.g. to your Downloads folder.
Next open Kodi and navigate to Add Ons > VPN Manager. Once you're inside the Manager click 'VPN Configuration' at the top left and scroll down to 'User-defined Import Wizard' in the main window.
From here you'll be prompted either to select the 'Files' or 'Directory' where the OpenVPN Configuration files are stored. Click here to navigate to these. The VPN Manager may also ask if you want to use default values for the config files.
You'll now be asked to enter your username and password for your VPN provider. Click 'OK' after each to begin connecting. The VPN Manager will ask you to choose a profile i.e. a server to which you want to connect.
If this is successful, you'll see a message saying so along with your connection details.
Kodi in konclusion
Using a VPN with Kodi can be a great way to improve your connection speed and privacy, as well as access streaming services in other countries. Although it's much simpler to just run your VPN client software on your device, as you can see it is possible to configure Kodi to use a VPN on its own.
If you have trouble during setup, first check with your VPN Provider that they do support OpenVPN and that you have the correct username and password. You can also check the Zomboided VPN Manager pages to see if there have been similar issues.
Are you a pro? Subscribe to our newsletter
Sign up to the TechRadar Pro newsletter to get all the top news, opinion, features and guidance your business needs to succeed!
Nate Drake is a tech journalist specializing in cybersecurity and retro tech. He broke out from his cubicle at Apple 6 years ago and now spends his days sipping Earl Grey tea & writing elegant copy.