The Xiaomi Mi A1 raises the bar for what one expects in a mid-range Android smartphone. Phones in this price bracket are sometimes restricted by cheap hardware and bodged software, but Xiaomi – in collaboration with Google – has upped the ante by combing great design with powerful specs and pure Android.
Stock Android isn't unseen in this sector of the market – especially when you take into account the many low-cost phones coming from China – but the Mi A1's clutter-free Android One-certified experience gives consumers the peace of mind of timely software updates and impeccable security.
More than that, on hardware alone, this is a formidable beast which offers one of the better dual-camera implementations around.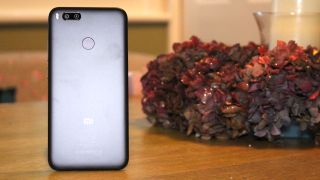 Who's this for?
If you adore stock Android but don't want to be lumbered with a handset that stops getting firmware updates after six months on sale then this is the handset for you.
Google's in charge of issuing new firmware, so you're assured of timely and consistent updates, and on the hardware side of things Xiaomi has done an incredible job – and all for a lower mid-range price.
Should you buy it?
For roughly £200/$250/AU$300, there's little reason to ignore this phone. The only caveat we'd point out is that buying smartphones from Asia can sometimes be more hassle than it's worth, especially if the re-seller decides to flash the handset with custom firmware that is packed with pointless bloatware.
Getting in contact with customer support and the repair center may also be problematic, so do consider your purchase carefully before you buy.
Thankfully, if you purchase from a reputable store you can be sure you'll be getting an untouched (and global-ready) device. If the Mi A1 isn't to your liking, then you might appreciate the new Moto G5S Plus. If you're looking for a bigger battery then you'll want to consider the Redmi Note 4.
First reviewed: December 2017