Why you can trust TechRadar We spend hours testing every product or service we review, so you can be sure you're buying the best. Find out more about how we test.
Setup
Setting up the My Passport Wireless SSD is a breeze.
To start, you just connect via Wi-Fi using the details printed on a sticker on the drive's top, then login via a web browser on PC or Mac, or the WD My Cloud app on a mobile device. The latter's available for both iOS and Android and works on both phones and tablets.
For access via a computer and web browser, you log onto the My Cloud dashboard by entering either http://MyPassport/ or http://192.168.60.1 on Windows 10, 8.1 and 7 machines, or either http://MyPassport.local/ or http://192.168.60.1 on macOS.
Keep in mind that when you switch the drive on to connect to its Wi-Fi access point, you'll find two networks being broadcast – one at 5GHz and the other at 2.4GHz. You can use either to set up and connect to the drive, but 5GHz is the better choice because of the extra speed it can offer.
On both the web interface and the My Cloud app, the setup experience is straightforward, and although the drive is already configured for immediate use out of the box, there's a range of optional advanced features you can turn on or off by digging into the settings.
One of those configuration options is to automatically start backups as soon as either an SD card or external USB card reader has been plugged into the drive. If you don't enable this option, you can still manually initiate on-demand backups by pressing the transfer switch on the top edge of the drive.
Other configuration options are geared towards entertainment, such as streaming music or movies and other media media (up to 4K resolution) directly from the drive. For the true media obsessive, you can install the Plex Media Server app, which gives you a Netflix-like interface for stream videos stored on the Passport directly to your smartphone or tablet (or PC or Mac), meaning you're not consuming precious space on the latter with large media files.
Once your setup is complete, you'll be presented with a dashboard that sums up everything in a single view.
Storage features
The combination of both wired and wireless tech in this drive means there's a lot of ways to get things onto – or off – its internal storage. There's also a wide variety of things you can do with those files once they're on there.
At its core, the Wireless SSD offers the travelling photographer a way to backup and browse through photos. The quickest and simplest way to get those on the drive is to plug your SD card directly to the drive's built-in reader, then press the transfer button and they'll be copied across into a dedicated 'SD Card Imports' folder. It's that simple. To indicate how the transfer is progressing, WD's put the device's four battery-status lights on double duty. These blink in sequence, moving from one light to two, three and then four as the job progresses. Once all four lights are lit up and have stopped blinking, all your files have been transferred from your SD card.
Once you've got the images from your camera's SD card transferred, you can view them on your smartphone or tablet via the My Cloud app, without needing to go anywhere near a computer.
There's also the option to transfer photos wirelessly from your camera — although only a small number of cameras actually support this at present. That's because most cameras with built-in Wi-Fi are generally designed to work with phones and tablets, and only rarely with dedicated storage drives. To get support for the latter, you'll need to own one of the handful of high-end pro DSLRs from Canon or Nikon which have built-in FTP support, or a camera which is compatible with a wireless file transmitter attachment.
Using wireless tethering with a supported camera means shots will automatically be backed up you shoot, with full-resolution JPEGs and RAWs sent to the My Passport Wireless SSD — and WD promises that it won't affect the camera's buffer. Unfortunately we didn't have a compatible camera or a wireless transmitter to test this particular feature, but setup instructions are available for both Canon and Nikon users on the My Cloud learning center.
The My Cloud app for smartphones and tablets is also feature-packed. It's easy to navigate and all image files (RAW and JPEG) on the drive can be easily viewed in nested folders on the My Cloud app. Thumbnails of image files are visible when you open a folder, and tapping on a file will open a full-screen version, along with the option to save the file locally on your mobile device. You can also optionally link cloud services from other providers to the WD My Cloud app, then browse through the contents on that service or copy files to or from the My Passport. If you have a Google Drive or Dropbox account, just tap 'Manage device/services' on the My Cloud app and add whichever services you use.
For wired access to files from a PC or Mac, all you need to do is plug the provided cable into your laptop or desktop's USB port — ideally, a USB 3.0 or faster one in order to be able to take full advantage of those SSD transfer speeds.
You can access files on the drive wirelessly on a computer as well — when you're on the drive's Wi-Fi network, it shows up as an SMB file share — however when it comes to transferring those files, you may want to keep in mind it's a rather slow process over wireless. You'll be better off using the provided USB 3.0 cable to access files directly on a PC or Mac.
As we mentioned earlier, the Wireless SSD also offers a secondary USB 2.0 port that's On-the-Go compliant. It's basically intended to be used in the same way as the SD Card slot, letting you plug in an external drive (like, say, a USB thumb drive or a CompactFlash memory card reader) and then press the transfer button to dump the contents of that drive onto the WD's internal SSD storage.
Being USB 2.0 only though, transferring from external storage devices is slow – 2.0 transfer speeds max out at about 33MB/s, which is less than 10% of the speed the onboard SSD supports.
Multimedia & other features
You can also store music and video files on the drive. The My Cloud app has a built-in player for both forms of media, so you can listen to music while out on a shoot without chewing up cellular data or eating into your phone's onboard storage with music files.
If you've captured video, you can theoretically watch it directly on your handheld device using the My Cloud app's built-in media player by just tapping on the file you want to watch. (We say "theoretically" because we hit some snags with 4K footage — more on that in the Performance section.)
Those features make the drive a more-than-capable media server and its pre-installed Twonky server will also let you stream files to any DLNA-capable player. That means that, as long as your media files are saved within certain preset folders, you can watch videos via most smart TVs, or on a video app like VLC on your computer, or any media-streaming box.
If you're after more media options, you can optionally install Plex Media Server — it's found in the web dashboard under the Media tab — which will scan for more files stored in other folders you've created and create a Netflix-like interface for browsing and viewing them. However, installing Plex does automatically disable the Twonky server, as there's not enough horsepower to run both simultaneously.
The WD My Passport Wireless SSD is more than just a portable storage solution: it will even charge your devices via that aforementioned USB On-The-Go (OTG) port. That port is capable of supplying up to 1.5A of power output to recharge other gear like smartphones and action cameras. With a 6,700mAh battery powering the drive, there's honestly plenty to spare if your devices need a little more juice while you're out on a shoot.
While it's perhaps a little bulky compared to other portable SSDs, the device is hard to fault from a hardware-design perspective. Our only major gripe is that WD's stuck with the older-style USB micro-B socket to deliver power and data to the drive. You get a USB Type-A to 10-pin micro-B cable in the box, which is fine if you want to plug the Wireless SSD in to an older desktop or laptop that has the standard USB-A sockets. On newer computers though, like the latest MacBook Pros and many Windows Ultrabooks, you've only got USB-C sockets, meaning you'll will need to use a separately-purchased adapter cable, or an external dock or hub if you want a wired connection to the WD drive. With USB-C becoming the defacto standard for connecting digital devices, it would have been nice to see WD to upgrade the Wireless SSD's onboard socket to USB-C, instead of just leaving users with USB-C-only laptops in the lurch.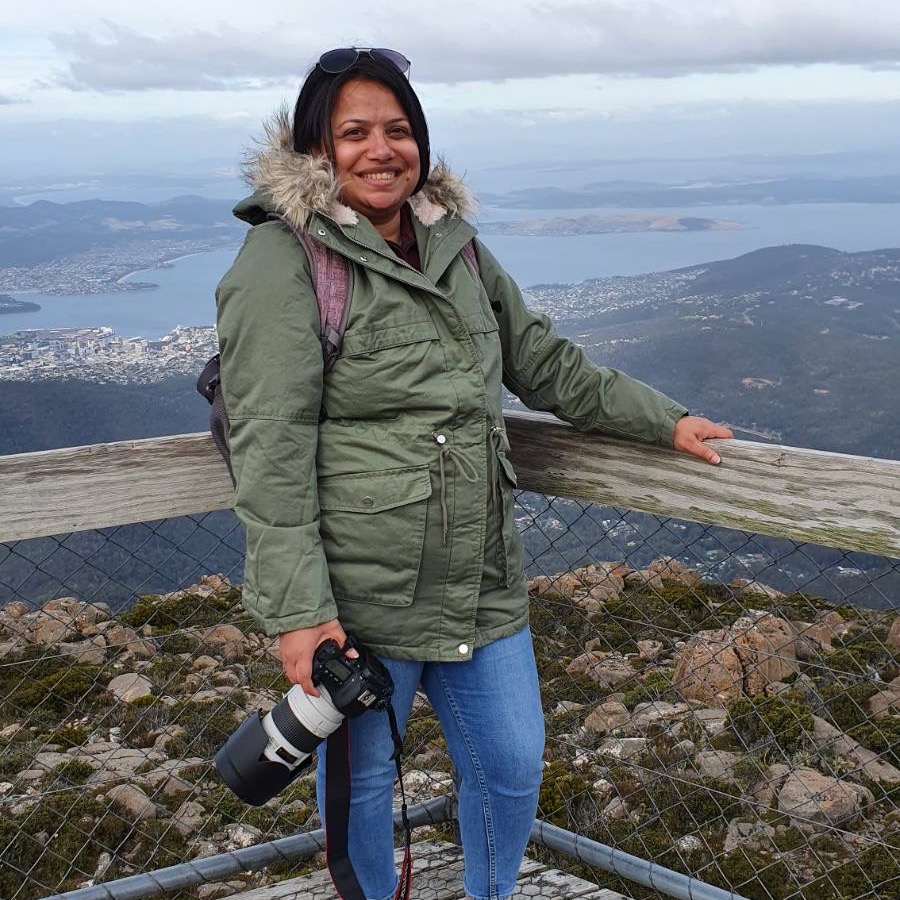 Sharmishta is TechRadar's APAC Managing Editor and loves all things photography, something she discovered while chasing monkeys in the wilds of India (she studied to be a primatologist but has since left monkey business behind). While she's happiest with a camera in her hand, she's also an avid reader and has become a passionate proponent of ereaders, having appeared on Singaporean radio to talk about the convenience of these underrated devices. When she's not testing camera kits or the latest in e-paper tablets, she's discovering the joys and foibles of smart home gizmos. She's also the Australian Managing Editor of Digital Camera World and, if that wasn't enough, she contributes to T3 and Tom's Guide, while also working on two of Future's photography print magazines Down Under.