Why you can trust TechRadar We spend hours testing every product or service we review, so you can be sure you're buying the best. Find out more about how we test.
Performance
While the older mechanical hard drives used in Western Digital's other wireless drives are decent performers, this SSD version leaves them for dead, at least when it comes to wired transfers, with a roughly threefold speed increase when transferring files to and from a PC or Mac via USB.
In our tests, we clocked a top read speed of 390.1MB/s and 385.5MB/s for writes. While that doesn't make this the fastest portable SSD money can buy – we've had other USB SSDs, like Samsung's Portable T5, hit 500MB/s – it's a big boost over the 130MB/s you'll see from the fastest mechanical hard drives.
If you're shooting lots of big photos in RAW, or filming video in 4K, getting those files back onto your editing rig should be substantially quicker, but there's also enough speed here that you could, in theory, work on those files directly from the WD's internal SSD.
Over wireless, we saw maximum transfer speeds of about 17.5MB/s for reads and 14.8MB/s for writes – that was tested from a distance of 3m using a 2017 MacBook Pro with 2x2 802.11ac. Obviously, the number and size of files you're looking to transfer will have an impact on that (transferring lots of smaller images tends to slow down overall speeds), and those speeds are slow enough that if you're actually editing images of videos, you'll definitely want to plug the drive in via USB 3.0.
When it came to grabbing the contents of an SD Card using the onboard card reader, we found transfer speeds to be a little erratic. Transferring 8.9GB of mixed camera files – including 4K video footage alongside RAW and JPEG stills – came close to WD's claimed top SD speed of 65MB/s, taking just 2 minutes and 32 seconds on our first try (or about 58.6MB/s). However, on the second go, the exact same files took almost double that at 4 minutes and 59 seconds (29.8MB/s). Splitting up that 8.9GB of content into an image set and a video set did result in more consistent speeds when we repeated tests, but ultimately took longer than even that second, slower combined test. Moving 5.6GB of 4K videos took 2 minutes and 26 seconds (38.4MB/s), while 3.3GB of RAW and JPEG files were transferred in 3 minutes and 32 seconds (15.5MB/s) – both well below that aforementioned 65MB/s max speed.
SD transfers didn't always complete smoothly either. For example, after inserting an SD card, you've generally got to wait 10-15 seconds for it be mounted, with the WD's drive-indicator light blinking while that's underway, before then turning a solid blue. On occasion, however, we found that the status light just kept blinking endlessly, until we ultimately just had to pull the card out and try again. Additionally, if after inserting a card you jump the gun and press the Wireless SSD's transfer button too early, you'll find either few or no files have been copied to the WD's internal drive.
Using the mobile apps, it's easy and relatively quick to browse through your files and folders, or stream multimedia content. We did however encounter some hiccups (literally) when trying to stream recorded 4K drone footage on the iOS version of the My Cloud app. Using the app's built-in player, these 4K videos paused due to buffering practically every second and a half — if you're shooting 4K video and want to preview it, then, you'll need to do it via a wired USB connection. On our phone over Wi-Fi, only a short, 10-second 4K video played smoothly.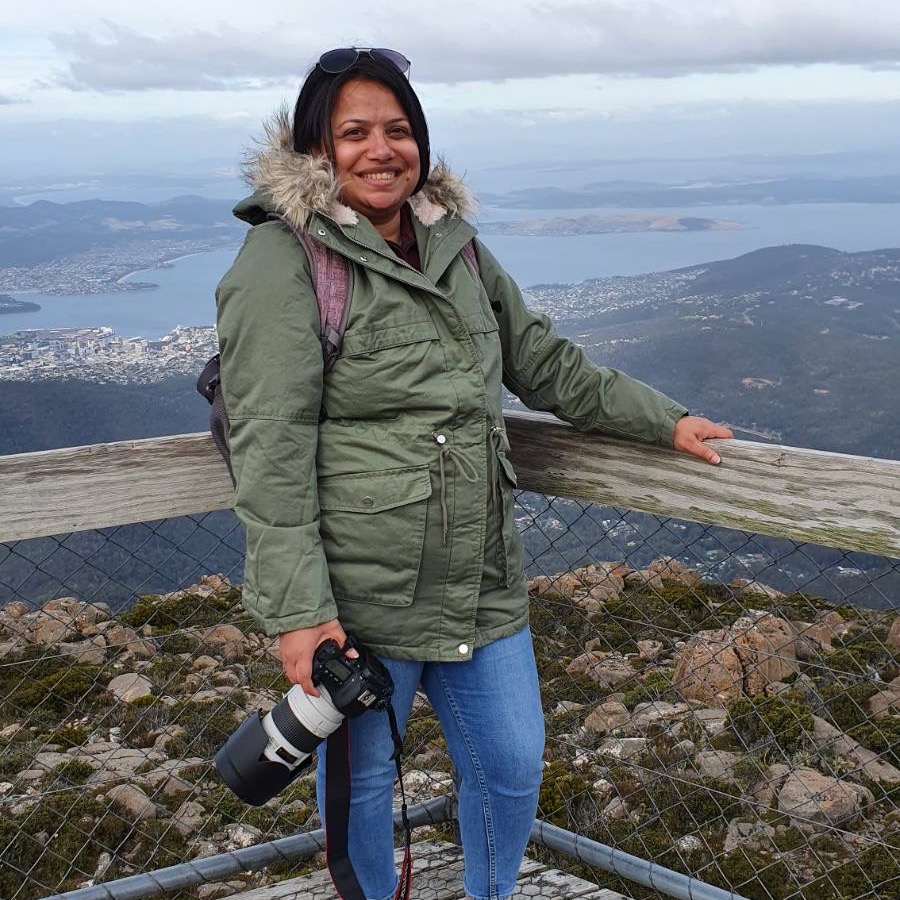 Sharmishta is TechRadar's APAC Managing Editor and loves all things photography, something she discovered while chasing monkeys in the wilds of India (she studied to be a primatologist but has since left monkey business behind). While she's happiest with a camera in her hand, she's also an avid reader and has become a passionate proponent of ereaders, having appeared on Singaporean radio to talk about the convenience of these underrated devices. When she's not testing camera kits or the latest in e-paper tablets, she's discovering the joys and foibles of smart home gizmos. She's also the Australian Managing Editor of Digital Camera World and, if that wasn't enough, she contributes to T3 and Tom's Guide, while also working on two of Future's photography print magazines Down Under.