The PNY XLR8 SSD Gaming Kit is one of the best-value PS5 drives in 2023. While it may no longer be top of the pack in terms of raw numbers, aggressive pricing, an excellently-designed heatsink, and consistent performance make this console-focused CS3140 bundle worth considering for your machine.
Pros
+

Aggressive pricing

+

Heatsink doubles as M.2 port cover

+

Consistent performance
Cons
-

Average read speeds at 1TB

-

No longer one of the fastest Gen 4.0 models
Why you can trust TechRadar We spend hours testing every product or service we review, so you can be sure you're buying the best. Find out more about how we test.
The PNY XLR8 SSD Gaming Kit is one of the faster and more affordable PS5-compatible drives that you can slot into your console. Due to its consistent performance, we're confident in calling this bundle one of the best SSDs for PS5 on the market today, despite the fact it's no longer the top dog of the Gen 4.0 world.
If you're looking for significantly more storage for the best PS5 games, then the PNY XLR8 SSD Gaming Kit is a surefire hit for the PS5 console. If you've worried about the space required for downloading titles from the PS Plus Game Catalog onto your machine, this could be the solution to make the most of the titles available to you.
Price and Availability
There are two main options when it comes to purchasing this particular drive set, though which you choose will likely depend on where you're based in the world. The most convenient way is to pick up the PNY XLR8 SSD Gaming Kit, which bundles in the PNY CS3140 NVMe storage stick and the brand's custom-designed PS5 SSD heatsink for a competitive price. Rates scale with capacity, so you can expect to pay $106.98 /£190.79 for 1TB, $180.98 for 2TB, and $485.98 for 4TB.
However, in regions such as the UK and Australia, you will have a far easier time finding the Game Kit by buying both components separately. That's because, at the time of writing, the PNY CS3140 currently retails for £180 / AU$195.95 (1TB) and £222.40 / AU$349 (2TB), with 4TB configurations more challenging to come by outside of the US. Then, the PNY XLR8 SSD cover runs £21.10 / AU$43.62. That means you're looking at around £200 / AU$239.57 for 1TB, and £243.50 / AU$392.62 for 2TB all told.
Design and Features
Taken as a whole, the PNY XLR8 SSD Gaming Kit gives you all that you need to confidently install an M.2 SSD into your PS5. That's largely down to the heatsink itself, which acts as both thermal dissipation and a thicker replacement for the stock M.2 cover included with the console. There's a large aluminum block to conduct the heat and keep the drive more secure, as it sits flush against the metal. That's due to the thermal adhesive pad, which sticks to the drive once it's inserted so that max airflow can be achieved.
Many of the best SSDs for PS5 are wrapped in a thick aluminum heatsink, as is the case with the Kingston Fury Renegade, which does make the PNY XLR8 less convenient. The only other noteworthy exception to this is the Sabrent 4 Rocket Plus, which also comes with a standard drive and dedicated external heat spreader. This also means that technically any standard non-heatsink Gen 4.0 NVMe SSD could work in your PS5 should you want to upgrade in the future.

Thermal solution aside, the PNY CS3140 is very much your standard high-performance drive. That means you've got the Phison E18 at the helm here, which I consider to be the best NVMe controller and is common in models that achieve rates around the 7,000 MB/s mark. There's also 176-layer 3D TLC NAND flash memory combined with dedicated DRAM pushing those speeds. When this drive launched back in early 2021, it boasted 'never before seen speeds'. Now, we're two years on and the hardware inside isn't as exciting but it still does the business.
As with many SSDs for PS5, the major difference in speeds is going to vary based on the capacity of the drive. That's true of the PNY XLR8 SSD Gaming Kit, too. In our review unit's 1TB configuration, PNY claims you can reach sequential read and write speeds of up to 7,500 MB/s and 5,650 MB/s respectively. The latter figures escalate dramatically when upping to a 2TB or 4TB model, however, as the writes are pushed all the way to 6,850 MB/s. If you want the fastest rates available from this kit, you'll want to consider a higher-capacity configuration.
Performance
The PNY XLR8 SSD Gaming Kit may not be the frontrunner it once was but that hardly matters given its consistency in my performance testing. I've used it in my PS5 for several months now, so I've truly seen everything it's able to do, and remain just as impressed today as I did when I first installed it.
The PS5's benchmark tool revealed a read figure of 6,198 MB/s which significantly exceeds Sony's minimum recommended figure of 5,500 MB/s you need for smooth operation. It's the second-fastest drive I've ever seen, right behind the Kingston Fury Renegade. Not bad going considering the Renegade is newer and costs more.
Transfer speeds from the PS5 internal storage to the PNY XLR8 SSD Gaming Kit were equally strong as the raw read figure. Larger games, such as God of War Ragnarok with its 84.20 GB file size, was written onto the CS3140 in just 1 minute and 35 seconds. That's less time than it takes for your tea to finish brewing.
It's the smaller file transfers that reveal the pure consistency of this drive, though. Taking some high-profile games into consideration, such as The Callisto Protocol (43.14 GB) and Deathloop (29.69 GB), we get just above 1 GB/sec transfer rates with write times of 41 seconds and 23 seconds respectively. Though the 1TB version may seem significantly slower than the 2TB and 4TB options, you wouldn't notice much if our real-world testing is anything to go by.
Launching into games was also snappy, taking just seven seconds to boot and start playing Death Stranding, Sonic Frontiers, and The Callisto Protocol. PS5 games that are specifically optimized for the speeds of NVMe Gen 4.0 are going to match, or even slightly exceed the internal storage here, so you won't have to worry about waiting around when booting up a game.
I can fault little about the PNY XLR8 SSD Gaming Kit. Whether you buy the PNY CS3140 and the dedicated heatsink or a bundle or opt to get both as separate purchases, this is a capable SSD, especially if you buy a larger capacity option. At a time when people are debating whether PS5 SSD read and write speeds matter, this combo goes to show that, even two years later, this kit has what it takes to keep up and then some.
Should I buy the PNY XLR8 SSD Gaming Kit?
Buy if...
You want an excellent SSD and heatsink combo

The heatsink in the Gaming Kit is its most noteworthy inclusion, It will protect the CS3140 drive from heat damage and ensure its longevity for years to come.
You're after consistent performance from your PS5

While the PNY CS3140 isn't the fastest SSD for PS5, it is one of the most consistent performers I've tested. You're looking at over 1 GB/sec here, which I can't really fault in-game or when transferring large file sizes.
Don't buy if...
You just want a PS5 SSD with its own integrated heatsink

If you want one of the best SSDs for PS5 that comes wrapped in its own heatsink, then you're going to be better served by more conventional options such as the excellent WD Black SN850, Samsung 980 Pro, or the Corsair MP600 Pro LPX.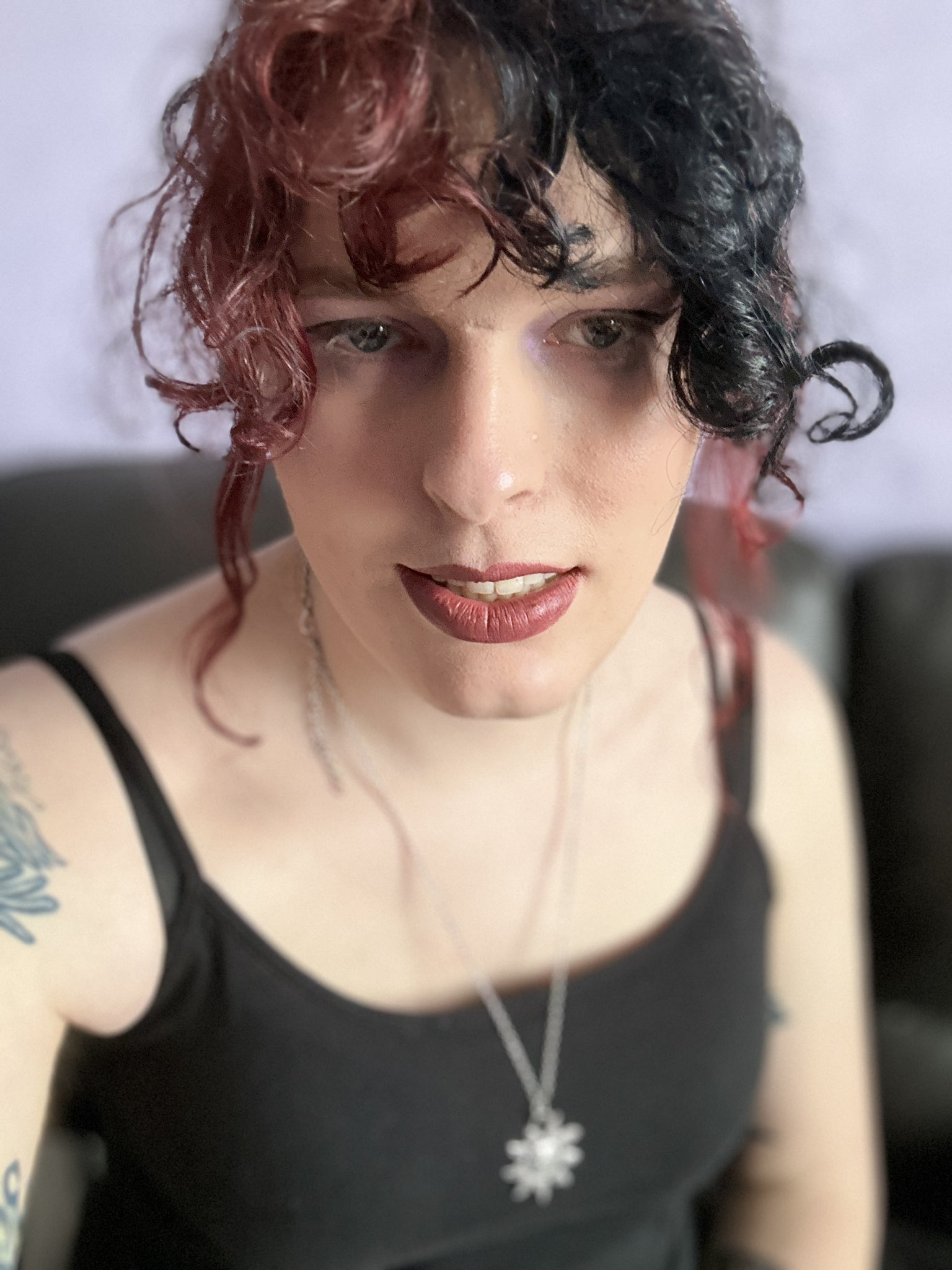 Aleksha McLoughlin is the Hardware Editor for TechRadar Gaming and oversees all hardware coverage for the site. She looks after buying guides, writes hardware reviews, news, and features as well as manages the hardware team. Before joining TRG she was the Hardware Editor for sister publication GamesRadar+ and she has also been PC Guide's Hardware Specialist. She has also contributed hardware content to the likes of Trusted Reviews, The Metro, Expert Reviews, and Android Central. When she isn't working, you'll often find her in mosh pits at metal gigs and festivals or listening to whatever new black and death metal has debuted that week.