The Kingston Fury Renegade SSD is one of the fastest and most consistent Gen 4 drives I've ever tested. This newer variant, complete with a PS5-compliant heatsink, soars above the competition in every aspect. The Renegade offers excellent sequential performance at a great price.
Pros
+

Leading sequential performance

+

Excellently designed heatsink

+

Competitive price point
Cons
-

Higher configurations get expensive
Why you can trust TechRadar We spend hours testing every product or service we review, so you can be sure you're buying the best. Find out more about how we test.
Like the Kingston Fury Renegade SSD, I won't waste any time, this drive is one of the best SSDs for PS5 you can buy. This new heatsink version was released specifically with Sony's console in mind, Kingston's taken all considerations to bring its leading sequential performance to the PS5.
Thanks to their high-fidelity graphics and massive game worlds, video games are only getting bigger, with some of the best PS5 games clocking giant file sizes – looking at you, God of War Ragnarok. These larger games are putting a strain on the PS5's internal storage. You can easily fill the drive with just a few titles. An external SSD lets you expand your console's storage space but you also want it to be fast enough to transfer and load your games quickly. The Kingston Fury Renegade is more than up to the challenge.
Price and availability
The Kingston Fury Renegade SSD is available in capacities ranging from 500GB to 4TB, and the prices scale accordingly. The heatsink variant starts at $94.99 / £108.84 / AU$142.65 (500GB) and continues to $117.99 / £152.40 / AU$197.21 (1TB), $244.19 / £260.96 / AU$360.93 (2TB), and $583.53 / £711.78 / AU$959.78 (4TB). However, we've seen these drives sell for less, and discounts are common on all variations.
You can find the standard (non-heatsink) version of the Kingston Fury Renegade SSD for around $10 - $15 cheaper at each capacity level.. With such a slender discount, we think you should opt for the variant with the PS5 SSD heatsink already installed. Fitting a heatsink yourself is possible but installing the M.2 PS5 SSD with the component already fitted is much easier. We wouldn't recommend installing an SSD in your PS5 without a heatsink as long exposure to heat can cause damage.
The Kingstone Fury Renegade is widely available in all territories, such as the US, UK, and Australia.
Design and Features
The Kingston Fury Renegade SSD is an incredibly well-built NVMe drive, which is evident in the thick, rugged heatsink the model comes wrapped in. It is easily one of the best heatsinks I've seen on a Gen 4.0 drive, and right up there with the excellent Corsair MP600 Pro LPX and WD Black SN850 as far as build quality goes. As much as I loved the low-profile graphene heat spreader of the original, the dedicated console-first heatsink here blows it out of the water.
Though aesthetics do not matter much, considering you won't see the Kingston Fury Renegade SSD in action on the PS5, the drive is pleasing to the eye. If you've owned any of the company's various RAM kits over the years, then you'll be right at home with the black and white angular branding adorning the front of this storage stick.
Powering the Kingston Fury Renegade SSD is the excellent Phison E18 controller, which is best-in-class for Gen 4.0. Having a high-end controller such as this one means that processing transfer speeds can be handled at an accelerated rate. This is paired with 2GB dedicated DRAM (1GB per TB of capacity) that essentially acts as short-term memory for the drive, making it faster overall than NVMe models without DRAM (that are usually cheaper and slower).
It's coupled with Micron 176L TLC NAND flash memory, too – a winning combination, and we've seen this component pairing in many leading NVMe drives, including the Sabrent Rocket 4 Plus and PNY XLR8 CS3140. The latter was my previous go-to inside my PS5 console and gaming PC.
The Kingston Fury Renegade SSD also comes with a 5-year limited warranty and the expected endurance rating, which scales to 500TBW (500GB), 1000TBW (1TB), 2000TBW (2TB), and 4000TBW (4TB). TBW (or terabytes written) is the total amount of data that the drive can be expected to write for in its lifespan. In short, it's going to last a considerably long time.
Kingston says our 2TB review unit will reach sequential speeds of up to 7,300 MB/s reads and 7,000 MB/s writes, which is right at the cusp of what Gen 4 SSDs can achieve. If you go for one of the lower capacity versions, read/write speeds are slower: 7,300 MB/s read, 3,900 MB/s write (500GB) and 7,300 MB/s read, 6,000 MB/s write (1TB).
Performance
The Kingston Fury Renegade SSD excels inside the PS5 console. I found that Sony's official reads benchmark clocked a 6,500 MB/s read speed, which is the fastest I've seen from a Gen 4.0 drive in the system. For reference, the PNY CS3140 previously in the PS5 achieved 6,198 MB/s. The sequential performance is dictated by how fast the NVMe drive handles reading and writing data by measuring the speed in sequence instead of randomly, and the Fury Renegade one pulls ahead considerably.
Where the Kingston Fury Renegade SSD is most impressive is the loading times in optimized titles and lengthy file transfers. I found that even the largest games I had transferred from internal storage to the NVMe in record time. It took just 65 seconds to move God of War Ragnarok's 84.27 GB files to the SSD, and Metro Exodus (70.14 GB) took just 53 seconds. I didn't even have time to put the kettle on.
It's with smaller titles that the true speed averages begin to shine. Take the likes of Sonic Frontiers (24.74 GB) and Deathloop (29.65 GB), both transferred in less than 30 seconds – 20 seconds and 24 seconds, respectively – meaning that the Kingston Fury Renegade SSD is averaging just over 1 GB/sec.
These speeds translate well to in-game loading times, too, with the Kingston Fury Renegade SSD easily matching – and in some cases surpassing – the PS5's internal storage. For games optimized to take advantage of NVMe storage, you'll find near non-existent loading times when going from the main menu straight into gameplay. It took just five seconds to get into gameplay in Death Stranding, The Callisto Protocol, and Sonic Frontiers. Other games, like Deathloop, were ready to go in under seven seconds, too, so the Kingston Fury Renegade SSD truly delivers where it's most important.
Should I buy the Kingston Fury Renegade SSD?
Buy it if...
You want a superfast SSD for PS5
The Kingston Fury Renegade SSD is incredibly fast and has outperformed many drives I've put inside my PS5 console over the years. If you want one of the fastest and most consistent NVMe models on the market, it's hard to beat.
You want a durable SSD for the future
The Kingston Fury Renegade has solid write endurance meaning it should last issue-free for many years to come. What's more, with the 5-year warranty, it could potentially last the entirety of the PS5 console generation.
Don't buy if...
You want a smaller capacity SSD for your PS5

There's no getting around the fact that the 500GB version of the Kingston Fury Renegade just isn't going to be much good in the console. Not only will this amount of space fill up quickly, but the 3,900 MB/s quoted write speeds aren't up to par. You're better off going for the 1TB or 2TB variants instead.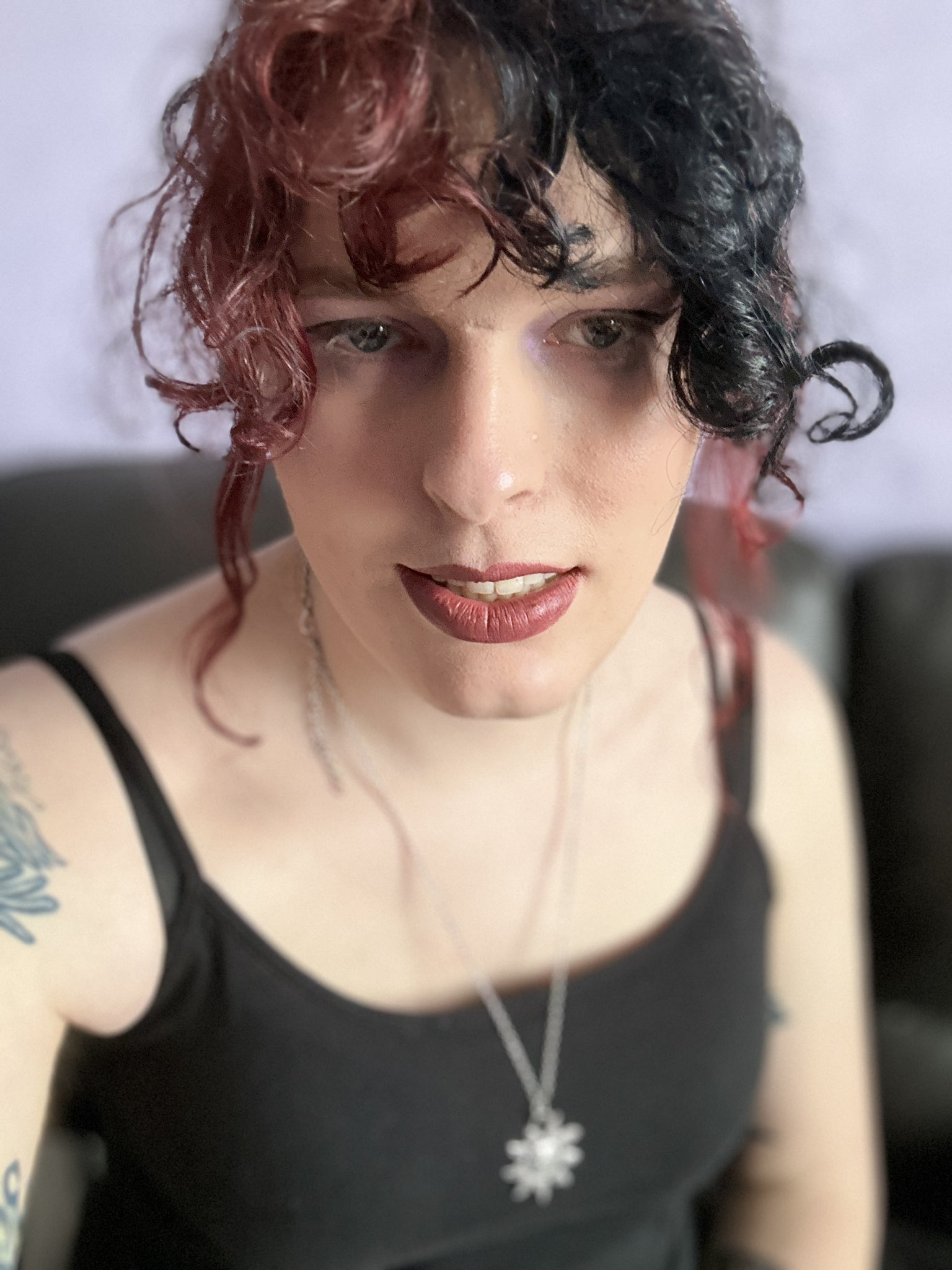 Aleksha McLoughlin is the Hardware Editor for TechRadar Gaming and oversees all hardware coverage for the site. She looks after buying guides, writes hardware reviews, news, and features as well as manages the hardware team. Before joining TRG she was the Hardware Editor for sister publication GamesRadar+ and she has also been PC Guide's Hardware Specialist. She has also contributed hardware content to the likes of Trusted Reviews, The Metro, Expert Reviews, and Android Central. When she isn't working, you'll often find her in mosh pits at metal gigs and festivals or listening to whatever new black and death metal has debuted that week.