Why you can trust TechRadar We spend hours testing every product or service we review, so you can be sure you're buying the best. Find out more about how we test.
As you already know the BlackBerry Q10 is only the firm's second handset to come running the new BlackBerry 10 operating system.
The Q10 has been given a head start over its big brother though, as it arrives already packing version 10.1 (10.1.0.238 to be exact) of the software, while our Z10 is still languishing on 10.0.10.90 - oh the shame.
BB10 is a huge step forwards for BlackBerry and it brings its devices up to speed with the likes of iOS 6, Android Jelly Bean and Windows Phone 8 - and it's about time too as BB OS7 is looking pretty frail.
You get a 1.5GHz dual-core processor and 2GB of RAM inside the BlackBerry Q10, which provides more than enough power for day to day tasks and the general running of the handset - as a result BB 10 runs smoothly for the most part.
What is apparent after using BlackBerry 10 for a while on the Q10 is that it's very much an OS built for a fully touchscreen device, and integration with the rather peculiar shaped 3.1-inch display of the Q10 is a little bit of an after thought.
That's not to say the OS appears squashed or incorrectly formatted - it fits the 720 x 720 display correctly, but it's not the look which is odd, it's the feel.
Perhaps we've been spoiled by the larger, elongated displays which adorn smartphones these days, but we found ourselves cursing the amount of scrolling which was required on the Q10.
Of course on the flip side the 3.1-inch display is gargantuan compared to QWERTY-toting BlackBerry handsets of old and anyone who is upgrading from one of those will be gleefully lauding the Super AMOLED screen and it's pin sharp 330ppi pixel density.
Hop into the Messaging Hub - which we'll have more on in the Messaging section - and only half as many messages can fit on screen compared to the Z10 and other rival handsets sporting Android, Windows Phone or iOS.
When it comes to flicking through the app list - which too has been condensed due to the screen size, so you only get 12 on screen at a time compared to the 16 on the Z10 - and jumping into the messaging hub the Q10 has no problem handling the on screen action.
We did find the BlackBerry Q10 slowing down a little when it came to more onerous tasks such as playing Need for Speed or loading up the Maps application, but it didn't grind to a halt and was still usable.
The main lockscreen on the Q10 gives you a variety of information including the standard time and date display as well as your upcoming calendar entries and new message counters - which include everything from emails and texts to tweets and Facebook notifications.
There's also a camera shortcut key which requires you to hold down on the icon in the bottom right corner for three seconds and then boots you straight into the camera app.
Three seconds feels like just a shade too long for a quick access button and the horizontal slider on the Xperia Z provides a much faster route in.
Slide up over the display and you'll start to see your apps or active frames hiding below the lockscreen - complete the sweep to fully unlock the Q10.
If you're using the BlackBerry Q10 for the first time you'll be taken to the first page of applications on the handset, but as soon as you open one you'll notice the screen jumps to the active frame page before opening the app.
It seems like an unnecessary step and adds an extra half second to the load time, which isn't much we admit, but it does begin to jar after a while.
Exit the app - by sliding up from the base of the screen - and you'll be turfed to the active frame panel, displaying your four most recently used app.
You can actually have a total of eight active frames open here at any one time, the other four are just hidden below so you'll need to slide down to view them.
These panes are BlackBerry's answer to multitasking on BB10, and developers can code specific information to display on these windows to keep you up to date with what's happening within the app without having to open.
It's a nice idea and if everything has been implemented properly some active frames work well - although we found that we hardly ever slid down to view the four hidden panes, choosing to go sideways into the app list if we didn't want one of the four on show.
BlackBerry has implemented a pull down quick settings bar, accessed by dragging your finger down from the top of the screen, which apes similar implementation found on some Android handsets.
It gives you toggles for Wi-Fi, Bluetooth, alarm and ringtone volume - plus there's a direct link to the settings menu if you need to play around with a wireless hotspot or the NFC technology.
As part of the BlackBerry 10.1 overhaul some areas of the platform have been given a darker theme in an attempt to prolong battery life.
For example the contacts, calendar, Remember and BBM apps sport a black background on the Q10, compared to our Z10 where they have a white backing.
The Q10 does have a larger battery and smaller display than its fully touchscreen brother, so it's difficult to work out how much extra life this theme change provides, but hopefully we'll see some sort of improvement when the Z10 gets the 10.1 update.
A couple of on going issues with have a BlackBerry 10 are to do with the alarm function and screen brightness.
First up you can only set one alarm on the BlackBerry Q10, and while a snooze function is available it's surely not that much to ask to have multiple alarm options. Pretty please.
In terms of the second point there's currently no auto-brightness setting on BB10, meaning you have to keep diving into the settings to adjust the level to suit your current situation.
We found ourselves nearly blinding ourselves at night in bed after we'd whacked the brightness up to full during the day to use the Q10 outside - which by the way it manages pretty well with even in direct sunlight.
There's good news for business users as well on the Q10 as along with the dual-mode BlackBerry Balance functionality which arrived with BB10, the 10.1 update provides firms with even more control.
BlackBerry Balance provides you with two separate areas of the phone - one for business (and can be controlled by your company) and one for personal use where you'll have free rein over the apps and content.
However with the BB 10.1 upgrade, which has also seen the BlackBerry Enterprise Server (BES) updated to the same level, companies can now completely lock down entire handsets if they feel employees will be carrying highly sensitive information on their mobile device.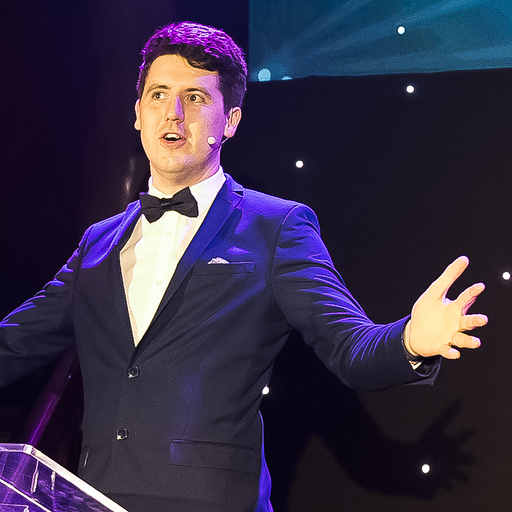 John joined TechRadar over a decade ago as Staff Writer for Phones, and over the years has built up a vast knowledge of the tech industry. He's interviewed CEOs from some of the world's biggest tech firms, visited their HQs and has appeared on live TV and radio, including Sky News, BBC News, BBC World News, Al Jazeera, LBC and BBC Radio 4. Originally specializing in phones, tablets and wearables, John is now TechRadar's resident automotive expert, reviewing the latest and greatest EVs and PHEVs on the market. John also looks after the day-to-day running of the site.