Verdict
The Black Shark 2 definitely isn't flawless. Its occasional screen responsiveness issues and the lack of NFC hold it back from all-round excellence. What it does deliver though is a big, powerful bite at an affordable price.
Specifically, if you're a gamer who wants flagship power without the $1,000/£800+ price tag, Xiaomi's latest gaming phone beats out the Razer Phone 2 and is more powerful than the Asus ROG Phone.
It also betters the original in virtually every way, and even manages to deliver a very competent camera experience too.
Who's this for?
The Black Shark 2 is primarily for gamers thanks to its lights, aggressive design and gaming optimizations. Having said all that though, it's a good smartphone generally speaking, and anyone looking for a standout handset, who doesn't mind a bit of 'grrr', should check it out.
Should you buy it?
If you're a gamer on a budget, there's every reason to buy the Black Shark 2 - it delivers power, value and optional accessories aplenty.
If you aren't a gamer, you'd probably be better off with a phone like the Xiaomi Mi 9, which packs virtually identical internals encased in a more accessible chassis, though falls short when it comes to battery by comparison.
These three phones are solid alternatives:
Asus ROG Phone
The Asus ROG Phone is the poster child for gaming phones done right. It features innovative Air Triggers, has a great OLED display with a 90Hz refresh rate and was launched alongside a huge range of accessories.
Unlike most gaming phones, it also has a great battery and camera too, though it does cost more than the competition.
Xiaomi Mi 9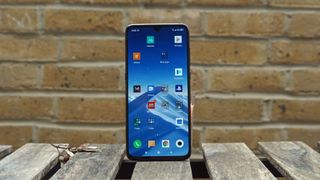 With a chipset inside set to rival flagships like the Samsung Galaxy S10, the Xiaomi Mi 9 delivers oomph and an attractive look, in addition to a really compelling camera setup.
Bettering the Black Shark 2 with an ultra-wide angle third camera around the back, it's a more accessible phone, but where the Black Shark 2 wins out is in terms of RAM and battery.
Razer Phone 2
The Razer Phone 2 looks slick, but with its 16:9 aspect ratio display, it also looks a bit dated. The screen's 120Hz refresh rate is unique and beautiful, but the LCD tech at its heart just can't stack up to the rich colors and deep blacks produced by OLED displays.
What it does deliver however is a more classical look and feel that's more accessible than that of the Black Shark 2.
First reviewed: April 2019