Verdict
You know what's fun? The Asus ROG Phone.
It looks bonkers, makes a really loud sabre-slashing sound every time you fire it up, and has an angry eye on the back that lights up when it's in X Mode – or Hyper-Mega-Ultratron mode as we ended up calling it.
It's more than just fun though – it's a blooming good smartphone. If you like the design, you get a great HDR 90Hz AMOLED screen, a snappy UI, tonnes of storage, power in spades and excellent battery life.
What sets it even further apart from the Razer Phone 2 is the fact it has a really, really good camera. It may not beat out a Pixel 3 in a side-by-side shoot-out, but it won't be much worse, so you'll be able to get fantastic shots that won't make you wish you had a normal phone rather than a flashy gaming beast.
Combine the above with the fact that the ROG Phone has the single best gaming feature we've ever used on a smartphone – mappable AirTriggers – as well as a host of accessories, and Asus has managed to get things very right where others haven't.
And so, with the only major drawback of the ROG Phone being the fiddly USB-C port cover and a lack of wireless charging, provided you don't find the design hideously garish it's really easy to recommend, and is hands-down the best gaming phone around.
Who's it for?
Gamers, or anyone who thinks it looks cool.
A lot of people will be turned off by the ROG Phone's design, but if you love it, there's also a really great smartphone at its heart.
The integrated Twitch and YouTube Live integration is a huge bonus, and the fact that the RGB lights sync with Asus ROG gaming laptops and accessories is only going to add to its appeal for fans of gaming hardware.
Should I buy it?
If you're into mobile gaming, have a gaming laptop or desktop and want a phone that can match your existing tech in terms of style and 'RAAAAAAH!' factor, then yes, you should buy the Asus ROG Phone.
Even if you just casually enjoy mobile gaming, and want a bit more power, or really like the idea of mappable AirTriggers, then provided the look doesn't turn you off, the ROG Phone is really easy to recommend.
Competition
The Galaxy S9 Plus has a bigger, taller screen than the ROG Phone. It also has an excellent camera that supports dual apertures, edging ahead in low light. The fact that it's been out for a while now means the price will likely undercut the ROG Phone in your region, and while it may lack the RGB logo, it does pack 2K resolution as opposed to Full HD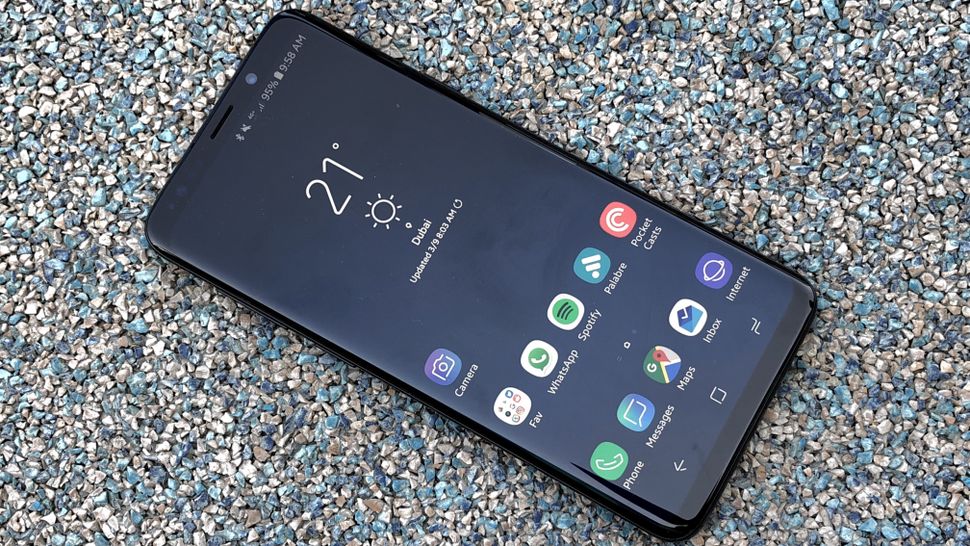 With its triple camera, the Huawei Mate Pro is a step up from an imaging point of view, offering an ultra-wide-angle lens as well as a 3x zoom telephoto lens. It has a curvaceous look and feel, a notch, and OLED screen technology for deeper colors – although there's no 120Hz refresh rate. With a larger 4,200mAh battery it lasts for ages, and features both wireless and reverse wireless charging, but it costs more.
The iPhone XS Max delivers more screen than the ROG Phone, and, featuring stereo speakers and packing stacks of power under the hood, it's an excellent gaming machine, but the iPhone and iOS in general will cost you more than the Android-running ROG Phone if you're looking to load it up with the latest, greatest titles.
The OnePlus 6T manages to deliver the same Snapdragon 845 chipset, up to 8GB RAM and more storage, with the same base capacity of 128GB, for less. It has a very similar display – Full HD resolution with OLED tech – but is a bit bigger at 6.4 inches. For gaming, though, the ROG Phone wins out thanks to far superior gaming software and accessories, and those excellent AirTriggers.