Garmin's Morning Report has changed my training plan forever
Garmin's best new feature of 2022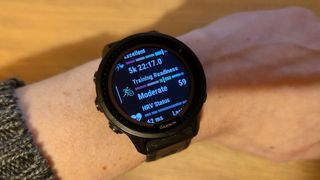 (Image credit: Matt Evans)
Garmin introduced several new features over the course of 2022, but when I tried the Garmin Forerunner 955 Solar, there was one feature that jumped out at me. Garmin's Morning Report is an integral part of the best Garmin watches, like the Forerunner and the Fenix range.
It tells you how well you slept the night before, feeds you your Training Readiness metric, and provides basic weather information. Essentially, it tells you whether you're ready for serious outdoor activity, such as a long run, and how well you're likely to perform.
Initially, I found this feature a little invasive. If I've not slept well (which is surprisingly frequent) I know it. I've probably been up multiple times and perhaps read or listened to an audiobook in an attempt to get to sleep, and if that's the case, the last thing I wanted to see in the morning was a sub-par Body Battery score fed to me through a push notification.
I didn't see the benefits of this at first, only the potentially anxiety-inducing parts. Stephanie Romiszewski from the Sleepyhead Clinic said, in an interview with TechRadar on fitness tracking and sleep, that "I, as a sleep expert, would never ask someone to track their sleep unless I was trying to resolve a specific problem, and I had a specific plan for them to follow."
It's hard to focus on improving one particular area of sleep hygiene, so constantly being fed this health information can lead to an unhealthy relationship with your sleep cycle, as you worry about not getting to sleep, which keeps you up in a vicious circle.
However, I was looking at the feature from a sleep hygiene perspective, rather than the way it was intended to be used: as a way to plan your training around your recovery. After a break away from the watch to review others, such as the Samsung Galaxy Watch 5 Pro, I went back to the Forerunner as a solid standard training watch, to assist me in my marathon training. Prepping for this race has led to me running more often, sometimes for lengthy runs of around 15 miles and climbing.
After a few poor Training Readiness scores on Saturdays, indicating I needed an extra day of recovery, I began reacting to the stats fed to me by my Garmin. If on Saturday morning, my Morning Report told me I had a bad night, I changed up my workout – did some stretching or a light gym session instead of my long run – and went to bed early that night. On the following Sunday, my recovery metrics would usually be much improved, so I could do my long run then and my overall performance would improve as a result.
Once I began preparing for a race, and using the data from my watch in a meaningful way, it became incredibly useful rather than a cause for anxiety. Come race day, I'll be far better armed with knowledge about what my body needs, and will be able to ensure my training readiness is at its peak. Now, when I don't have the feature, I miss it.
So, if you're a Forerunner or a Fenix owner, don't sleep on the Morning Report if you have a race-day goal in mind. It can help you learn to optimize your performance and understand what your body needs in the lead-up to race day. What else can you ask of one of the best running watches?
Sign up to receive daily breaking news, reviews, opinion, analysis, deals and more from the world of tech.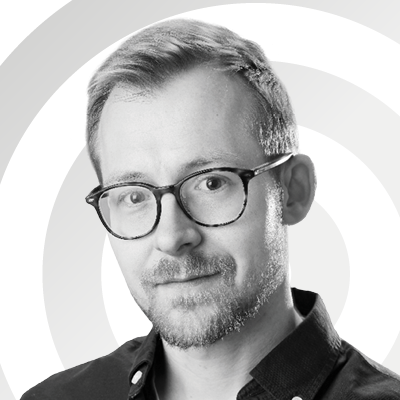 Fitness, Wellness, and Wearables Editor
Matt is TechRadar's expert on all things fitness, wellness and wearable tech. A former staffer at Men's Health, he holds a Master's Degree in journalism from Cardiff and has written for brands like Runner's World, Women's Health, Men's Fitness, LiveScience and Fit&Well on everything fitness tech, exercise, nutrition and mental wellbeing.
Matt's a keen runner, ex-kickboxer, not averse to the odd yoga flow, and insists everyone should stretch every morning. When he's not training or writing about health and fitness, he can be found reading doorstop-thick fantasy books with lots of fictional maps in them.