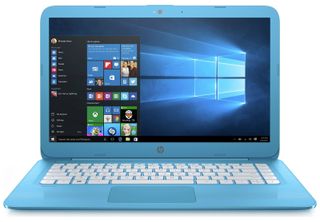 Like smartphones, it's getting pretty impossible to live without a laptop in the modern world.
Businesses are increasingly relying on so-called 'bring your own device' policies where employees supply their own equipment such as laptops to do their job, and in school it's no longer enough to rely on a school's desktop PC for any computer work.
But buying a brand new laptop, especially if you want to find one that meets your specific requirements, can be an expensive prospect. Sometimes it can look as though big compromises are needed if you want a laptop that will meet both your needs and your budget.
eBay's refurbished laptops are a great way to save money on an essential piece of kit, without compromising on the quality you need to get the job done.
But how can you be sure you're getting a good deal? If you follow a few basic best practices then it's easy to find a great laptop that will last you for years to come.
Trust your provider
The most important part of buying a refurbished laptop from eBay is that the site provides quality assurance to the brands it sells – and works with many top manufacturers and retailers to maintain this quality of service.
For instance, laptops available through eBay Refurbished Tech Hub have been professionally refurbished by the manufacturer or retailer themselves, and they'll use teams that know the hardware inside and out.
Whilst refurbished products are increasing in popularity on the general market, eBay gives refurbished tech a direct platform, full of variety and choice, for consumers looking for well-known, trustworthy brands.
Check the warranty
Of course, even the most well tested laptops can develop faults over time. This is why every item in eBay Refurbished Tech Hub comes with a 12-month warranty, ensuring that even if the unthinkable happens you can be sure your seller will take care of any problems.
This 12-month warranty will mean that even if something goes wrong with your laptop then you won't be left out of pocket.
Don't sweat the small stuff
A refurbished laptop may have had a previous owner, but you needn't worry about whether it can still perform like a brand new one.
On eBay Refurbished Tech Hub, read the listing thoroughly so that you completely understand the full extent of your purchase and your performance expectations are met immediately.
You can check what condition the laptop is in upfront and you can determine whether this is the right laptop for you based on this information provided.
No details are hidden, and you'll know what you're ordering from the start, and you'll be reassured that your laptop will be delivered as per the specifications and treatment given on the site.
Performance without compromise
Follow these easy steps and it's perfectly possible to find a great laptop that won't cost you the earth.
We're sure you'll find a laptop that meets your needs, comes with a full warranty and is in a quality condition, which will make you happy to have a device that's just as good as any brand new product.
Sign up for Black Friday email alerts!
Get the hottest deals available in your inbox plus news, reviews, opinion, analysis and more from the TechRadar team.