These are the most popular websites right now - and they might just surprise you (October 2023 edition)
News
Contributions from
last updated
All the usual players are up there, but there are also a few unexpected entries
We have updated this article to reflect the ever evolving state of play online as we approach the busiest time of the year: Black Friday, Cyber Monday, Christmas and boxing day. The website traffic rankings are largely predictable, dominated by the world's search, ecommerce and social media giants. However, there are a few notable (and even taboo) exceptions, new data suggests. The original article can be found further down the page.
---
October 2023
The growing popularity of platforms like Ozbargain.com.au, reflecting data from sources like Similarweb, underlines a significant trend – consumers are actively seeking value-driven shopping experiences. Deals, discounts, and cost-effective solutions are now at the forefront of consumers' priorities, as both SEMrush and Similarweb data suggest, reflecting a discerning and budget-conscious approach to spending.
Moreover, we witness a noticeable surge in traffic to news and finance websites, a clear indication of consumers' insatiable thirst for information. In today's ever-changing world, where uncertainty often looms, the need for reliable news and financial updates has become more pronounced than ever before. Both SEMrush and Similarweb data point to consumers actively seeking to stay informed, driving the growth of these websites.
Most popular websites according to SEMrush
Swipe to scroll horizontally
| Domain | Growth Rate |
| --- | --- |
| amazon.it | 30.1% |
| airtel.in | 22.3% |
| hurriyet.com.tr | 21.5% |
| wayfair.com | 17.9% |
| telegram.me | 17.0% |
| indiatimes.com | 16.9% |
| icicibank.com | 16.3% |
| samsung.com | 15.6% |
| amazon.in | 15.2% |
| thesun.co.uk | 14.4% |
| flipkart.com | 13.1% |
SEMrush data for October unveils a diverse array of websites experiencing rapid growth. Notably, e-commerce giants like Amazon.it and Amazon.in showcase growth rates of 30.1% and 15.2%, respectively, reflecting the surging demand for online shopping. The telecommunications sector is also on the rise, with Airtel.in witnessing a 22.3% growth rate, driven by increased digital connectivity needs. Additionally, the news industry shines through websites like Hurriyet.com.tr and TheSun.co.uk, indicating a heightened demand for credible information sources. This digital migration across various sectors underscores the shift in consumer behaviour, emphasizing convenience, connectivity, and access to reliable content as key drivers in today's digital landscape.
The surge in these websites' growth is a testament to the evolving online preferences of users, who now prioritize efficient e-commerce, secure communication, and immediate access to news and information.
Most popular websites according to Similarweb
Swipe to scroll horizontally
| Domain | Visitors MoM |
| --- | --- |
| recruit.co.jp | 5220.3% |
| realestate.com.au | 2394.7% |
| sharechat.com | 2185.6% |
| ozbargain.com.au | 763.6% |
| foxbusiness.com | 606.3% |
| priceline.com | 541.6% |
| playstation.com | 519.2% |
| flightradar24.com | 503.6% |
| finance.yahoo.co.jp | 391.3% |
| dcinside.com | 295.7% |
| doramy.club | 271.8% |
Similarweb's data unveils a different set of thriving websites, with recruit.co.jp leading the way with a staggering traffic MoM increase of 5220.3%. This Japanese job portal's remarkable growth can be attributed to the dynamic job market and increasing online job-seeking trends.
Other websites like realestate.com.au, sharechat.com, ozbargain.com.au, and more are experiencing substantial growth according to Similarweb. These websites cater to real estate, social networking, and deal-hunting, respectively. Their growth is closely tied to the increasing demand for their services in the digital age.
---
The original article continues below
According to Similarweb analysis, adult websites Xvideos and Pornhub are among the most trafficked in the United States, receiving an average of 693.5 million and 639.6 million monthly visitors respectively.
The two pornography giants outrank a number of major services, including Netflix (541 million), Zoom (629.5 million) and Twitch (255.3 million).
What's more, these sites are expanding at a faster rate than almost all other high-traffic domains. While the Xvideos user base has grown by 2.63% month-on-month, sites like Wikipedia saw page views drop by a similar proportion and only Amazon achieved a greater rate of traffic growth, at 7.49%.
Of the top 20 websites, four are classified as pornographic: Xvideos (#11), Pornhub (#13), Xnxx (#16) and Jerkmate (#20).
Most popular websites
Google is by far the busiest website in the world, attracting 19.5 billion US visitors per month, which is more than three times the number of any other site. YouTube (also owned by Google) takes second spot on the list with 6.5 billion monthly visitors, followed by Facebook with 4.0 billion.
Predictably, Amazon is the largest online retailer in the US, attracting 2.0 billion monthly visitors, tailed by eBay and Walmart. Similarweb data suggests ecommerce websites like these have enjoyed some of the fastest rates of growth in recent months.
The publisher to receive the most US traffic is Yahoo, in 5th position overall with 1.8 billion monthly visitors, ahead of CNN, ESPN, MSN and, a little further down the list, the New York Times.
Although Google dominates the global search market, privacy-focused service DuckDuckGo has risen to an impressive 18th place. The comparatively niche search engine even outranks Microsoft Bing, attracting roughly 50 million more visitors per month, suggesting US web users are taking their data security increasingly seriously.
Here's our list of the best proxy services out there
Are you a pro? Subscribe to our newsletter
Sign up to the TechRadar Pro newsletter to get all the top news, opinion, features and guidance your business needs to succeed!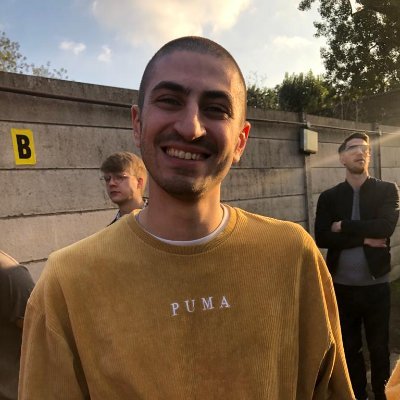 Joel Khalili is the News and Features Editor at TechRadar Pro, covering cybersecurity, data privacy, cloud, AI, blockchain, internet infrastructure, 5G, data storage and computing. He's responsible for curating our news content, as well as commissioning and producing features on the technologies that are transforming the way the world does business.