The past two years have seen the world rocked by unprecedented events, from the COVID-19 pandemic to crucial social justice movements, and they've had huge impacts on the world of work – it's not an understatement to say that the professional world has been turned upside down.
And that, in turn, means that recruitment has had to embrace substantial changes to keep up with the professional world. If you work in an HR department, handle recruitment, or work for an agency, you've got to keep on top of these changes if you want to do a good job.
Happily, that's where we come in – we've rounded up the top five trends that you're going to see in job advertisements in 2022. You can stay ahead of the game, keep your recruitment in top-notch condition, and reap the benefits as you hire the best candidates.
If you need more recruitment insight, we've got you covered: here's our guide to the best recruitment platforms (opens in new tab), and here are thirty sites that can supply job description examples (opens in new tab). And our guide to the best job sites (opens in new tab) of 2021 is the perfect overview of the entire jobs market.

(opens in new tab)
Diversity and inclusion are crucial
For too long, job adverts have listed a company's diversity, equity, and inclusion efforts almost as an afterthought. After the big strides in social justice that we've seen over the past couple of years, any decent job advertisement in 2022 and beyond will put the company's diversity, equity, and inclusion initiatives front and center.
This, of course, is the right thing to do: there's no doubt that equity and inclusion should be the norm for any company. Beyond this, younger and more socially-aware candidates in the workforce now place far more emphasis on a company's diversity and inclusion initiatives and statistics than ever before. It's now an essential part of a firm's brand, and candidates will now decide whether to apply or not based on how a business performs in this area.
In 2022, you're going to see a far greater emphasis placed on diversity and inclusion in job adverts, and this will be paired with more efforts in this regard from forward-thinking companies – words need to be met with action.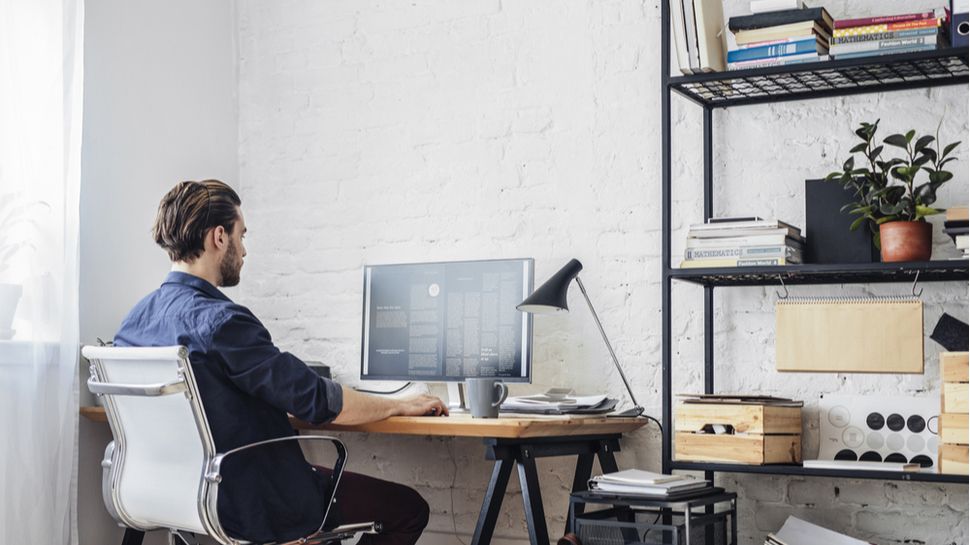 Remote working is here to stay
The COVID-19 pandemic forced hundreds of millions of people to work from home (opens in new tab). Loads of people realized that they really liked it, and that they'd like to make it a permanent fixture of their working lives.
Indeed, a FlexJobs survey (opens in new tab) found that 58% of employees wanted to work at home permanently after the pandemic, and 39% wanted a hybrid working (opens in new tab) environment. Studies have found that remote workers are 35-40% more productive (opens in new tab) than their office-based peers.
This has forced companies to make permanent changes to the way they allow their employees to function. Forward-thinking businesses should now offer remote options, flexible working practices, and hybrid schemes as a matter of course.
In turn, that means you're going to see more information about remote working options in job adverts. Any company that wants to attract the best staff in 2022 and beyond will have to embrace remote and flexible working, where possible, to get the job done.
Happily, these options also mean that you can attract a broader range of candidates because more people can apply for those opportunities if they don't have to commute – so you'll get a more diverse workforce.
Candidates leading the way
For the first time in a long time, there are loads of open positions and fewer candidates willing to fill them, and this candidate-first market means that applicants are in a position of power. As a result, companies will have to work harder to fill open positions.
That's going to have a noticeable effect on job advertisements. More applicants than ever are demanding that job listings display salary information, so expect to see clear financial figures rather than vague ranges or statements on job listings.
Elsewhere, expect to see companies advertise that they're open to negotiation with regards to payment – with people eager to be impressed and happy to move on if they're not, businesses will need to be flexible to attract the best candidates.
Job adverts in 2022 and beyond will have to make the actual process of applying as easy as possible to encourage candidates to apply, and job adverts must work flawlessly on mobile platforms – it's been reported that 61% of job applications in 2020 were made on mobile devices (opens in new tab), and that figure is unlikely to shrink.
Benefits and brand-building
More than they ever have before, job candidates in 2022 will evaluate potential places of work based on the benefits that a company can offer and how happy existing employees seem – people are looking beyond pure financial incentives (opens in new tab) when it comes to new jobs.
You're going to see far more information about benefits, perks, and employee satisfaction in job adverts in 2022 and beyond.
Job adverts will also have to supply more detailed information about each company's mission, culture, sustainability practices, and staff to entice people to apply for jobs. In 2022's job market, people want a high standard of holistic employee satisfaction and not just a cubicle with a salary.
All of this means that job adverts need to do a brilliant job of displaying a company's brand and values before anyone will apply. In turn, a company's social media and online presence should be welcoming, and its profile pages on big job sites like Glassdoor (opens in new tab) and LinkedIn (opens in new tab) must be impeccable.
Evolving types of work
The growth in remote working has appeared alongside trends for contract work, project work, and one-off commissions – and, in some industries, the rise of the gig economy.
As a result, expect more contract, project, and one-off jobs to appear in 2022 alongside traditional salaried commissions. Ultimately, lots of people want more flexibility in how and where they work, and that'll be reflected in job adverts.
In addition, expect job adverts to emphasize digital skills that have become essential rather than desirable over the course of the past couple of years, especially now that remote working is much more common.
Bigger emphasis on soft skills
You'll still see loads of hard skills listed in job adverts in 2022 and beyond, especially for roles requiring more technical knowledge than most. But, alongside that, expect to see a greater emphasis on soft skills in successful and effective job listings.
It makes lots of sense. Soft skills might not be measurable and quantifiable in the same way as hard skills, but they can be just as critical for business success, and companies want to find people who excel in these areas. Indeed, management consultants at McKinsey reckon that workplace demand for soft skills will grow by at least 20% in the next ten years.
If you're a good communicator, you'll be a better colleague or manager, and you'll get improved results from sales meetings, presentations and emails, and video calls. Given that flexible working and video communication is more popular than ever, wide-ranging and effective communication abilities will be emphasized in job adverts in 2022 and beyond.
Alongside top-notch communication, the best job advertisements will call on applicants who have leadership and teamwork experience. That's even more important when the workplace has never been so flexible, and hiring managers will want to see those soft skills from all applicants.
Similarly, job adverts will emphasize people's organization and time management skills, because hybrid working and a greater range of workplace responsibilities means that firms want people who can stay on top of their workloads. We also expect companies to focus on creativity and problem-solving in job adverts. A more varied and flexible workplace means that businesses need people who can think outside of the box and be adaptable.
We've also featured the best HR software, best HR outsourcing services and best free job boards