Intel CES 2022 On the Road to the Future as it happened - more Alder Lake
Team Blue has some exciting laptops on the way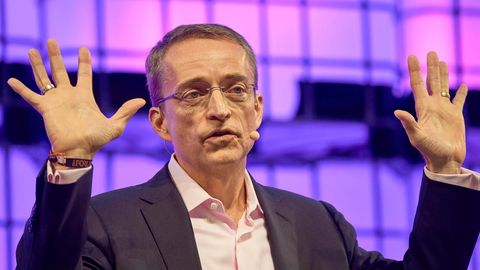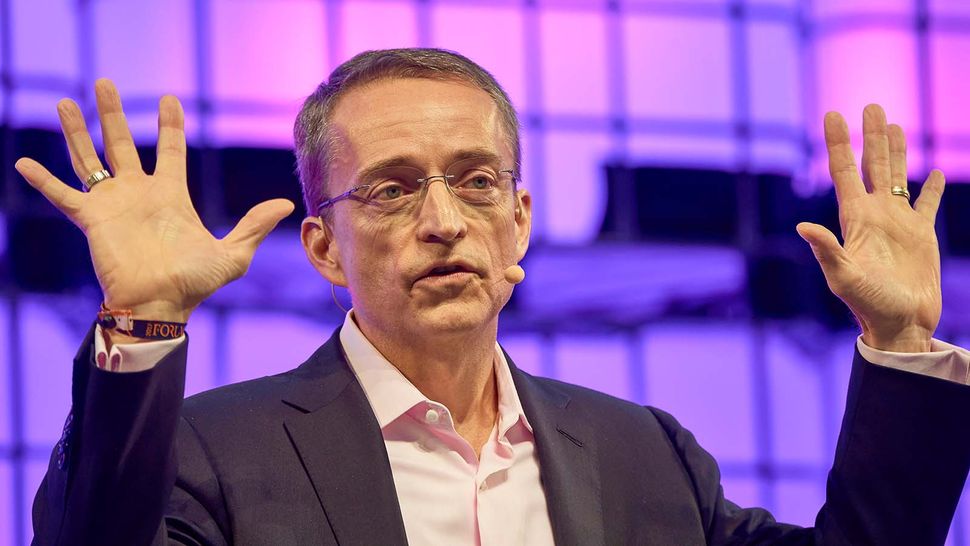 (Image: © Horacio Villalobos for Corbis/Getty Images)
Fresh off the release of Alder Lake, Intel went into CES 2022 in a better position than it has in years - at least since the release of the Intel Core i9-9900K. And not only are its 12th-generation processors strong, but we know Intel has some exciting things cooking in 2022 - and it's all going to start with its 12th-generation mobile chips.
Intel has announced that it has 350 new laptop designs using its 12th-generation Alder Lake processors, and if the performance is anything like it was for their desktop counterparts, this could be Intel's chance to truly strike back at the Apple M1 Pro and M1 Max.
We also got a glimpse at Intel Arc. Not anything like a release date, but Intel did double down that they'd be coming in Q1 2022 - so, they'll be here soon. If you want to see how the Intel CES conference played out in real-time, keep reading for our commentary.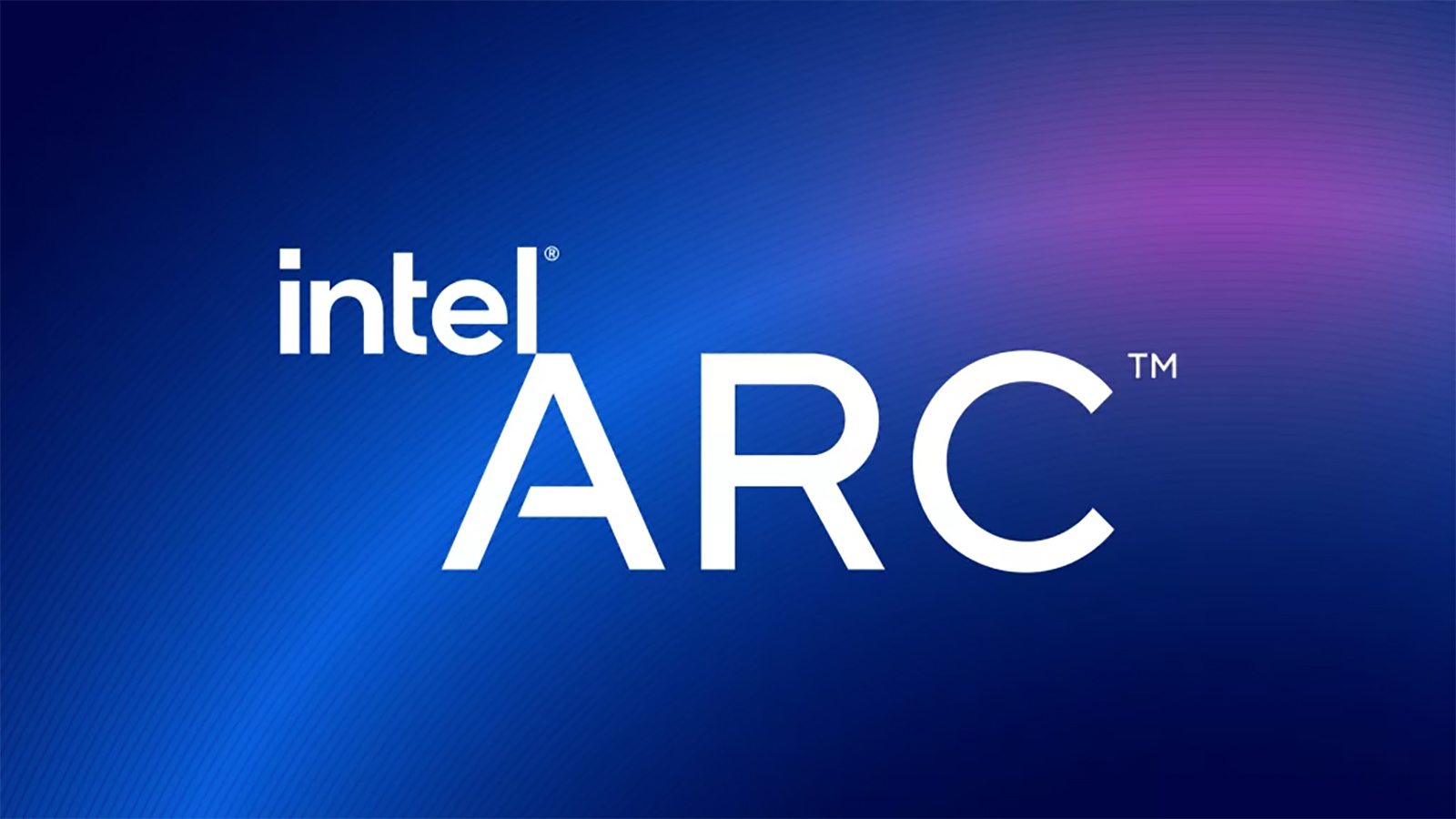 Refresh
We don't know if Intel is ready to show its graphics cards, but we really hope it is. Nvidia and AMD GPUs are both extremely expensive right now, and hopefully, a third player in the market will help bring the prices down a little bit. It's unlikely we'll see an RTX 3080 killer, but we can hope for the equivalent of an RTX 3070, at least.
I'm about to call it a night, but I am really excited to see what Intel has to offer tomorrow afternoon. It's been so long since we've seen Intel take the stage when it doesn't have something to prove. I really want to see Team Blue really come back swinging.
Hopefully CES 2022 is where it does just that. Alder Lake seems to point to yes.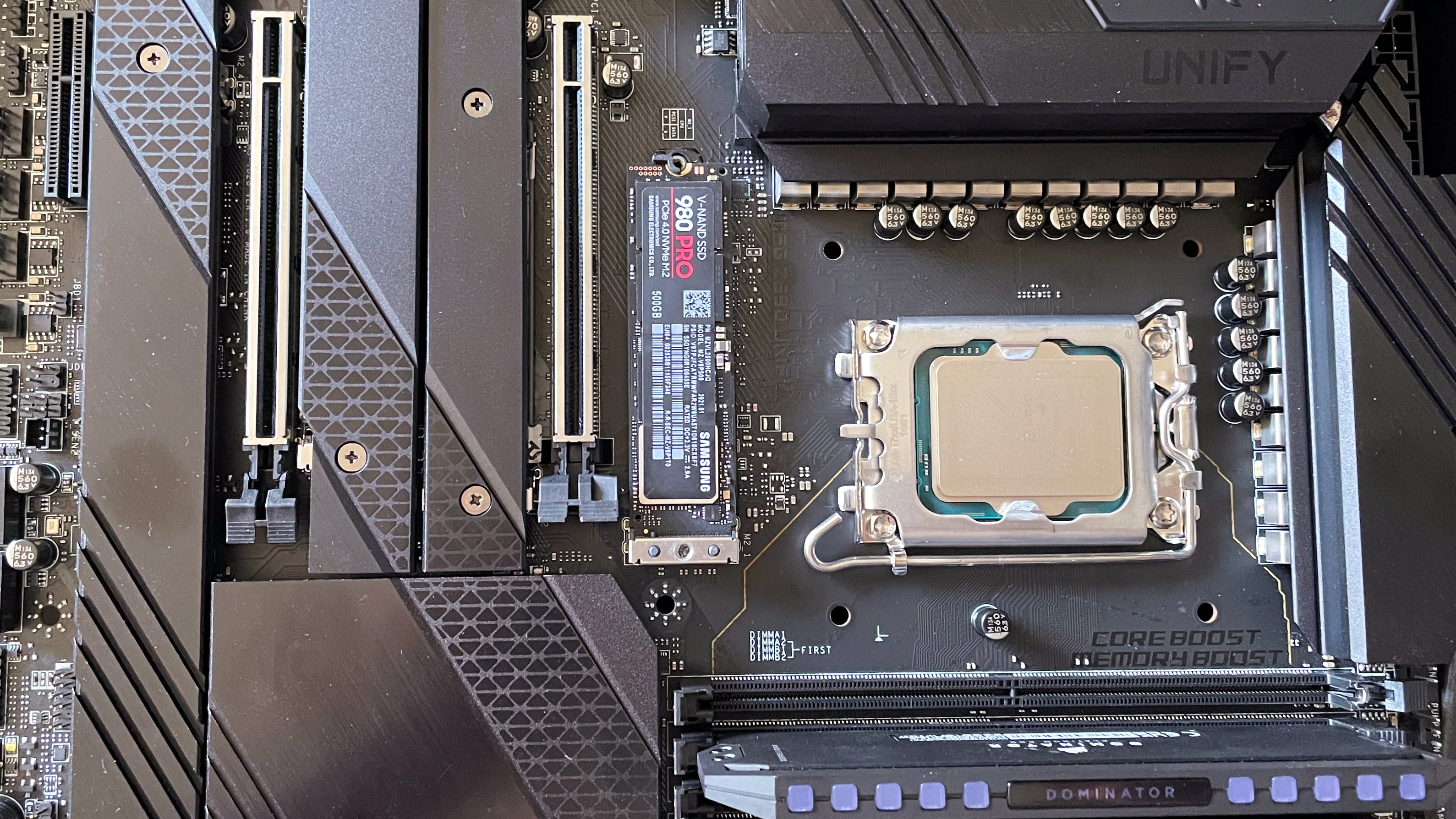 As we noted on our AMD liveblog, the CES Innovation Awards have been announced, and AMD's Ryzen 6000 mobile processors have been included. With AMD now targeting laptop processors, something Intel has long been the leader in, with its latest Ryzen CPU tech, Team Blue has a fight on its hands.
So, we're keen to see what Intel has in store to fight back...
Speaking of the CES Innovation Awards, Intel also got a nomination... for Thunderbolt 4.
Not the most exciting technology Intel has on offer, but there's no doubting that this interface is making a big impact on our lives, for those of us who are lucky enough to own a device with it.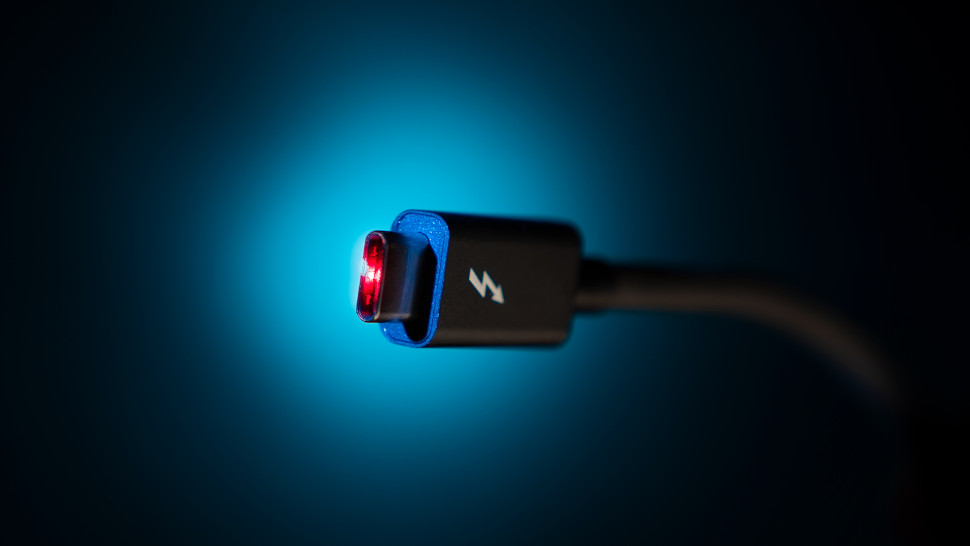 While Intel is primarily known for its processors, it's also gearing up to take on AMD and Nvidia in the discrete GPU market with its own graphics cards. Will we see some at CES 2022? Almost certainly, especially going from this tweet:
Hmm, some graphics news to see this week? @gfxlisa #CES2022 pic.twitter.com/VcqUHvZ6v5January 3, 2022
Ryan Shrout is Chief Performance Strategist at Intel, and this tweet was retweeted by nonother than Gregory M Bryant, vice president and general manager of the Client Computing Group at Intel Corporation. He'll be taking part in Intel's CES 2022 show today. Exciting!
Intel's press conference is still a few hours away, and before then we have conferences from its big rivals AMD and Nvidia.
AMD has been eating away at Intel's CPU market share lead, so we look forward to seeing what Intel has planned to combat that. And, while Nvidia and Intel aren't quite as competitive, with Intel entering the desktop GPU market, Nvidia is the company to beat.
So we're sure Intel will be watching these presentations as closely as us.
As Intel's presentation inches ever closer, AMD is currently streaming its own conference, and as expected, it announced its Ryzen 6000 series mobile processors for laptops.
These look set to be seriously powerful, while also being efficient as well, with powerful integrated graphics which the company claims will allow people to play games at 1080p without the need for a dedicated GPU.
The power efficiency will also allow for up to 24 hours of battery life, according to AMD. If these claims are accurate, then the gauntlet has certainly been thrown down. Let's see how Intel responds...
Ooh AMD announced the Ryzen 7 5800X3D, which it claims is the 'world's fastest gaming processor'. That's the kind of boast Intel usually makes, so we really can't wait to see what Intel has to offer. The CPU wars remain a heck of a lot of fun!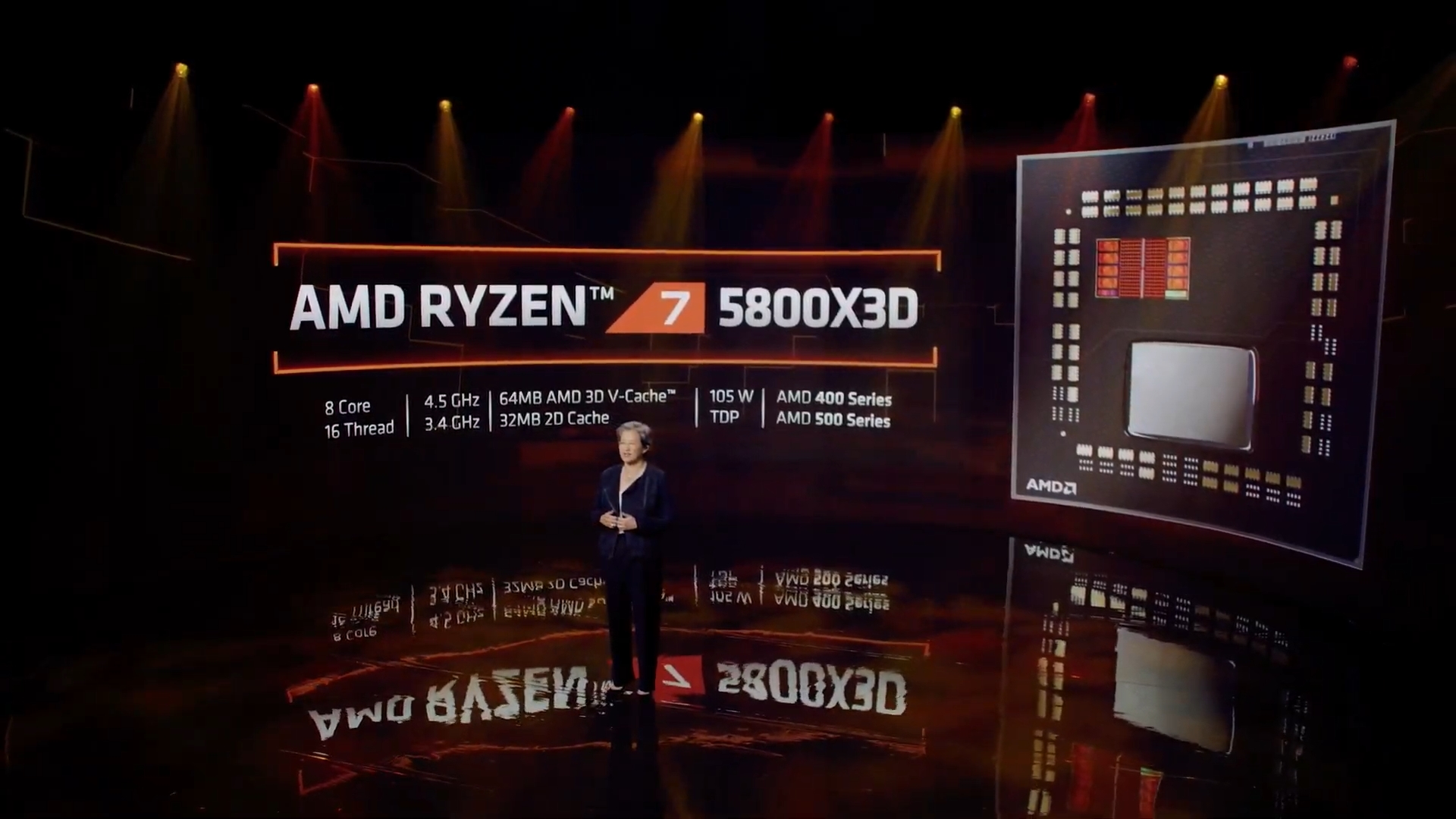 Nvidia's about to show off its goods at CES 2022, so make sure you check out our live blog to see what Team Green is planning, before Intel takes to the stage in a bit.
We're about an hour out from Intel taking the CES 2022 stage. We've already got its 12th-generation desktop lineup, and now we know that it's going unopposed from AMD beyond a refreshed Ryzen 7 chip. But will Intel have the mobile chips to take on Ryzen 6000 mobile?
Half an hour to go. I love that the little preview window for the stream is a big shot of Las Vegas, but Intel pulled out of the physical show. I wonder what this stream is going to look like now, because originally it was just going to be streamed from Mandalay Bay.
Guess we'll find out soon.
I love this song.
I don't really love this song.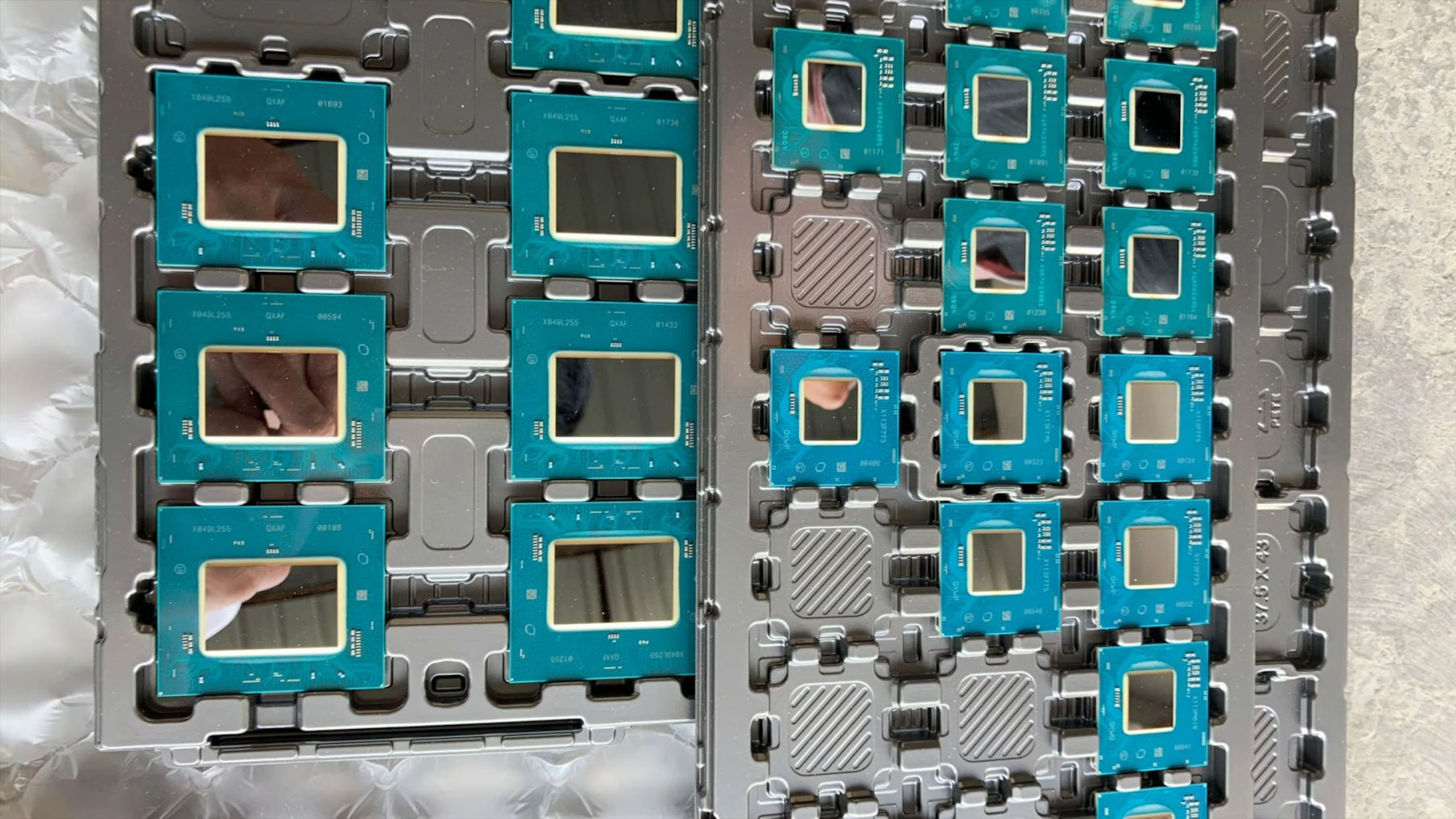 Less than 10 minutes to go, honestly at this point I'm looking forward to just having this music stop. I feel like I'm in a bad nightclub and I'm way too tired for that vibe.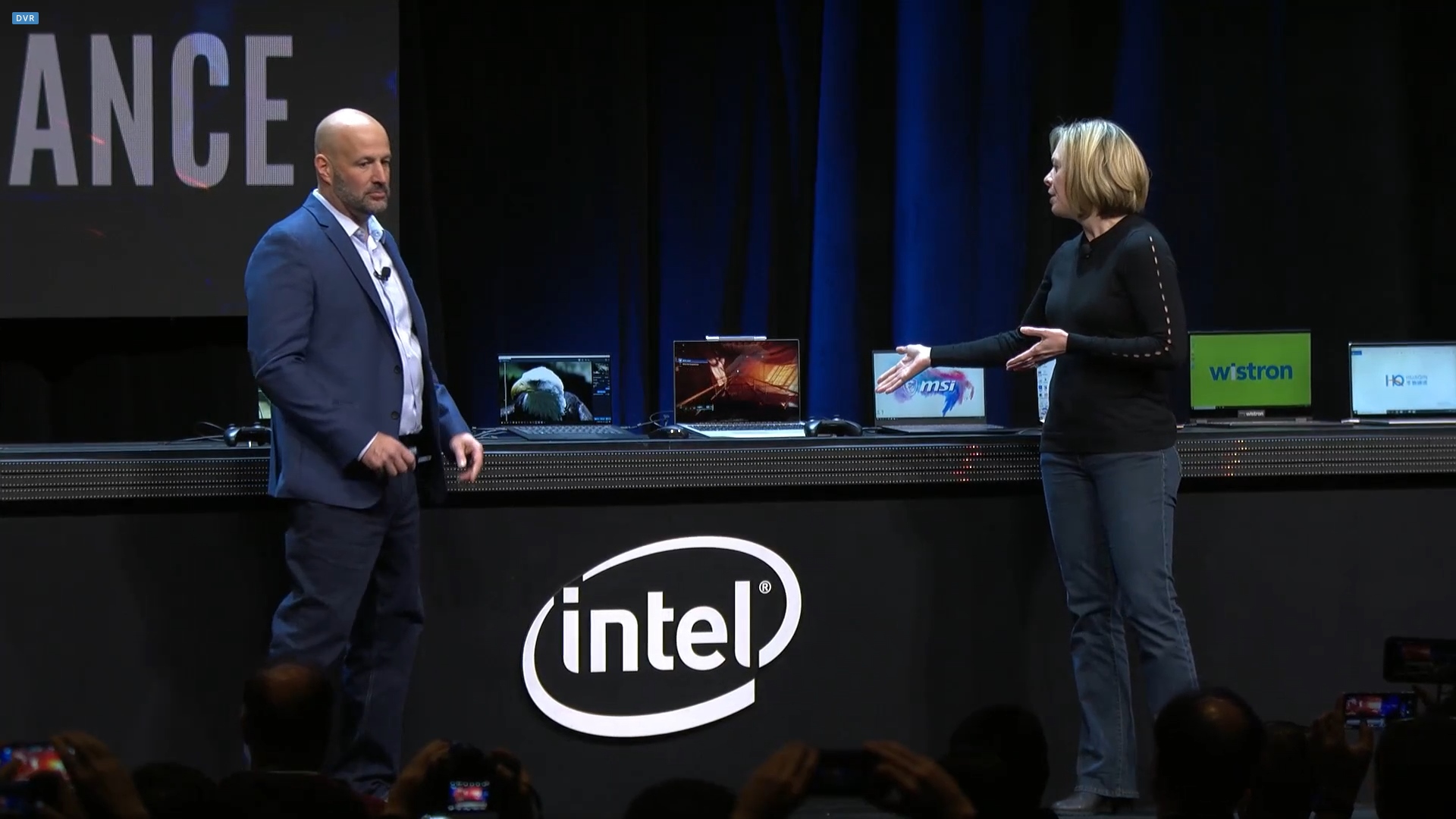 The music changed. It's less obnoxious now, and actually listenable. You know, kind of. 2 minutes left. Let's see some new silicon 😎
We're starting now. It starts with a spark that creates momentum apparently. And we just saw 12th-generation Core in a laptop. Now is that U-series or H-series?
Gregory Bryant has taken the stage. Says he wishes we could do it in person, but we'll just have to do remotely this year. Maybe CES 2023 will actually be a thing?
Greg says that announcements are coming every few minutes. That's pretty exciting. PCs are up first.
Leading with 12th-gen S-series desktop chips, Alder Lake on laptops? Please?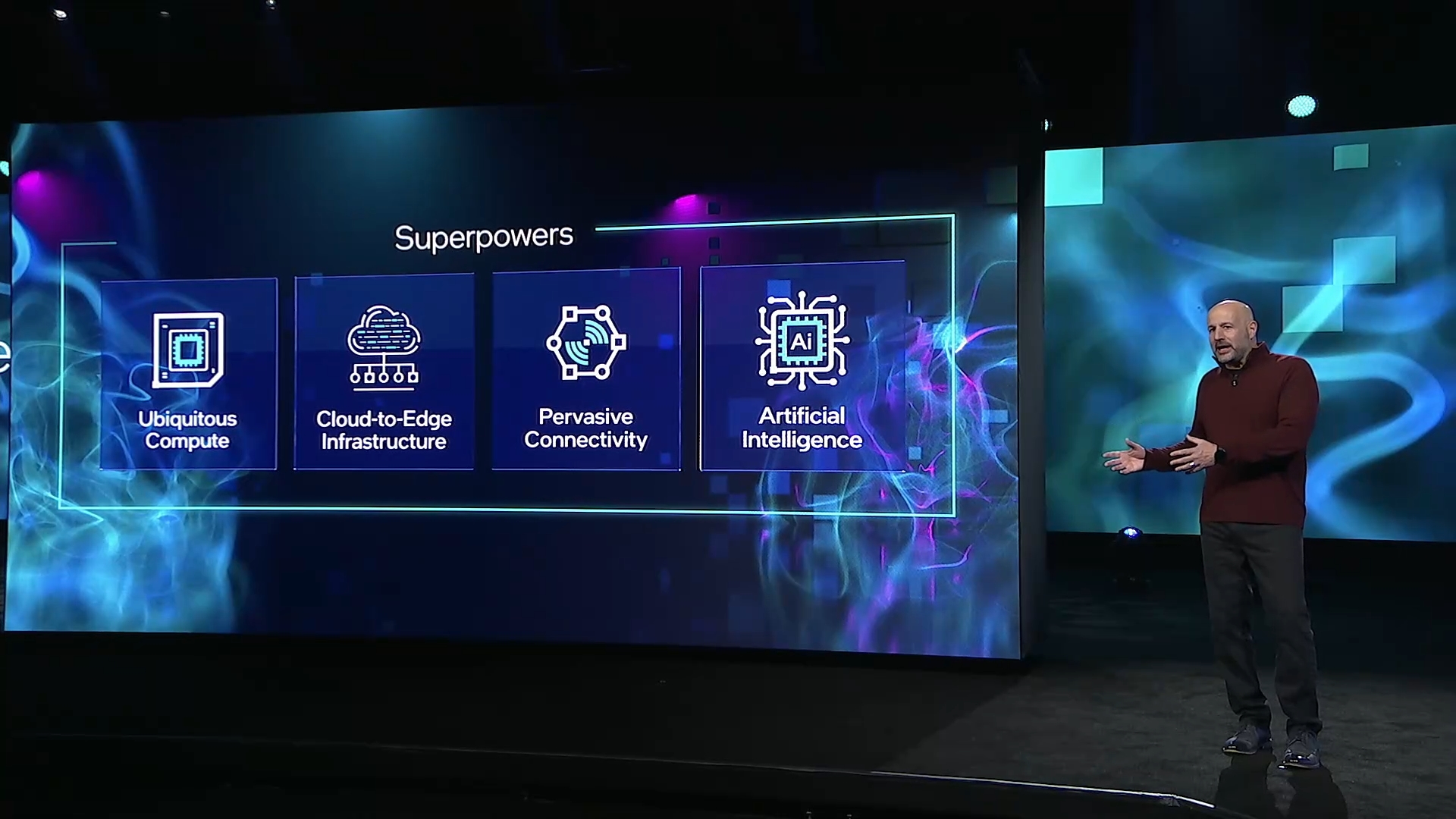 Got a new KS series desktop processor up first, with a single-core turbo up to 5.5GHz. Pretty quick, actually, the Intel Core i9-9900KS took a while to follow during the 9th generation. Looks like Intel's already hitting back against the new Ryzen 7 5800X3D.
12th-gen H-series is up next, up to 14 core on mobile, and Intel is claiming its the best mobile gaming experience. If Alder Lake is any indication I believe it. Looks like it has double-digit performance increases against AMD Ryzen 5000 series mobile chips in a lot of games, but that's something we'll have to see for ourselves.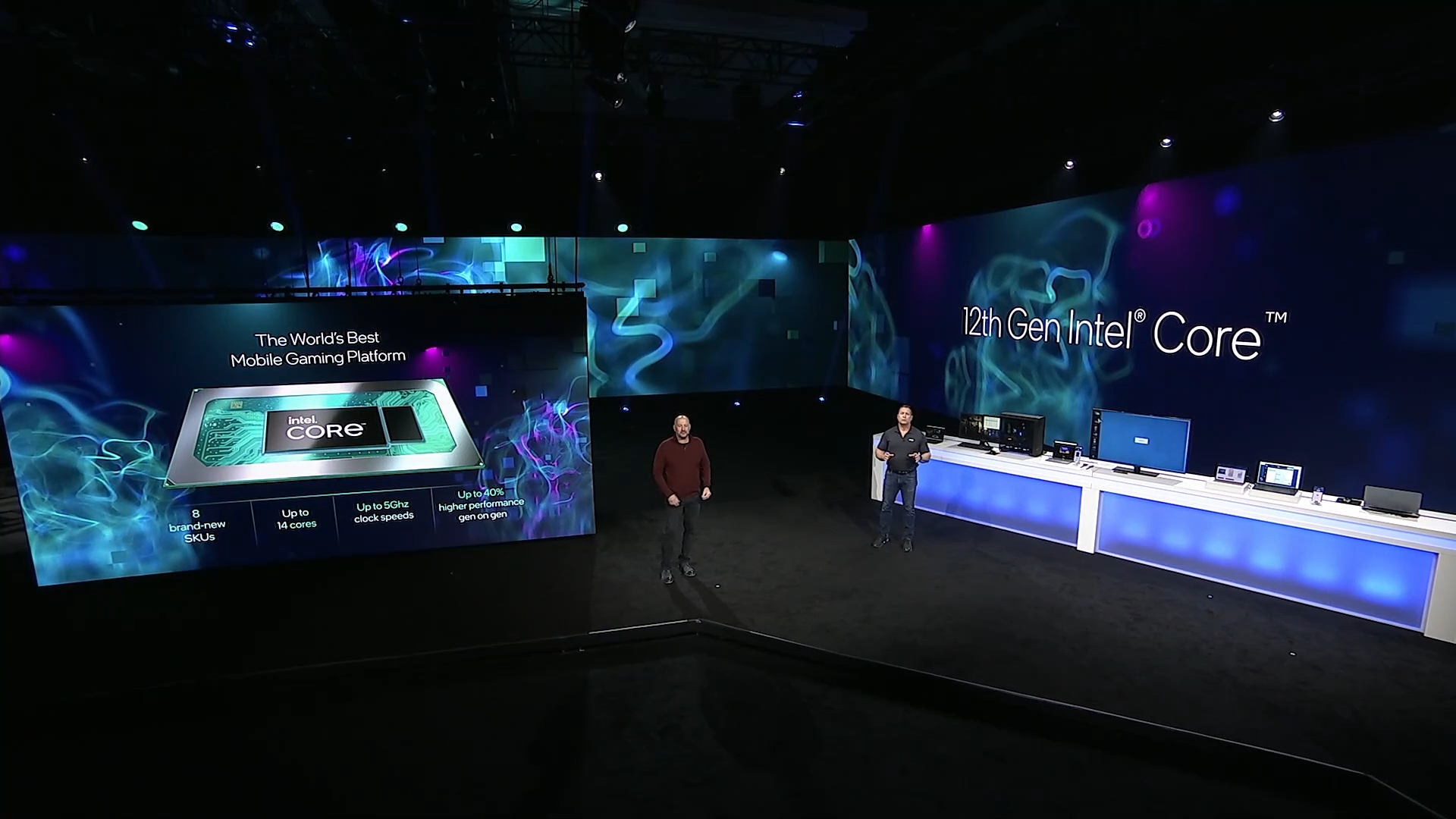 What's really going to help streamers is the big.LITTLE design of Alder Lake, as a lot of background tasks are no longer going to get in the way of OBS doing its job. It's one of the most exciting things both about Alder Lake, and Apple's recent M1 processors.
There are 28 new processors coming out here today, apparently that translates to 350 more laptop designs. Also it sounds like 13th-generation Raptor Lake is still on track to hit the market later this year. I can't wait to see it.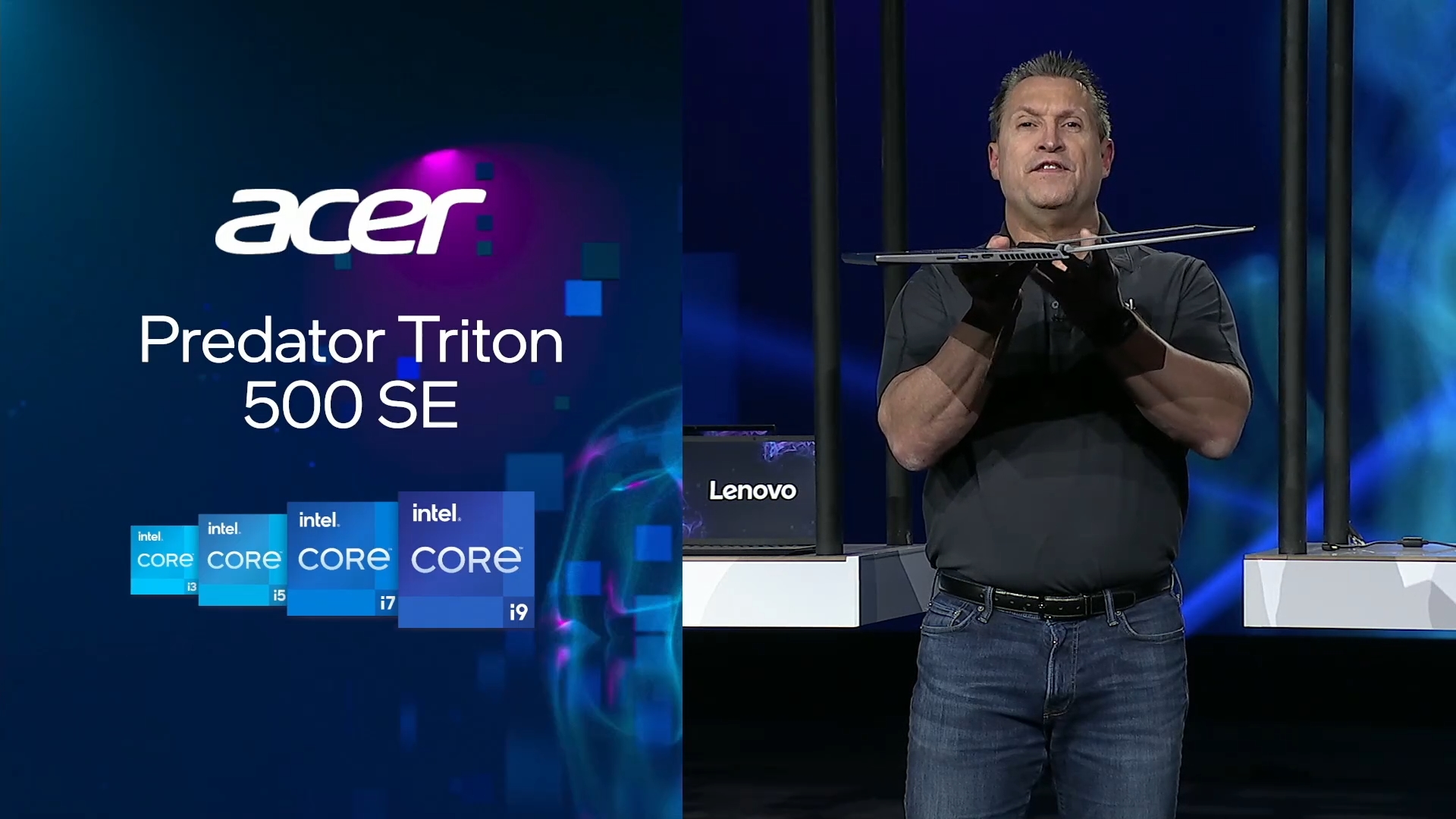 Oooh, this Precision Mobile Workstation apparently has a discrete Arc GPU. I want to hear more about that. And it's on Evo, so good battery life too?
Intel is working on a multi-device technology. Is this how iMessage comes to a Windows 11 PC? Can I get this on a desktop PC?
Looks you can also kind of use an Android Tablet as a second display, kind of like Sidecar on macOS.
This is really cool. If this works super well in real life, it could actually stand a chance of taking on the dreaded "apple ecosystem".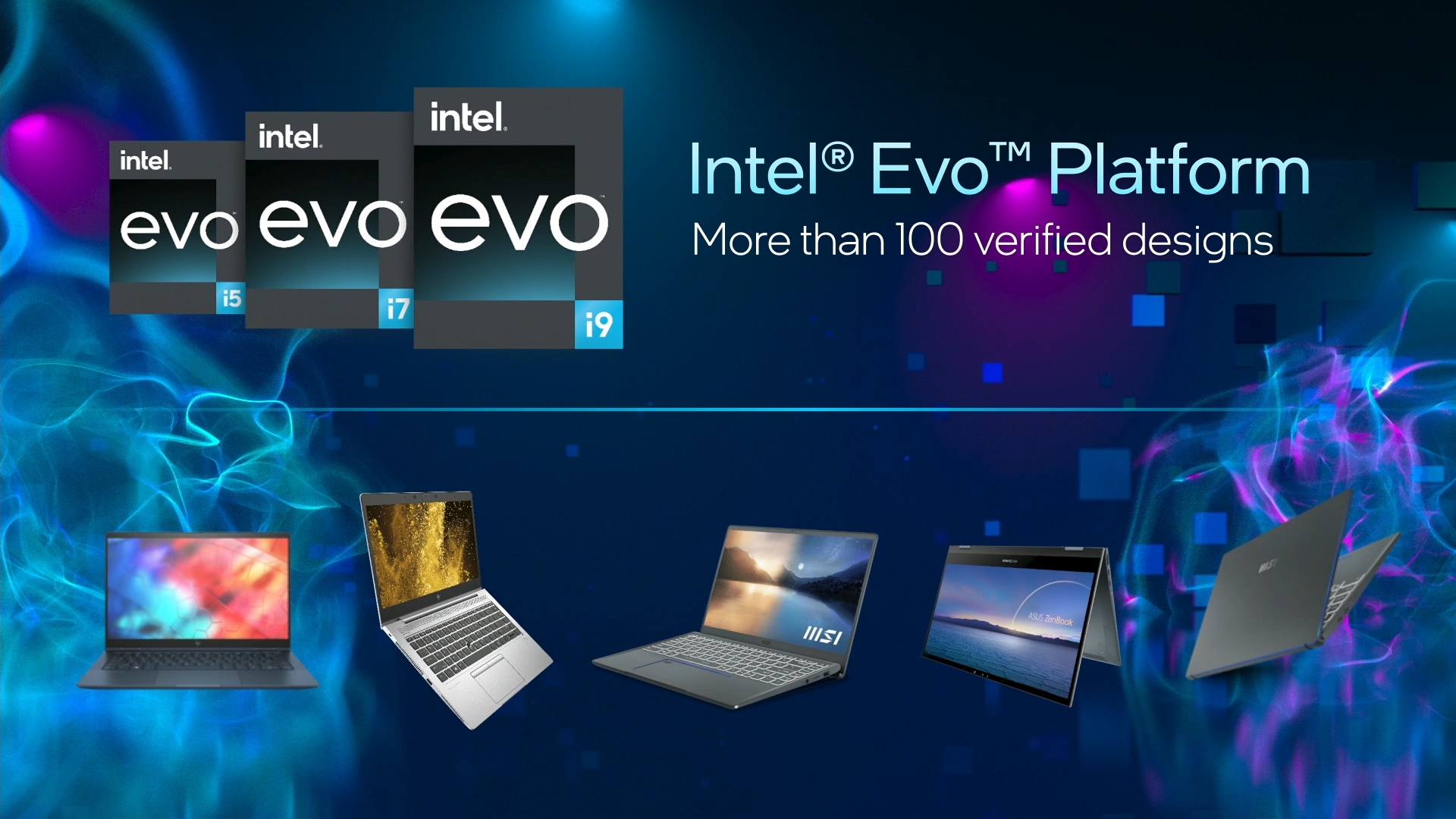 Intel already has over 50 designs using Intel Arc GPUs, but they're coming at a later date. I want one in my hands to see how it stands up to AMD and Nvidia. There's even one coming in an Alienware X17 at some point. Neat.
Intel also has Deep Link, which looks kind of similar to Max-Q from Nvidia and Smart Shift from AMD. Probably a good thing to get out of the way because efficiency tech in a dedicated mobile GPU is critical if you want battery life that's going to last more than a couple of hours.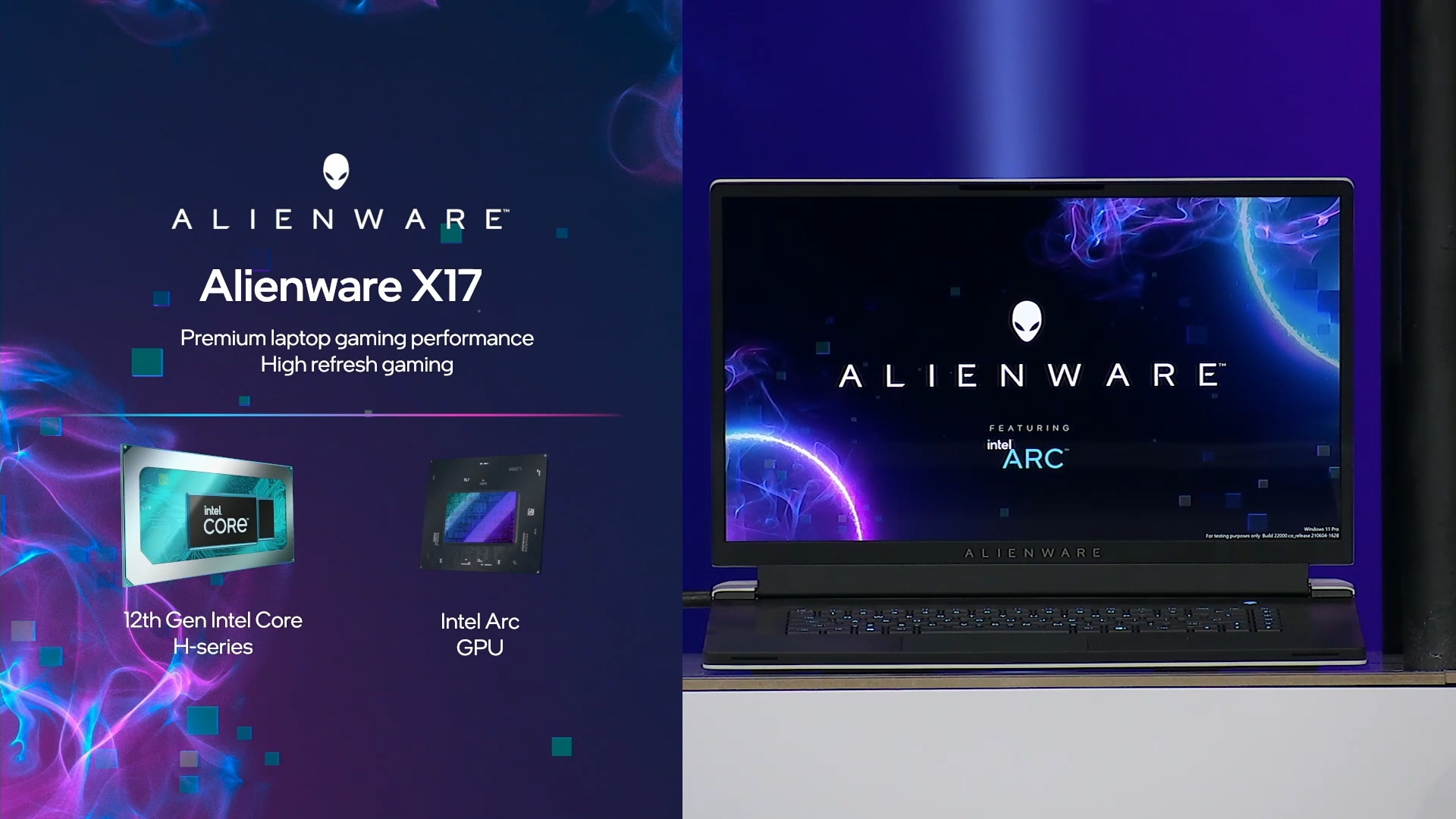 Intel Hybrid Encode looks like it's going to be extremely useful for video editors and other creative professionals. Apparently 1.4x faster at encoding by using both integrated and discrete graphics devices at the same time.
XeSS will have several games out of the gate, but it probably won't match DLSS right away. Although, with Intel's experience in AI, it might actually compete with Nvidia's tech where AMD FSR really can't.
Now Intel is moving on to Mobileye, talking about self-driving cars and AI.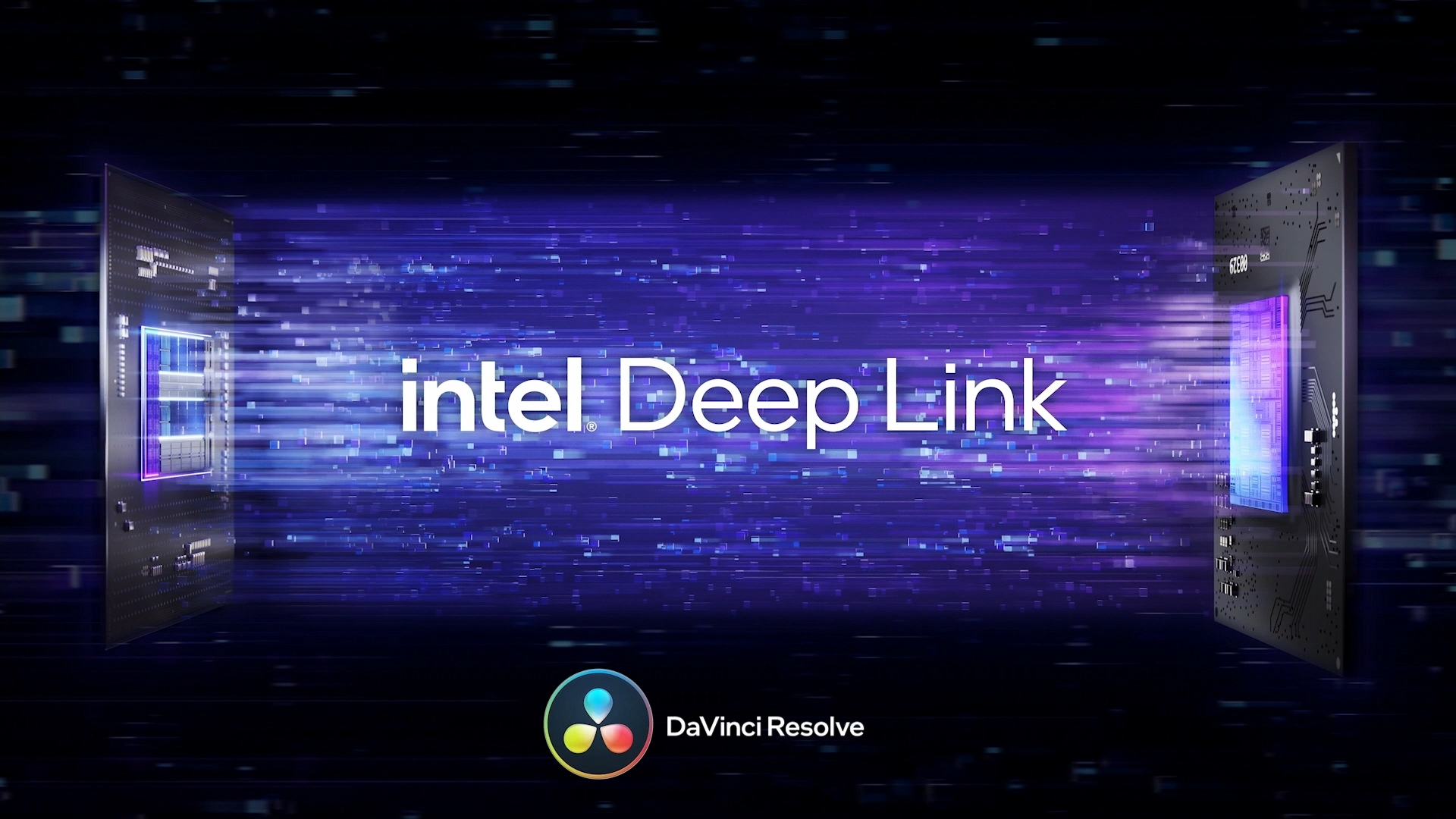 It looks like that's all we've got for consumers. New laptop processors and a little bit of a peek at what Intel Arc GPUs will be able to do - and especially the supporting tech - when they come out later this year. Hopefully we can see these GPUs in action soon. But for now, I'll just take the laptops.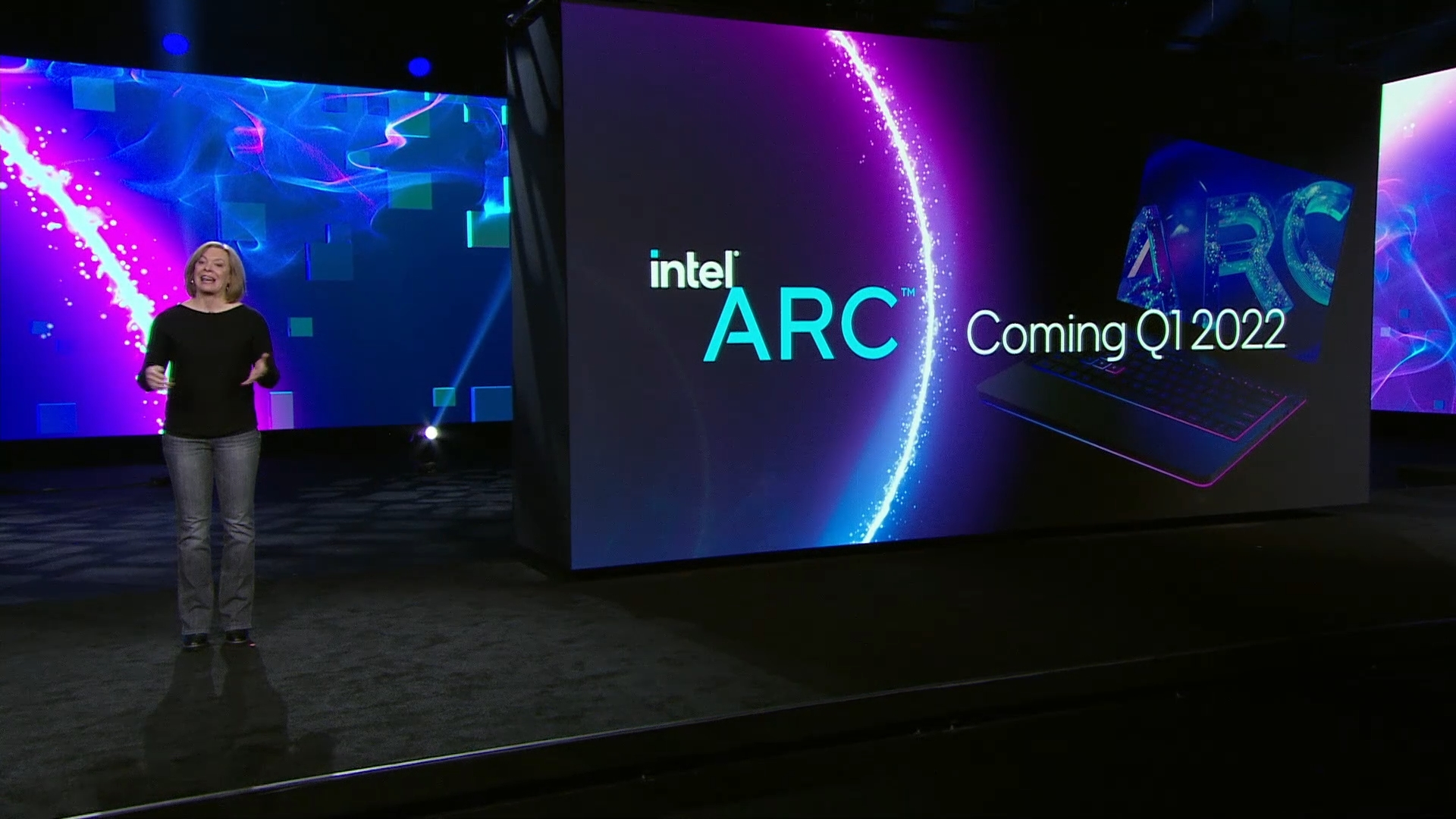 Sign up to receive daily breaking news, reviews, opinion, analysis, deals and more from the world of tech.
Thank you for signing up to TechRadar. You will receive a verification email shortly.
There was a problem. Please refresh the page and try again.