Elon Musk's ChatGPT alternative could be coming soon - and I hate it already
Musk refuses to be left out of the AI game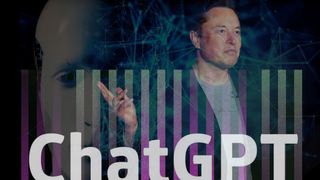 (Image credit: DIA TV via Shuttertsock)
Despite Elon Musk advocating for an industry-wide pause on AI training less than a month ago, signing an open letter to AI industry giants due to fears of what poorly thought-out progress in AI development could mean in the long term, he appears to have changed his tune, kicking off a major push with Twitter's artificial intelligence project.
According to Business Insider, Musk has purchased around 10,000 GPUs and recruited AI talent from DeepMind for the project.

Sources familiar with the matter have noted that the AI development project is still in the initial phases, but the pretty significant amount of GPU purchases does show how dedicated Musk is to the cause. The exact purpose of the AI project remains unclear – will it compete with ChatGPT and Google Bard as a helpful chatbot, or perhaps be used to improve Twitter's user experience (badly needed, though I'm not sure AI is the answer)?

Where did all the GPUs go?
Despite Twitter's ongoing and very public financial woes, the GPUs would cost tens of millions of dollars, which may further prove that Musk sees the AI project as a priority despite the unstable financial situation the company faces right now. The GPUs are expected to be deployed to Twitter's remaining two data centres.
In addition to new hardware, Twitter is hiring additional engineers to manage the project. Earlier this year the company recruited engineers from Deep Mind, an AI research group and a subsidiary of Alphabet, and Musk has been openly seeking talent in the AI industry to compete with OpenAI.

Musk already spoke up about his early vision for his ChatGPT competitor, touting it as an improved 'anti-woke' version that would 'eliminate' safeguarding protocols and potentially allow malicious users to spew hate speech and fascist, racist propaganda. If that's anything to go off of, we're anxiously awaiting to hear more from the moody tech giant and see where the project may take AI.

If Musk is planning on taking the AI project much more serious than originally thought, we may see a GPU shortage cropping up which would be bad news for gamers. We saw similar shortages a few years ago when GPUs were being swept up by crypto miners and it was almost impossible to find a GPU, particularly at a reasonable price, and the AI arms race could see more GPUs being bought in bulk, as well as specially-designed GPUs hoovering up components, potentially leading to another shortage of consumer graphics cards. Great.
Sign up for Black Friday email alerts!
Get the hottest deals available in your inbox plus news, reviews, opinion, analysis and more from the TechRadar team.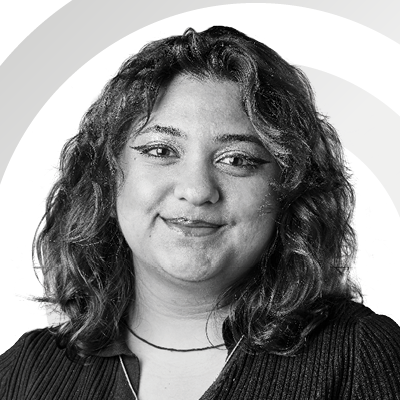 Muskaan is TechRadar's UK-based Computing writer. She has always been a passionate writer and has had her creative work published in several literary journals and magazines. Her debut into the writing world was a poem published in The Times of Zambia, on the subject of sunflowers and the insignificance of human existence in comparison.

Growing up in Zambia, Muskaan was fascinated with technology, especially computers, and she's joined TechRadar to write about the latest GPUs, laptops and recently anything AI related. If you've got questions, moral concerns or just an interest in anything ChatGPT or general AI, you're in the right place.

Muskaan also somehow managed to install a game on her work MacBook's Touch Bar, without the IT department finding out (yet).