In the era of digital transformation, businesses are adopting all kinds of digital tools and services to increase productivity and improve their workflows. In fact, some organisations have started using artificial intelligence to help automate repetitive tasks.
Human resources may be a department that deals primarily with people but even it too has considered using AI to help in the recruitment process. TechRadar Pro spoke with Thomsons Online Benefits' Director of Product Management James Akers to learn how the role of the HR department is changing in today's increasingly digital world.
1. How has the role of the HR department changed in today's digital world?
The role of HR in supporting employees and recruiting and retaining talent is largely the same as it's ever been. But the way the function is carried out has changed considerably, especially in the last five years.
Technological development means that many of the admin-heavy processes HR professionals have historically devoted their time to are now being automated and completed in a fraction of a second. This frees up time for HR and benefits professionals and lets them take on more strategic responsibility.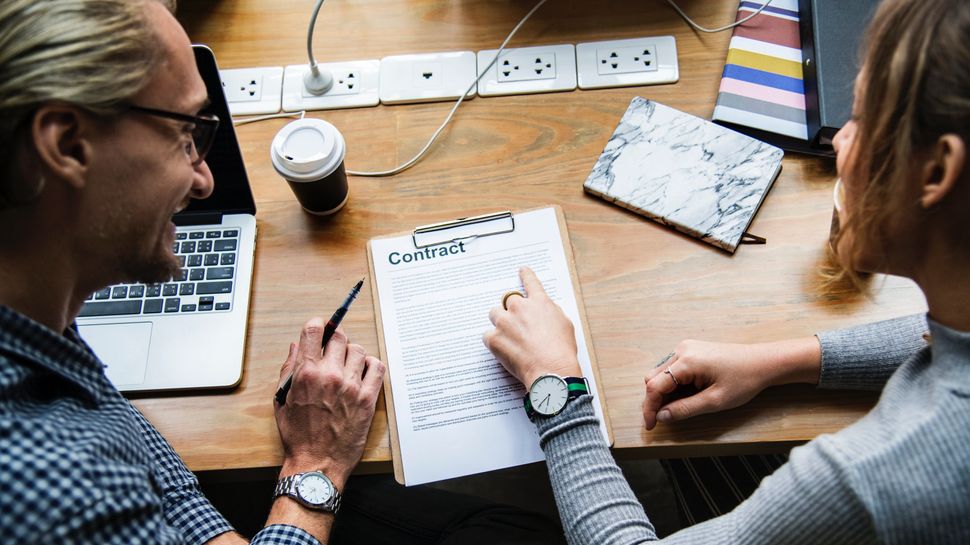 2. What kind of digital tools are HR departments using to make their jobs easier?
There are loads of digital tools out there. These include interactive platforms that let staff view and access all their benefits in one place. Whether that's information on pensions, ISAs, total reward statements or health initiatives and cycle to work schemes – it's all accessible online from anywhere. This means they can engage directly with their organisation and benefits providers rather than going through HR teams, removing the administrative burden for the department.
There's also digital feedback software able to provide employers with real-time updates on employee experience and sentiment. This allows HR departments to feed data-based insights back to the executive team and make recommendations on how to solve issues before they escalate – much more effective than a once-a-year survey!
Digital learning and development tools are also exploding onto the scene. Training tools are increasingly web-based and can provide a consistent service across global offices and for those working remotely.
3. Many businesses have either begun to or plan to implement AI in the near future. Is AI currently being used by HR departments and, if so, for what purpose?
HR departments are beginning to wake-up to the potential of AI and its presence will grow. However, it's currently being used to different extents. In recruitment, for example, machine learning can sift through a raft of applicants for a post, evaluating them on their qualifications, experience and even hobbies to assess potential fit. These tools can produce a longlist of suitable candidates in a matter of minutes, compared to the days or weeks the task might take a person.
But when it comes to administering things like private medical insurance (PMI), there's a way to go. While benefits software has improved the employee experience of selecting PMI cover, insurers often lack the technology needed to automatically receive selections and immediately kick schemes off from the date they're chosen.
This contrasts sharply with the experience offered to every day consumers. If I needed travel insurance, for example, I could log on to a platform and receive cover that day. If HR supply chains were able to automate the end-to-end PMI enrolment process, the same speed and seamless experience could be achieved, all while reducing the administrative demands on HR teams.
4. Are employees working in HR concerned that AI could disrupt the industry and are they worried about the future of their positions?
There's been a lot of discussion about the potential of AI to assume the roles of humans in different sectors and HR has not been immune to this. While AI could change the role of HR and benefits professionals, I don't think it'll negate the need for a human touch in the industry. Fundamentally HR is about supporting people in the workplace and that won't change. And, for now at least, employees still value human contact when it comes to the things that matter to them. For example, our Global Employee Benefits Watch 2017/18 found that, when it came to benefits, almost half of global employees (46%) still highly value face-to-face communications.
That being said, AI will certainly disrupt the industry. But professionals need to see this as an opportunity as roles are likely to change rather than disappear. If machine learning can handle the administrative burdens of the HR function, this leaves professionals time to take on more strategic responsibilities.
This would be bolstered by the high-level insights AI makes possible. For example, in future HR professionals could ask, "what could my medical costs be next year in China if I increase my headcount by 10%". Software will be able to calculate an answer instantly, considering trends in benefits take-up, salary and insurance premium hikes. In this scenario, technology has the potential to influence where an organisation places head-count, directly impacting HR and business strategy.
5. What are some of the potential limitations of AI and what duties remain the responsibility of human employees?
It's important to remember that AI isn't perfect. One of its big limitations, is the ability to pick up organisational biases, and there are many high-profile examples of this.
AI recruitment tools come with risks too. Without proper attention, machine learning could look at a company's workforce and attempt to mirror what it finds – favouring the hiring of one demographic or skillset over others. This could leave businesses with stagnant diversity and in-house capability – not ideal in a competitive market. If organisations want to avoid the impact of errors like this, it's imperative that they properly vet the data input into machine learning solutions – something that again requires human involvement.
6. Could the HR department ever become fully automated?
AI will continue to play an increasingly important part in HR. However, while some functions will be automated, others can only be fulfilled by a human.
Making sure employee well being and happiness is maintained needs empathy – a human characteristic. Similarly, when it comes to recruitment, algorithms can only take you so far. HR departments will continue to be invaluable in deciding whether someone has the right personality fit for the business.
7. How can business leaders ensure they're harnessing the best technology to benefit their staff?
Embracing new technologies, including AI, will undoubtedly pose certain challenges for businesses. Realistically they need to consider which technologies will actually benefit their company and improve HR and benefits functions internally – they may not need every solution on the market.
It's equally important to make sure that when new technologies are brought in, HR teams have the skills and understanding to properly use them and adapt to their changing role.
The bottom line is, employers need to be aware that employees' requirements are changing. The way people work is evolving and the benefits they need as a result are shifting too. For HR departments, providing a personalised service to their people will become a necessity. Businesses must make sure their HR function is prepared to meet this challenge with agility and efficiency. Cracking this will benefit employer and employee alike.
James Akers, Director of Product Management at Thomsons Online Benefits