An inside look at the new Photobucket
Not just a new website but a whole new Photobucket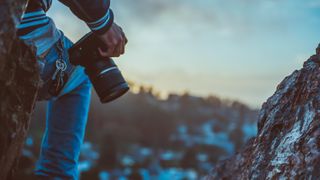 (Image credit: Image Credit: Pexels)
The days of storing family photos in large albums on a shelf may be over but consumers still want to rest easy knowing their precious memories are well safeguarded. Storing your photos online has never been easier and there are plenty of great image hosting services to choose from. However, few have been in business as long as Photobucket which first launched 16 years ago back in 2003.
To learn more about Photobucket's revamped website and its new Member Bill of Rights, TechRadar Pro spoke with the company's CEO Ted Leonard.
How has the online image hosting business changed since you first started the company 16 years ago?
The Internet was once a secondary marketplace of experimentation, flush with investment and the assumption that money will inevitably be made. It quickly matured into a platform that now drives the modern economy. Many early concepts of how the Internet would be utilized in the long-term succeeded, many more failed.
Photobucket was undoubtedly a success story (a massive win that was copied by even the largest of companies) and we couldn't be prouder that we've been servicing a worldwide Member base of almost one hundred million people for over 16 years. It made sense at the dawn of services on the Internet to follow the working models of successful monetization: commercial TV and radio. The end product would be free of charge to all comers, and advertisers would ultimately foot the bill that the consumer would otherwise pay in exchange for the ability to serve an ad.
Obviously, changes to our shared online space have largely been shaped by users of that space, so it's important to understand that the consumer has also evolved in this modern economy, and digital behavior has changed. For any platform whose sustainability relies on the delivery of ads, ad-blocking software has had a negative financial impact that can't be understated. As a result of the need to innovate and the changing landscape of the internet, we are wanting to make Photobucket the best product tailored to our Members' needs.
As it relates to Photobucket, historically, Photobucket was a free service with supplementary paid offerings. We're currently shifting to a paid service with a supported free offering. Our free service is still robust and attractive. Our new paid service is also a great value. Our customers seem to understand that we have to make money in order to continue to invest in a reliable and innovative service that meets their growing needs. We see this to be a common trend among internet-based businesses across multiple industries.
Can you give us a little background about the site's new redesign and what motivated it?
The primary driver for our product overhaul has been based on feedback directly from our Members. Our Members said loud and clear that they love Photobucket because it's easy to use. Our primary goal is to provide a better overall experience without compromising the simplicity of our service which includes the following enhancements:
1. Increased performance with faster page load times (10x improvement vs. current site) and enhanced mobile web experience (dynamic, mweb responsive code)
2. More reliability for existing features and improved site availability, specifically the site's "uptime", which is already pretty impressive.
3. A continued focus on making sure that our customers have a safe and reliable place to store and share their photos for life by investing more in our future backend infrastructure.
Your customers cite ease of use as one of the main reasons they love the site. How will you add new features without things becoming over complicated?
We focus internally on balancing new features and simplicity. Fortunately, the primary feedback we received from our Members was based around improved overall performance and perceived value. Simply put, deliver a faster and more reliable website and charge a reasonable amount of money.
As we look at our product roadmap we always ask ourselves, "can we explain how to use this feature in five steps or less?"; therefore we don't want to build a product that requires a 100 page instruction manual. As we roll out the new experience we aren't introducing a portfolio of new unnecessary features, instead our goal is to deliver a streamlined, but similar experience that our loyal Members have always loved. It's important to point out that our development doesn't stop with the release, we will continue to roll out updates that includes new features based on Member feedback.
As these features and products - new mobile apps, for example - are released we will clearly communicate why they are beneficial and how to use them.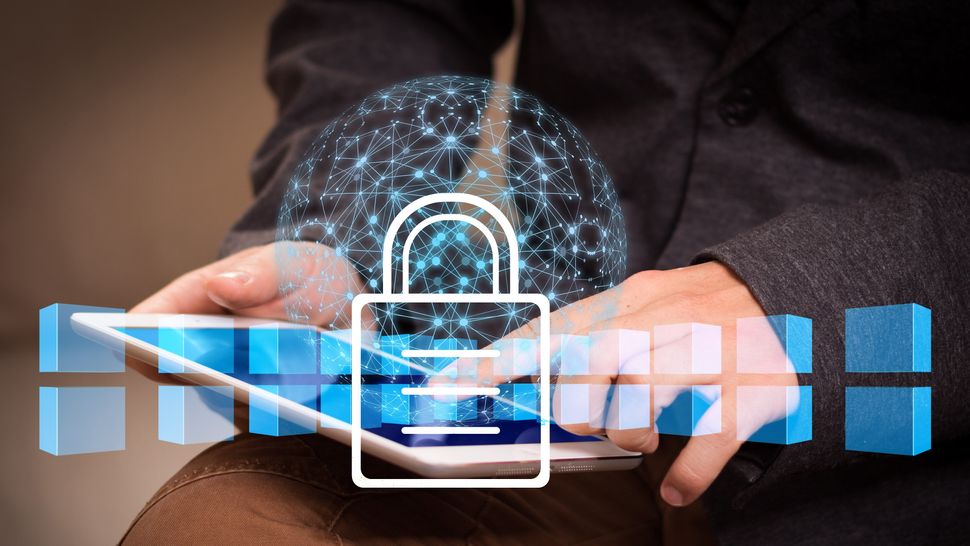 What new security features are you adding to the site?
Photobucket has always been a secure place to store your most prized possessions, your personal memories. We're always looking to improve security and privacy measures on the site. We've invested a lot of money in back-end infrastructure and partnered with best-in-class partners to build a safe and reliable site.
Account-specific security is also important. Members will have the ability to control who can see their photos (via multiple passwords) and, as stated in our Bill of Rights, we will never change a Member's privacy settings without their prior consent. We're also implementing controls to allow our Members to restrict others from downloading, copying and printing their public and privately shared photos.
Why does a one size fits all approach fall short when it comes to image hosting?
Our Member's needs are different and we don't believe in a "one size fits all offering" and as a result, we will give our Members the opportunity to grow with us. Therefore we're offering Member's subscription plans that are flexible and based on their unique needs.
The plan structure allows Members to purchase a plan based on their current needs and doesn't force them into a single plan. Lastly, we will always have a free plan option. This plan will change over time as consumer demands and offerings evolve, but Photobucket will always offer a free plan for consumers who need our services.
Can you tell us a bit more about your new Member Bill of Rights and what guarantees it grants your customers?
This is one of the most exciting and important things we've done for our Members and it's an industry first! Our Member Bill of Rights is very simple:
1. The images in your Photobucket account will never be deleted by Photobucket*. (*excludes content that violates our Terms of Use)
2. Members will always have input on Photobucket offerings. Photobucket exists to serve the photo storage and sharing needs of our community.
3. We will always have channels for members to deliver feedback and suggestions, which will be seen by decision makers.
4. Lastly, Photobucket will continue to use state-of-the-art technology to keep your photos secure. Photobucket understands that privacy and security will continue to be a growing concern. We will always make privacy options available to our customers and your specific privacy settings will not be adjusted by Photobucket without prior consent from you.
Where do you see the image hosting industry moving in the future?
Innovation is key in every industry. We will always deliver best-in-class photo storage and hosting solutions, that is our core competency; but, I can't sit here and say that we're only going to focus on digital photos and videos in the future. That being said, the innovation curve is steep and forecasting where it's going to take us in the future is nearly impossible.
Photos have held strong in the test of time and innovation will continue as it relates specifically to photos. At the end of the day, we provide a platform that allows our Members to store and share their memories. This won't go away, it is our job to continue innovating based on the needs of our Members and we will do just that.
Are you a pro? Subscribe to our newsletter
Sign up to the TechRadar Pro newsletter to get all the top news, opinion, features and guidance your business needs to succeed!