The Lenovo Legion Go is a PC handheld meant for PC gamers, with excellent specs that beget great performance, a beautiful display, highly customizable buttons and controllers, crystal clear audio quality, and more. It would be perfect if it could fully address the occasional stuttering and freezing and toss Legion Space in the trash.
Pros
+

Excellent performance

+

Beautiful display

+

Great audio quality

+

Completely customizable

+

Built-in kickstand

+

Fully optimized OS
Cons
-

On the heavier and bulkier side

-

Some stuttering and freezing

-

Legion Space is terrible
Why you can trust TechRadar We spend hours testing every product or service we review, so you can be sure you're buying the best. Find out more about how we test.
Lenovo Legion Go: Two-minute review
The Lenovo Legion Go is the latest in the PC handheld market trend, following Valve's Steam Deck and the Asus ROG Ally. Though my expectations were suitably tempered, getting to fully test out the portable gaming machine has convinced me of its superiority compared to ROG Ally and even compared to the gold-standard Steam Deck.
At first glance, it's almost laughably large and weighs far more than its competition. Normally this would mean that its portability is shot, but Lenovo was ingenious in this regard and included a built-in kickstand right in the back. It's a simple feature but absolutely game-changing, as it allows for long sessions without suffering fatigue from having to hold it.
It also means that if you want to use it either for gaming or a PC replacement, there's no need to purchase a separate docking station. It won't be replacing the best gaming laptops or best gaming PCs anytime soon but it still adds more flexibility to this device. The portable runs on Windows 11 and, unlike the ROG Ally, this version of the OS is fully optimized for the Legion Go making for an incredibly smooth and perfectly intuitive UI.
The side controllers can also be detached a lá the Nintendo Switch joy-con style and wielded in each hand or attached to a piece and made into its own controller. You can also take one of the controllers and activate FPS Mode with the click of a switch, allowing for precision control with shooters and other genres that benefit from the best gaming mouse.
There are plenty of buttons scattered throughout the system as well, which are all fully customizable, and even a touchpad. It can get overwhelming, as it feels like everywhere your fingers go, there's a button to press, but nothing activates without you setting it.
Performance-wise, the Legion Go can handle a wide variety of titles, from less demanding ones like Teenage Mutant Ninja Turtles: Shredder's Revenge or AAA titles like Cyberpunk 2077 and Baldur's Gate 3. What's impressive is how the portable can juggle multiple games at once without a hint of slowdown, and how easy it is to switch between said games, even if they're from different PC storefronts. There is some slowdown and slight freezing in between gameplay, especially loading, but the gameplay itself remains smooth as butter for the most part.
Of course, the Lenovo Legion Go's Achilles heel is its terrible battery life. You'll only be getting a few hours of gameplay at most unless you turn down the settings significantly. But there's hardly any point when the sole purpose of a PC handheld is to play the best PC games the way they're meant to be played, so best keep the charger handy for this one.
Lenovo Legion Go: Price and availability
Spec sheet
Here is the Lenovo Legion Go configuration sent to TechRadar for review:
CPU: AMD Ryzen Z1 Extreme
Graphics: AMD RDNA Graphics
RAM: 16GB LPDDR5X (7500Mhz)
Screen: 8.8-inch QHD+, 144Hz, 500 nits, 97% DCI-P3 color gamut
Storage: Up to 1TB M.2 2242 SSD
Ports: 2x USB Type-C ports, 3.5mm headphone jack, microSD slot
Connectivity: 802.11ax 2x2 Wi-Fi + Bluetooth 5.1
Weight: 1.88 lbs (854 g)
Size: 11.76 x 5.16 x 1.60 inches (298.83 x 131 x 40.7 mm; W x D x H)
The Lenovo Legion Go starts at $699.99 / £700 (inc. VAT) / AU$1,299 with availability in the US, UK, and Australia. In the US market, there are two models, with the base version being an already steep $699.99 and including 16GB RAM and 512GB of storage. The more expensive $749.99 ups the storage to 1TB. Lenovo has stated that it plans on releasing cheaper models using the AMD Ryzen Z1 CPU in the future.
The UK only has the 512GB model for the same price as the US version, meaning that UK buyers are actually paying more. In Australia, there are two modes with the cheaper version coming with 256GB of storage and the pricier version equipped with 512GB of storage space.
Lenovo Legion Go: Design
Your first thought while looking at the Lenovo Legion Go is how large and weighty it is compared to its competitors, which is more than enough for it to be off-putting. However, there are several benefits to this. The first being that it ventilates much better than smaller handhelds like the ROG Ally, which meant I was able to game for long periods without dealing with any overheating issues, even when pushing through with more graphically and performance-intense titles.
Lenovo knew that it had to offset the weight issue of the portable, which is where the kickstand comes in. It's built into the handheld and of very good quality, both the stand itself and the hinges. This lets you rest the Legion Go on reasonably-flat surface without the need for a separate docking station, while you use the portable as a gaming device or desktop replacement.
The bulky side controllers aren't just window dressing either, as they're detachable controllers similar to the Nintendo Switch's joy cons. And like the joy cons, you can use them with each in one hand while you have the main display supported by the kickstand, though there are no motion sensors in them. There's also a handy LED light ring around each joystick that indicates the controller's current power and connection state.
Image 1 of 6
If that isn't enough, one of the controllers can be mounted on a base, and then activated with the click of a switch into FPS Mode. This mode allows for precise gameplay akin to a PC mouse, perfect for first and third-person shooters, as well as other genres that work best with a mouse.
The display is an absolutely gorgeous 8.8-inch QHD+ and comes with a great refresh rate of 144Hz, perfect for most gamers' needs. It also has a surprisingly high 97% of the DCI-P3 color gamut, which shows how eye-catching and vivid the colors are. It sports an excellent touchscreen too, which pairs perfectly with the well-optimized OS.
And though Windows 11 is far more functional here than with the ROG Ally, its limitations show that when it comes to an optimized OS made solely for its PC handheld, Steam Deck is still king in that regard. For instance, when booting up
the Steam Deck for the first time, setup is so refreshingly simple and takes a mere minute. But the Legion Go's Windows 11 forces you to suffer through the same setup as any other Windows PC or laptop.
There's also the issue of Legion Space, which is pretty useless. Unlike ROG Ally's Armoury Crate CE which lets you at least log in directly to your storefronts of choice, Space gives you that illusion at first and then opens up a webpage. You have to install your storefronts first, then access them either through that or Legion Space. But at that point, the latter is useless.
Lenovo Legion Go: Performance
Thanks to its impressive specs, especially the miracle of the AMD Ryzen Z1 Extreme with AMD RDNA Graphics, the Lenovo Legion Go is an incredibly powerful handheld that's capable of handling anything from 16-bit indie games to the most demanding of AAA titles.
While there are longer load times for more demanding games, and even rare instances of brief freezing, during actual gameplay the experience is a smooth one that's coupled with some truly impressive graphics. You have to be patient with the handheld but it returns the favor when you finally get to your title.
For instance, I tested out the Legion Go with Forza Horizon 5 on both Low and Medium settings. Though the game recommended Low and the framerate was indeed averaging around 59fps, I found that it ran quite well on Medium with ray tracing turned on, averaging out at a still solid 51fps.
I was blown away by how beautiful the car, physics, and environments were while racing – it felt like I was gaming on a laptop for a moment. This was all done on the maximum resolution by the way, and I never felt the need to turn it down, though the option is there in the menu along with decreasing the refresh rate and more.
The audio quality is excellent as well, surprisingly so. Testing out the speakers with Forza Horizon 5, as music and sound design are vital to a racing sim, you could hear the roar of the car's engine just over the commentating and fast-paced music with such clarity that I once again forgot that I was playing on a handheld.
The controls themselves are incredible, with the analog sticks moving the car with remarkable precision. They also feel good to use for long durations thanks to the high-quality padding on each one. They're hall effect joysticks which, according to Lenovo, ensures no joystick drift and minimal dead zones. As a bonus, they have an LED light ring, which alerts you to your controllers' remaining battery power and connection. It's particularly handy as an easy and immediate way to discern that information without having to check through the menu.
There are several of what Lenovo calls Thermal Modes, which control how powerful the performance is compared to the fan volume, similar to a gaming laptop. The highest performance mode is meant for a plugged-in experience, though you can still use it with battery-only power, and there's also a balanced mode that's meant for switching between tasks and a quiet mode that works like a battery-saving mode. You can of course customize your own mode too.
There's also a separate menu option to maximize fan speeds, and it works wonders in keeping the whole system cool. The ventilation in general is impressive, with a smart design that keeps the majority of the heat away from where your fingers rest. It's most likely due to what Lenovo calls its Coldfront thermal technology, which features a liquid crystal polymer 79-blade fan.
Lenovo Legion Go: Battery Life
Just as with every other PC handheld, the Lenovo Legion Go's Achilles' heel is its abysmal battery life. You'll only be getting a few hours of gameplay at most before it shuts off unless you turn down the settings significantly. But what's the point in that, when you're buying a portable like this to play AAA titles at gloriously high settings?
And like the Nintendo Switch, the controllers are separate entities to be charged as well. Though everything can be charged at once, the two additional accessories increase the charging time.
Should you buy the Lenovo Legion Go?
Buy the Lenovo Legion Go if...
You have a huge PC gaming library
If you have an extensive PC game library, especially high spec titles, this is the perfect handheld to play all of them on the go.
You don't like gaming laptops
This handheld is a great way to get near gaming laptop performance but in a far more portable fashion, and it even comes with a carrying case for added convenience.
You want tons of controller options
There are tons of ways to setup your Legion Go, from keeping the controllers attached to your system, separating them with one in each hand, or even using the FPS mode.
Don't buy it if...
You want a more portable system
Though it is a PC gaming handheld, it's definitely less portable than the Steam Deck or Asus ROG ally, even with the handy kickstand.
You want long battery life
The Legion Go's biggest issue is its battery life. Realistically, you're going to get about three hours of play on a single charge, especially for more intensive titles.
First reviewed November 2023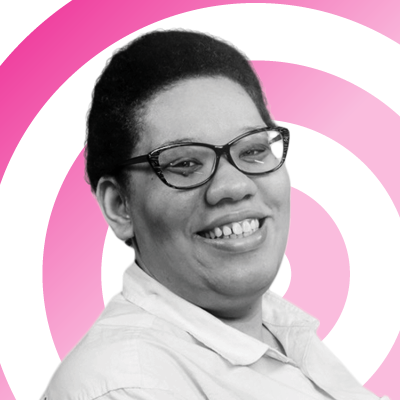 Named by the CTA as a CES 2023 Media Trailblazer, Allisa is a Computing Staff Writer who covers breaking news and rumors in the computing industry, as well as reviews, hands-on previews, featured articles, and the latest deals and trends. In her spare time you can find her chatting it up on her two podcasts, Megaten Marathon and Combo Chain, as well as playing any JRPGs she can get her hands on.