Why the PS5 means that Gen 4 SSDs aren't going away any time soon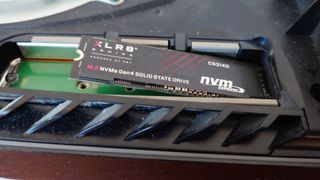 (Image credit: Future)
A new generation of SSDs may be upon us, but thanks to the PS5, Gen 4 NVMe SSDs won't be going anywhere soon.
Currently, the only way to expand the PS5's limited internal storage space and install more games is to plug a Gen 4 NVMe SSD into the console's M.2 port. This function is going to have an unusual impact on storage drive standard, extending its lifespan past its usual shelf, even while significantly better Gen 5 models are beginning to appear for PC.
Gen 4 SSDs have been on the market for over three years now, but there is still life in the NVMe 1.4 drives yet and we've seen an implementation for PS5 become a priority for manufacturers over the past year and a half. That's because some of the best SSDs for PS5 continue to push the boundaries of what's possible with the format.
As a frame of reference, Gen 4 SSDs can reach read data on the drive at speeds of up to 8,000 MB/s, though most top-end models are more comfortable ranging around the 7,500 MB/s mark. While we've argued over whether PS5 SSD read and write speeds matter, the baseline you need to keep in mind is that a compatible drive needs to hit at least 5,500 MB/s sequential reads as a bare minimum. These speeds are still lightning fast even in the shadow of Gen 5 SSDs, which are slated to be roughly 60% faster, topping out with a potential of 13,000 MB/s.
However, while with previous generations of SSDs it's made sense for manufacturers to swiftly move onto the new tech and cater to PC gamers looking to upgrade their systems, the PS5 changes things.
Make some room
A Gen 4 SSD is one of the best things you can buy for your console, significantly increasing its storage space, and allowing you to have more games installed at once. With the size of games increasing each year, you can feasibly fill the PS5's 825GB of memory with just a few titles. And, with each passing year, Sony is selling more PS5s, creating a growing market of gamers keen to buy Gen 4 SSDs. Even though Gen 5 is here, the PS5 doesn't support the more advanced SSDs, so it could be in manufacturers' best interests to focus on upgrading Gen 4 tech instead of moving to Gen 5.
We've already seen some companies release PS5-tailored models of Gen 4 SSD, mainly by how they've fitted heatsinks to the drives. Whereas before it was standard to see larger heatsinks on an NVMe SSD, most of which would slot onto or be included with your motherboard, these wouldn't fit the PS5. Western Digital and Samsung adapted by making bespoke heatsinks that fully surround the SSD, as with the WD Black SN850 and Samsung 980 Pro. Meanwhile, Sabrent and PNY created custom-engineered heatsinks that replace the M.2 slot cover, as you can see with the Sabrent Rocket 4 Plus and PNY XLR8 CS3140.
It will be interesting to see further advances in 2023. There is an upper limit to the size and speed of Gen 4 SSDs but there is also a captive market of PS5 owners wanting to upgrade their consoles. How will manufacturers compete with each other to cater to that audience? Will they push to create a drive with the maximum speed and storage capacity, or will they try to undercut each other by aiming for drives that hit the PS5's minimum speed requirements but maximum storage capacity?
Bring it down
The arrival of Gen 5 models has had a positive impact on PS5 SSDs, as we're now seeing Gen 4 SSDs plummet in price. Just this year alone we've seen 1TB PS5 SSDs retailing for under $100 / £100 with the Adata Premium SSD for PS5 and Adata XPG Gammix S70 Blade respectively depending on the region. Popular brands are cutting price, too, and it's a trajectory that looks set to continue.
It's now entirely possible to find the likes of the WD Black SN850, and the Samsung 980 Pro for significantly cheaper, as both the 1TB variant are commonly available for under $150 / £150 with a PS5 SSD heatsink. There are also top-tier options such as the likes of the Kingston Fury Renegade which has come crashing down in asking price as well.
What's next for PS5 SSDs?
The biggest upgrade a PS5 Pro could bring would be support for Gen 5 SSDs, increasing the speed and capacity of the console's storage. This wouldn't spell the end for Gen 4 models, though, as an NVMe 2.0 port is completely backward compatible with older models. And, developers wouldn't be in a position to make full use of the Gen 5 SSD's increased read speeds if it meant players with a standard PS5 couldn't play their games. All this is to say, we don't think we've seen the last of Gen 4 for a considerable while yet.
Sign up to receive daily breaking news, reviews, opinion, analysis, deals and more from the world of tech.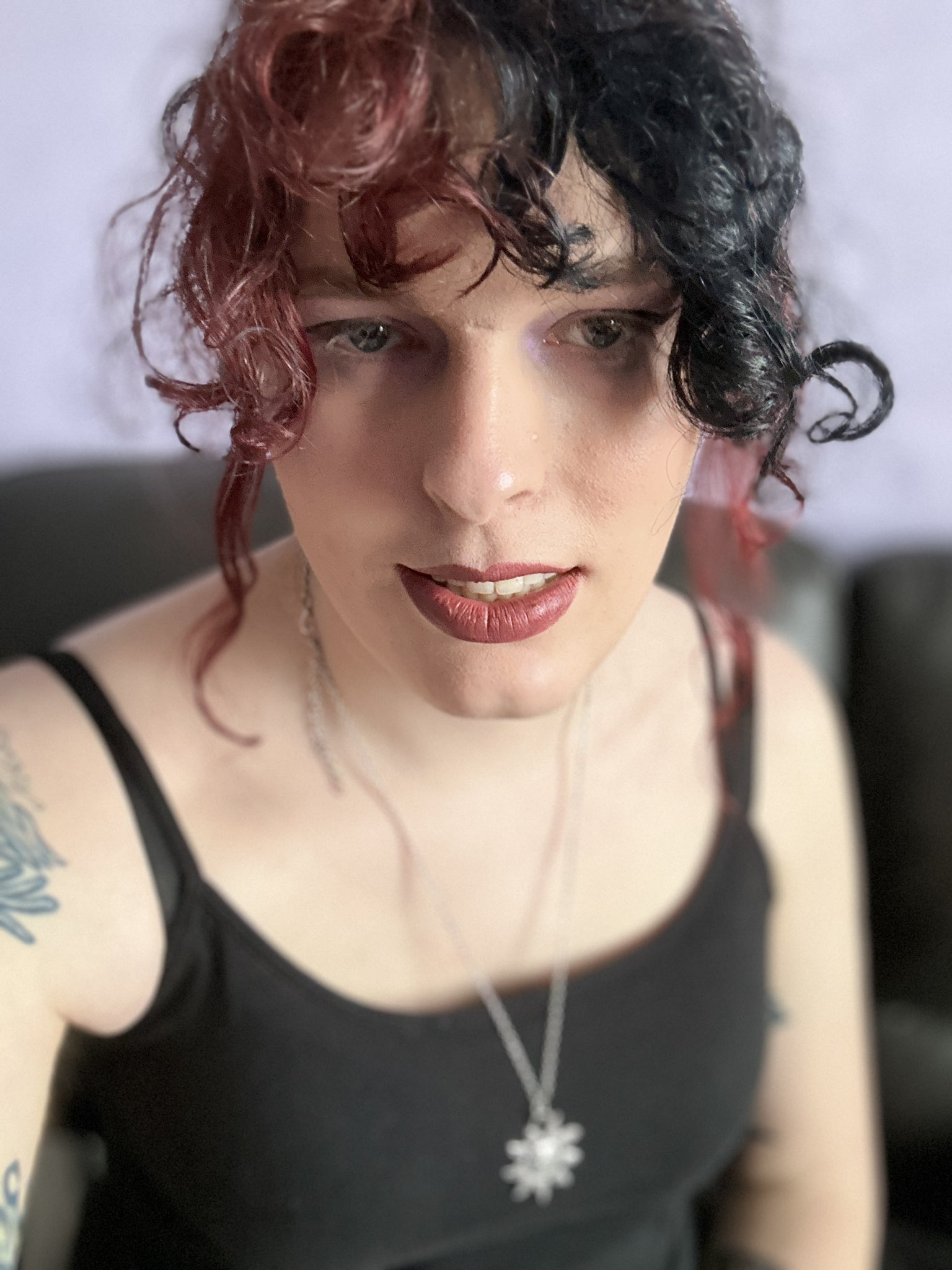 Aleksha McLoughlin is the Hardware Editor for TechRadar Gaming and oversees all hardware coverage for the site. She looks after buying guides, writes hardware reviews, news, and features as well as manages the hardware team. Before joining TRG she was the Hardware Editor for sister publication GamesRadar+ and she has also been PC Guide's Hardware Specialist. She has also contributed hardware content to the likes of Trusted Reviews, The Metro, Expert Reviews, and Android Central. When she isn't working, you'll often find her in mosh pits at metal gigs and festivals or listening to whatever new black and death metal has debuted that week.