The rich tapestry of digital life is one full of discovery and connection, but it also comes with its burdens. And we think you'll agree that one of those we could all well do without is trying to remember passwords.
Passwords are vital, of course, to keep all your online accounts and services safe from intruders, but they involve walking a fine line between convenience and safety. In other words, you need a complex and strong password to prevent being guessed, but those long strings of characters aren't easy to remember.
Aside from writing complicated passwords down (don't do this - we can't stress that enough!), some folks have come up with clever ways to remember them, such as a system involving clever mnemonics. For instance, take your favorite Beatles song (or Rolling Stones, maybe, if you're not a Fab Four fan), and use the first letter of every word in the opening line of lyrics; then maybe throw in a special character or two on top.
However, this kind of effort won't be for everyone – particularly when dealing with a lot of passwords. Fortunately, there's an easy answer to the conundrum of safe and convenient passwords, one that takes all the effort out of your hands and places the responsibility on a piece of software: a password manager.
A password manager automatically creates extremely secure passwords for all your logins, but if you're going this route, you'll want to get one of the best password managers around. And right now, one of our highest-ranked password management apps – Keeper – has a huge 40% discount applied. Don't hang around if you fancy grabbing this offer, though, as it's only valid until March 31.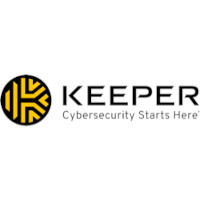 (opens in new tab)
Keeper Unlimited Plan: £17.98 per year (opens in new tab)| 1 user
Save 40% - This plan is for a single user, giving them coverage for unlimited password storage across all devices. Keeper also boasts other features such as automatically filling in online forms. This offer runs until March 31.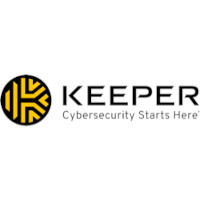 (opens in new tab)
Keeper Family Plan: £43.18 per year (opens in new tab) | 5 users
Save 40% - The Family plan offers all the same capabilities as Unlimited, but there's support for five users, and each person gets a private vault for storing sensitive data. This deal runs until March 31.
You'll get that 40% off no matter which of the two main Keeper plans you sign up for. The entry-level subscription is Keeper Unlimited (opens in new tab) and this caters for an individual user's password requirements across all their devices, throwing in some extra features like automatically storing credit card details securely for easier online payments.
Then there's Keeper Family (opens in new tab), which delivers the same as the above plan, but for five users, plus every one of those people is given a secure vault in which to store confidential data (this plan also gives you 10GB of secure cloud storage).
When you buy one of the above subscriptions, you can also choose to bundle add-ons. There's a choice of a few, and all have 40% off while this offer lasts. For example, you might want to purchase a whole load of additional capacity in Keeper's Cloud Security Vault, which provides super-secure online storage and allows for the managing and sharing of your sensitive files and documents.