Passwords have been around for a long, long, time. Technically, in verbal (or inscribed) form, the password as a concept has been with us since ancient Greece. But as far as passwords in the computing sense go, they've still been around for ages: the early 1960s, in fact, some 60 years ago.
Back then, though – and certainly not in ancient times – you didn't need to remember umpteen passwords, like you do today. Living your online life inevitably involves signing up to a bunch of websites, services, and miscellaneous subscriptions, all of which demand a username and password for secure access. (And for truly secure access, a second form of verification – like a code texted to your phone – is a good idea where that's supported, known as two-factor authentication or 2FA).
So, what's the best way to remember a whole raft of passwords? Not by making them so easy to recall that they're also trivial to guess, that's for sure. And don't even think of writing them down somewhere, as somebody else could discover those scribblings and use them to infiltrate your accounts. And we all know how painful an experience it can be to have an account hacked…
Luckily, there's an easy solution to hand which you may well be familiar with: password manager software. Naturally, if you're going this route, you should enlist the help of one of the best password managers around, and if you're worried about having to stump up money for such an app, here's some good news – there's currently a deal on one of our favourite options for password management.
That app would be Keeper, which is 30% off right now, a discount that applies not just to both subscriptions the company provides, but also the add-ons that go with those plans, with this offering running through until March 1.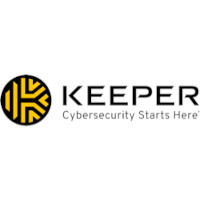 (opens in new tab)
Keeper Unlimited Plan: £20.99 per year (opens in new tab)| 1 user
Save 30% - This plan is for an individual user, giving coverage for unlimited password storage across all devices. Keeper also offers other features such as automatically filling in online forms. This deal runs until March 1.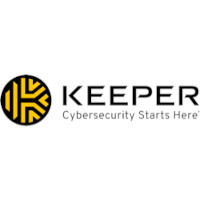 (opens in new tab)
Keeper Family Plan: £50.39 per year (opens in new tab) | 5 users
Save 30% - The Family plan provides all the features of the Unlimited product, but you get support for five users, all of whom are given a private vault for storing sensitive data. This offer runs until March 1.
If you're wondering what you get with these two plans, the entry-level subscription is Keeper Unlimited (opens in new tab), which takes care of all the password needs of a single user. That means unlimited passwords for unlimited devices, and extra bits and pieces into the bargain (like the ability to store card payment details securely for your convenience when online shopping).
Stepping up from that, we have the Keeper Family (opens in new tab) plan which comes with all the same features as the Unlimited offering, but allows for five people to have their passwords managed rather than just the one. It works out as a bargain for multiple users – even more so with the 30% discount – and each person gets a secure vault as a bonus, which can be used to store confidential data (plus Keeper Family provides 10GB of secure cloud storage).
Don't forget that when you sign up for one of these plans, there are also add-ons which can be purchased along with the subscription – and these benefit from that 30% price reduction, too. The add-ons include the likes of KeeperChat, a secure messaging service that's easy to use and features watertight end-to-end encryption. If you want to make sure your online conversations stay private, it's a great option to bolt on.