(opens in new tab)
We've tested all the top Usenet services and secured special discounts on our favorites. This guarantees the best Usenet experience at the best price.
Use this guide to find your own personalized Usenet deal on a Usenet package with the highest service levels and features. These discounts are available to you any time without waiting (or hoping) for some special Black Friday Usenet deal to drop that may or may not be right for your needs.
Visit our Best Usenet Providers Guide
All of TechRadar's recommended Usenet providers (opens in new tab) offer a multitude of plans with different service levels, different article retention lengths, different connection counts and, yes, different prices. Some of the services have block accounts which are ok for the casual user and the newbies who want to get their feet wet in Usenet without committing to a subscription.
Some of the plans and services offer unlimited access plus free bonus features like a built-in newsgroup client, web-based newsgroup access or a VPN (super important privacy feature to have, by the way). When we evaluated all the providers in our Best Usenet 2022 guide (opens in new tab), we chose services to represent the best quality Usenet access options at every price level. In many cases, exclusive discounts are available for our readers.
Every Usenet user uses Usenet differently. We recommend that you read through our Best Usenet Provider list carefully and look at all the options available (We promise it won't take long!) Compare it to how you are using Usenet today and choose the plan option with the best combination of price, features and service quality to suit your needs.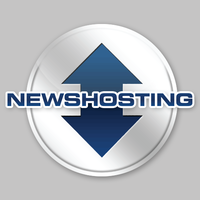 (opens in new tab)
Evaluate the service levels you're getting
If you're considering other options, examine the service levels closely. A low price offer doesn't mean you're getting quality. Here are the main features to consider before buying:
Check the Retention numbers
The most important feature to determine the quality of a Usenet service. Retention is the number of days a Usenet provider stores a post on its servers. Simply put, the more retention, the more posts you have access to and the better your search results will be.
Look at the retention fine print - 5,210+ days is where the highest quality providers currently are. Also check to see if the same level of retention is available on all text and binary newsgroups. In some cases, the provider will only have long retention in a handful of newsgroups.
Also check to make sure the provider grows retention daily. If not, all posts that reach their retention limit will be removed from their servers and no longer available.
Choose true Unlimited Usenet Access options
Unlimited Usenet packages are generally the best value because they have unlimited GB transfer and no speed throttling vs pay-as-you go Usenet block accounts. Before signing up with an unlimited plan, however, check the fine print. In some cases, your speeds may drop or your account may be paused or terminated after a certain usage level. All our top recommended providers have been tested and verified to have 100% unlimited plans.
Evaluate the entire package before choosing
The best providers offer all-in-one packages with unlimited access plus a newsreader with search that is built into the client. It's an extra value and convenience because it saves you from having to purchase, download, install, and configure a Usenet client after signing up for Usenet service.
In recent years, some providers have started including a free VPN as well. Although Usenet is already secure (as long as the provider offers SSL encryption), a VPN is always recommended as it will secure all your other daily online activity. VPN is also a great value-add considering that many providers charge $10 - $15/mo for that service.
Look for Money-Back Guarantees
Nothing stings like making a purchase that you aren't happy with. In some cases, a money-back guarantee is available. For example, Easynews, one of our top recommended premium providers Easynews, offers a special discounted price (80% off) plus 3 FREE months with a 30 day money-back guarantee (opens in new tab) included.
Usenet Deal Short List
Don't wait for the perfect Usenet offer. There are great deals to be had right now with top-notch services. Just check our top recommended Usenet providers and use this guide (opens in new tab) to pick the offer with the right combination of features and extras that works for how you use Usenet. Here's a quick list of the best deals available from our guide:
Newshosting [EXCLUSIVE OFFER]

(opens in new tab)

: 70% off TechRadar's #1 recommended provider. Get 3 FREE months of unlimited high-speed downloads + free newsreader with search + free VPN.
Easynews [EXCLUSIVE OFFER]

(opens in new tab)

: 80% off: Get 3 FREE months of unlimited Usenet access + free full-featured search interface + free VPN + money-back guarantee.
Eweka [LIFETIME DISCOUNT]

(opens in new tab)

: 27% off unlimited Usenet access + free newsreader with search + free high-speed upgrade.