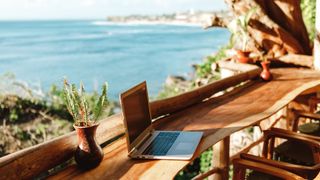 (Image credit: Shutterstock)
Whether it's the early morning lie-ins or the quick shopping sprees on your lunch break, remote working has, in recent years, become a startling normality for many. However, with the initial intrigue and acceptance of remote working during the dark days of COVID now in the past, for many, the strains of monotony and confinement that come with remote working are beginning to rear their ugly head, but this doesn't have to be the case.
For many, one of the key advantages of working from home is the knowledge that they have full control over their connection to the internet, since the contract is theirs, they know how fast their speeds are, what devices might need an ethernet connection, and they have full control when, inevitably, something goes wrong. But, with great fixed-line broadband comes great limitations, most notably, the lack of ability to simply take your connection and make use of your speeds wherever you are, with 5G broadband. However, this could all be about to change.
The concept of 5G broadband is relatively simple. Take high-speed broadband, remove the need for engineers, installation and fixed cables, essentially all the stressful bits, and instead simply plug in, connect and get going.
Want to work on the Cornish coast? You can! What about camping in Norfolk? Absolutely! That's right, 5G broadband really can give you the freedom to choose to work wherever you want.
In the past, wireless broadband solutions had been known to work, but provide slower speeds, the limitations of 4G left many able to do simple tasks but not rely on the technology day to day, which, with 5G broadband, is no longer the case.
If, like me, you are looking to find a new way to enjoy remote working and put a new lease of life into your day-to-day, here's a quick rundown of everything you need to know to get started with 5G broadband.
---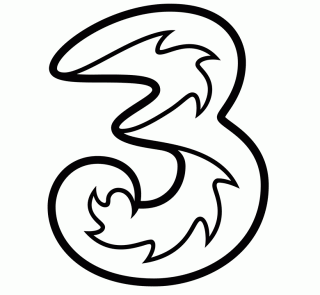 Three 5G Home Broadband | 24-month contract | FREE upfront | Unlimited data | free for the first three months, then £20 a month
In our opinion, this 5G home broadband deal from Three is the best on the market at the moment. Not only is it cheap (it's free for the first three months and then only £20 per month), it's also fast and offers average download speeds of 150Mbps. Plus, you also receive truly unlimited data. Not only is Three home to the UK's fastest 5G network, but the company also offers a number of other offers and incentives, such as a 30-day money back guarantee and free next working-day delivery if you order before 8pm.
What is 5G broadband?
5G broadband is a wireless broadband solution that requires much less setup but can still provide you with a stable, high-speed connection. It works in a similar way to your phone, the router (which will look similar to a router you'd expect from a normal fixed-line broadband connection) uses a SIM card, like those used in phones, to connect to a network. Once connected, the router then emits the signals required for your devices to connect to the internet.
How is 5G broadband different to fibre broadband?
The key difference between 5G broadband and fixed-line broadband connections such as fibre broadband is that 5G broadband requires much less in the way of installation and infrastructure in your home. With a cable broadband connection, you would expect an engineer to come out and install the necessary underground cabling, in-house access points, and router that you would need to make the connection work. With 5G broadband, all you need is a plug socket for your router and the SIM card which will connect you to the network you take your 5G broadband out with.
This means that were you to go on holiday, move house, or decide to work remotely from somewhere new and interesting for the day, you could! Simply unplug your router, take it with you, plug it back in, and connect.
How much does 5G broadband cost?
5G broadband is cheaper when compared to traditional fixed-line broadband connections. This is due to not only the fact that there is no need for a setup or installation fee, but also due to the fact that there is less infrastructure required to run 5G broadband effectively.
For example, when you compare Virgin Media's M250 plan, which offers average speeds up to 264Mbps, Three's 5G broadband plan, which can reach speeds up to 265Mbps, is £13 per month cheaper, meaning you save £156 per year, without necessarily seeing any major drop in performance.
Get daily insight, inspiration and deals in your inbox
Get the hottest deals available in your inbox plus news, reviews, opinion, analysis and more from the TechRadar team.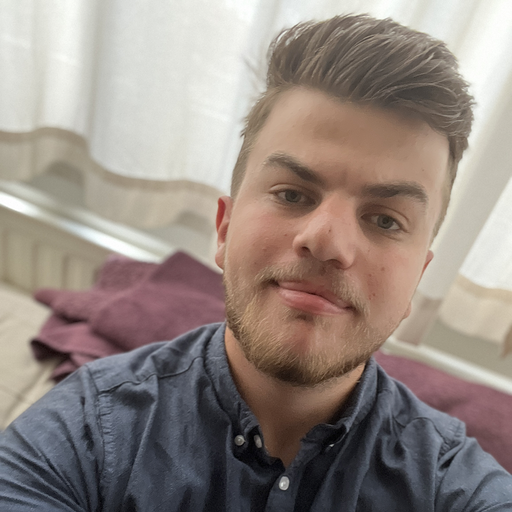 Rob is the Mobile and Broadband Deals Editor for TechRadar. Coming from years of experience working with phones on shop floors and giving customers the best deals on their tech, Rob is the dream adviser for readers looking to save money on top mobiles, accessories and broadband no matter what their needs are. Whether it's helpful information and expertise, niche benefits, or simply finding the best value for money, Rob has the know-how to guide you in the right direction towards your next tech endeavour. Outside of work, you'll find Rob on the tennis courts, in the gym, or diving into the biggest and best games of the year.