Apple secretly working on Google Search killer for 'years,' probably won't ever launch
Apple could, but it doesn't, but it could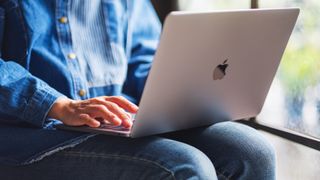 (Image credit: Farknot Architect / Shutterstock)
Currently, Apple and Google are engaged in a lucrative partnership that nets the former around $8 billion a year. This partnership involves Apple sending its sizable userbase (think billions!) to Google Search and, in return, it receives a commission from Google's search ad revenue. Though Apple benefits tremendously, Google still needs Apple to promote the search engine and maintain its market dominance.
This arrangement means that Apple gets to enjoy several advantages, like having free resources to improve its non-web search capabilities, as well as having the world's most effective bargaining chip when it comes to price negotiations with Google.
Despite this, Apple's policy has always been to "own the core technologies underlying its products," as Bloomberg puts it. If the tech giant ever took advantage of its knowledge and close proximity to Google's search engine, it would wield great search power and get to keep more ad revenue. It wouldn't have to match Google's ability to sell advertising and search slots. Making its own in-house engine would be more than enough to increase revenue.
However, Apple has been developing its own search engine for years now. According to Bloomberg, John Giannandrea, a former Google executive who's now in charge of machine learning and AI at Apple, has been running a search engine team for several years. The engine is codenamed 'Pegasus,' and it's essentially a search engine for Apple's own apps that'll be making its way to more of them, including the App Store.
There's also Spotlight, an engine that lets users find features and tools across their devices. Recently, Apple added web search support to Spotlight, which helped users find answers to their questions by pointing them to various sites.
Apple's web search has been powered by both Microsoft Bing and Google in the past. Giannandrea and his team have also been looking to integrate Apple's search features into iOS and macOS while enhancing that tech with generative AI tools.
There's also tech that Apple already uses to enhance its search tools' capabilities, including Applebot. It works by scouring the internet and indexing websites for more accurate search results, providing its users with more websites through Siri and Spotlight.
Apple also has an advertising technology team, something that puts it much closer to Google if the former ever decides to actually create its own full-fledged search engine.
What's stopping the massive tech giant? It seems that Apple has no desire to make its own search engines. Its partnership with Google works best, at least according to Eddy Cue, Apple's senior vice president of services.
Cue is most likely on the money, as Apple tends to keep partnerships that serve its best interests. If Apple ever decided to fully invest in a search engine, it would simply do so, similar to how Apple partnered with Intel for years for its chips, until it didn't and began designing its own silicon in-house.
A search engine is its own behemoth, one that Apple is probably not interested in tackling anytime soon.
You might also like
Get daily insight, inspiration and deals in your inbox
Get the hottest deals available in your inbox plus news, reviews, opinion, analysis and more from the TechRadar team.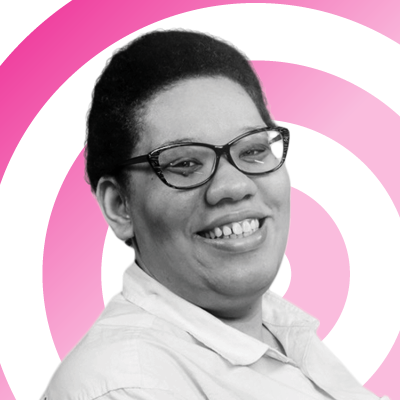 Named by the CTA as a CES 2023 Media Trailblazer, Allisa is a Computing Staff Writer who covers breaking news and rumors in the computing industry, as well as reviews, hands-on previews, featured articles, and the latest deals and trends. In her spare time you can find her chatting it up on her two podcasts, Megaten Marathon and Combo Chain, as well as playing any JRPGs she can get her hands on.