The best accounting software for small businesses in UK makes it simple and easy to manage your business finances.
This means staying on top of profit and loss, plus expense tracking, as well as having everything prepared ready for HMRC, especially for submissions via Making Tax Digital.
While having the right accounting software to suit your business needs is vital, it also requires some forethought in order to ensure you've picked the right one.
When it comes to selecting the best accounting software package it is possible to choose a specific accounting bundle, such as invoicing software or dedicated tax software. However, a better route to take if you're running a small business is to select an accounting software package that covers all bases.
The great thing about going down this route is that you'll be able to simplify your accounting and tax affairs by doing everything within one software bundle. The best accounting software lets you tackle tax, invoicing, timekeeping and frequently invoicing needs too, all without having to own more than one package.
Another benefit of picking the right accounting software is that it should also integrate with any e-commerce packages your business interacts with, and cover the management of expenses too.
Streamlining your business activities and being able to cover all bases, including managing your time more efficiently, is vital for running any type of successful operation, no matter what it might be. And the best accounting software lets you do just that.
We've listed the best small business software.
---
The best accounting software for small businesses in UK of 2023 in full:
Why you can trust TechRadar We spend hours testing every product or service we review, so you can be sure you're buying the best. Find out more about how we test.
QuickBooks is a very well known name for anyone who needs an accountancy or bookkeeping software solution. Owned by Intuit, the product portfolio is suitable for small through to large businesses and includes Turbotax, Mint and Proconnect. QuickBooks is also available in several different varieties, from desktop editions through to the hugely popular Online edition.
Depending on your requirements, you can choose from QuickBooks Online, QuickBooks Self-Employed, QuickBooks Online Advanced, QuickBooks Live Bookkeeping, QuickBooks Desktop for Mac, QuickBooks Desktop Pro, QuickBooks Premier and QuickBooks Enterprise. Better still, it is possible to create a custom package using the help of the QuickBooks team if you need a more bespoke option.
Due to the sheer expanse of QuickBooks-based products it's best to check out the website in order to get the latest update on pricing, versions available and also any deals that Intuit has on this vast range of accounting solutions.

Read our full QuickBooks review.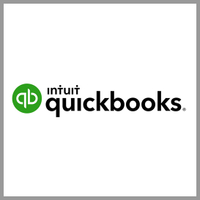 QuickBooks - Best accounting software for all SMB needs
QuickBooks has the muscle of Intuit behind it, a large software company that makes it one of the leading lights in the world of accountancy software. While there's cloud-based convenience there are also variations on the theme, depending on what kind of business accounting needs you have. Small and medium-sized businesses will find it comes bristling with lots of features with deals on pricing too. Buy now and save 75%.

Sage Accounting is another very familiar name in the world of accounting. It benefits from clear and no-nonsense pricing, with a choice of deals that offer decent value and provide all the features you need. You frequently get the benefit of free trial offers too.
Sign up for a Sage Accounting package and you'll get modules to make the job easier. These include being able to manage quotes, tackle invoices, handle and submit returns VAT online, smart bank feeds and reconciliation too. On top of that there is cash flow forecasting, detailed reporting, multiple currency support, project tracking and more, all available from your desktop or via a mobile app.
All this is nicely presented and, on the whole, very easy-to-use. If you run into issues, detailed web help and video tutorials are easily accessible, with the offer of free unlimited 24/7 telephone and email support helping make any recent adopter comfortable.
Sage also has numerous product options to choose from. However, more basic packages don't always include support for quotes, estimates or vendor bills and suchlike. Slimline packages might not feature cash flow forecasts either, but cheaper options are often more than enough for start-ups as well as small business use.

Read our full Sage Accounting review.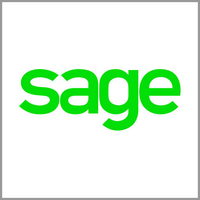 Sage - Best SMB accounting solution for multiple users
Sage offers a slick and simple to use accountancy package that will appeal to small businesses. The British company has been around for 40 years or so has evolved its software to suit the needs of a very diverse portfolio of customers. The great thing about its packages is the flexibility and multiple users can make use of its many and varied accounting tools too. Get 3 months free.

Xero has been evolving its range of small business accounting options lately and now has something for everyone. The great thing about Xero is its scalable appeal, so while its low-cost plan might work, there can be some limitations. Being restricted to sending a maximum of five invoices, entering five bills, or reconciling only 20 bank transactions, for example.
Nevertheless, if you can live with those restrictions there are some bonuses here. The service offers smart expense tracking and management, optionally on your mobile with Xero's excellent app for Android and iOS. There are dozens of configurable reports, simple budgeting, and no limits at all on additional users or the accountants you might want to access the data.
If the invoice, bank or billing issues are a problem then the Xero's more elaborate plan options might look like a better deal. You'll pay more money, but it adds flexibility, such as being able to issue as many invoices and enter as many bills as you like.
Xero delivers more than enough functionality for any type of small business. There's a handy "convert your QuickBooks files" service to help you get started, and it's undeniably easy to use.

Read our full Xero review.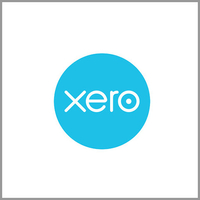 Xero - Best SMB accounting software for extra features
Xero has built up its cloud-accounting services substantially in recent years and how has an easy to use package that can be tailored to suit the needs of small business owners, accountants and bookkeepers alike. Central to its universal appeal is a simplistic dashboard design that lets multiple users makes use of its many and varied features and functions. The accountancy package is additional appealing thanks to several extra features that include expense and project tracking. Try Xero for free.

FreshBooks is a dependable and very popular cloud-based accounting service, which has been designed specifically for small business owners.
The accounting package lets you carry out invoicing, track expenses, monitor time, create business reports and there's even an option to take credit card payments.It's all wrapped up in a fuss-free interface aimed at non-accountants and is therefore easy to master.
Despite the basic feel, there is plenty of substance. You can bill in any currency, save time by setting up recurring invoices, allow customers to pay via credit card by checking a box, and even automatically bill their credit card to keep life simple for everyone.
Adding to the power tools, the system integrates with many other services, including PayPal, MailChimp, Basecamp, WordPress, Gusto, Zendesk and more.
FreshBooks offers plenty of versatility too. You're able to access and use the system from your desktop or by calling on the free iOS and Android apps. Better still, because it's a cloud-based system there's always the reassurance that your data is saved and secure.
The accountancy package frequently comes with deals and incentives, including the ability to try it out for free.
Read our full FreshBooks review.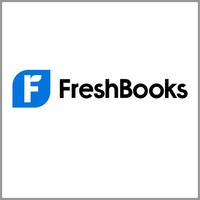 FreshBooks - Best all round accounting software for SMBs
FreshBooks comes packed with great features that allow you to get on top of all your cloud-based accounting and invoicing needs. Business owners will find it easy to use, even if you're short on accountancy or bookkeeping skills. With an intuitive interface and competitive pricing options this accountancy package can also be used from just about any location and via any kind of device. Now with 60% off for 6 months.

Crunch has all sorts of features that make it suitable for business users of all types. Better still, it's been created to guide those who need a little help along the way. Central to that is the ability to speak to real support staff, who can assist you in getting your accounting chores done.
That, and plenty of very capable accounting tools helps Crunch deliver the best of both worlds on the bookkeeping front. You'll get an introductory chat with an advisor, which helps you work out which package is right for you and that real person support continues throughout your subscription time.
Adding to the value is the web-based interface, which comes fully featured and proves to be simple and straightforward to navigate. Indeed, the usability factor within Crunch seems very good indeed, with even more complex areas enjoyable simple to pick through.
Top it all off with lots of support structure and Crunch is well worthy of investigation. There's a free option to get started with, and solid pricing once you move into the realms of paid-for services.
Read our full Crunch review.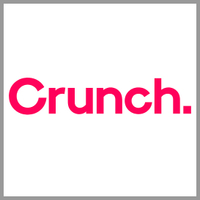 KashFlow has always been about keeping your accounts procedures as straightforward as possible. And, thanks to being a cloud-based software solution, it can be used from anywhere and at any time, just as long as you can get connected.
The service features a full suite of productivity tools, which are versatile too. These let you tackle everyday bookkeeping tasks, but can also be used to take on payroll and HR duties too.
The Starter package is aimed at sole traders, contractors and small businesses. You can send unlimited quotes and 10 invoices, along with reconciling 25 bank transactions. Although it's only a single user account it works with bank feeds, has a mobile app along with a customizable dashboard.
The Business edition is aimed at growing businesses and limited companies. This has the benefit of allowing unlimited quotes and invoices, plus you can reconcile unlimited bank transactions. It's multi-user and lets you manage and submit VAT returns online.
Finally, KashFlow offers a Business and Payroll package, which has all of the aforementioned features along with added payroll functionality. At the time of writing KashFlow also had more competitive pricing based on an Annual payment plan, rather than the monthly costings shown above. If you're happy to commit then that might offer savings.
Read our full KashFlow review.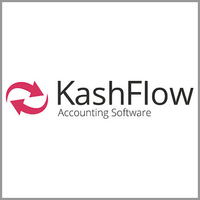 KashFlow - Best simplified online accounting option KashFlow is cloud-based accounting software that is brimming over with lots of features and functions, all designed to make life easier for the small business owner. One of the main benefits is its scalable range of packages. That means you can extend the reach of its features as and when your business needs them, which avoids spending cash on unwanted features. Try it now for free.


Zoho Books forms part of a much larger software portfolio based in India that offers all manner of solutions for anyone and everyone. Noted for its clean and simple cloud-based interface, Zoho Books makes a great cost-effective option if you're a freelancer, sole trader or someone running a small business.
While the desktop route is a solid one Zoho Books also has an impressive app presence and this makes it a good mobile bet too. The basic plan offers a limited number of contacts (as in the maximum amount of customers or vendors you can create transactions for), 2 users (as in yourself and your accountant) and 5 automated workflows.
The most popular package is Standard, which comes with up to 500 contacts, 3 users and 10 automated workflows. Professional, meanwhile, is a full bells-and-whistles experience that offers 500 contacts, 10 users and 10 automated workflows.
You'll find Zoho Books often runs deals and incentives. Zoho does offer additional add-ons too, which you can find out about from its website. There's a free 14-day trial available for good measure.
Read our Zoho Books review.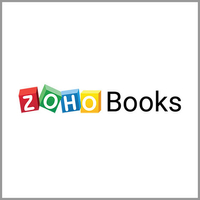 ZohoBooks - Best accounting software with an automated edge
ZohoBooks is just one of many different software packages available from this software publisher, which means they can be used separately or in tandem. That makes it a great choice if you're a small or medium-sized business owner who needs plenty of features and functions. Zoho Books is made even more appealing thanks to a high level of automated functionality. Start a free 14-day trial.

The UK-based FreeAgent, provides small business users and freelancers with a stack of practical accounting tools. You can test the water by trying it for free and once you're up and running amalgamate invoicing, expenses, VAT, payroll and tax returns into on package.
FreeAgent was started by people who've been in the same boat as other small business owners, so it's a great practical option. It's origins began in 2007 when three freelance developer/developers, frustrated with the "mess and stress of bookkeeping," put their expertise to use to tame the mountains of receipts and spreadsheets.
Therefore, you'll find that using FreeAgent should be very straightforward and there's additional appeal for dedicated professionals too, thanks to a dedicated accountants dashboard. FreeAgent offers a UK-based support structure, the flexibility of unlimited users and hosts live weekly webinars too. Simple payroll comes as part of the package too.
Read our full Freeagent review.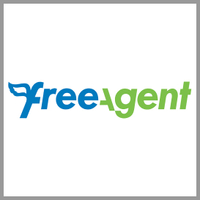 Freeagent - Best simplified online accounting option
For the UK, Freeagent has three different options to choose from. Limited Company costs £14.50 a month plus VAT for 6 months, then £29 per month plus VAT thereafter. The package allows you to file for self-assessment and covers dividend vouchers along with corporation tax forecasting. Next, Partnership/LLP is £12 per month, plus VAT, for 6 months and then £24 per month plus VAT after that. It includes profit share calculation. The Sole Trader package, meanwhile, is £9.50 per month plus VAT for 6 months and then £19 per month plus VAT and includes self-assessment filing. Get 50% off for the first 6 months.

Adminsoft Accounts is suitable for anyone who has a budget that is stretched to the max. That's because it's a software accounting package powered by advertising, which produces revenue and that makes it free to download and use. The software delivers a surprisingly thorough free accounting system too and you see can exactly where it's coming from in the clear terms and conditions.
There is a bit of a trade-off in that Adminsoft Accounts has a fairly workmanlike interface. Nevertheless, the package can handle invoicing and statements along with offering remittance advice, cover stock control, purchase orders, budgeting and some HR functions too. Although it's a UK program the default is pounds sterling but if you have overseas interests it works with other currencies too.
If you try Adminsoft Accounts and like it, but aren't so keen on the integrated advertising, it is possible to go for a paid-for version. The upgrade allows you to run the software without advertising. There's also an option to include AutoManager or Shop/Cafe Manager features too.
Read our full Adminsoft Accounts review.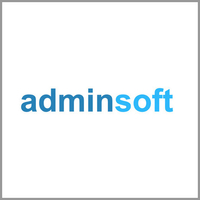 Adminsoft Accounts - Complete accounting for SMBs
Adminsoft Accounts will fit the bill if you need a small business accounting package that can also cover a raft of other common administration tasks. So, alongside bookkeeping you can tackle invoicing, budgeting and other SMB focused chores. The fact that the UK-based company has built in functionality that allows it to work with other currencies makes it popular in a variety of territories.
---
Best accounting software for small businesses in UK: how did we choose?
Choosing our selection of the best accounting software has involved trying out each of the packages featured here over a period of time. Our real world testing scenarios include checking how accounts software performs generally, along with scrutinising all of the features and functions.
Best accounting software aimed at SMB users needs to be straightforward and efficient to use too, because not everyone has experience of accounting. Therefore, simplicity and value for money are two major factors we also look out for.
Similarly, the best accounting software also has to be flexible and adaptable in order to suit the needs of business users as well as featuring compatibility with other software, apps and cloud-based backup tools.
Bookkeeping vs Accounting, what's the difference?
If you're in business, or even if you just want to keep on top of your financial affairs, it's likely you'll encounter both bookkeeping and accounting. However, they are slightly different in that bookkeeping is the process of keeping tabs on daily financial transactions and recording them.
Accounting, on the other hand, is the process of compiling all of that information prior to filing tax returns. In both cases, you can make either task much easier by enlisting the help of bookkeeping and account software. Most packages now let you carry out both jobs and all within the framework of one interface.
The other bonus with using software to manage your books and submit accounts for taxation purposes is that the package will invariably come complete with tools for making the job that much easier. In many cases you'll simply need to add in your figures, collated from things like bank statements and receipts.
Thankfully that job is made much easier than it used to be because much of the information you need to record is captured digitally. Most bookkeeping and accounting software will allow you to import a lot of this digital data into your chosen program, meaning much less work is needed to stay on top of both your books and your accounts.