Sorry, but Nothing's cheap CMF earbuds are everything Carl Pei said he wouldn't do
Color, Materials, Form… aren't these the antithesis of Nothing?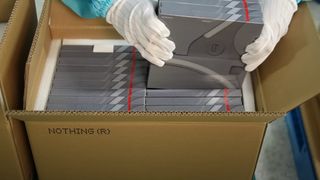 (Image credit: Nothing )
You've likely heard the news: Nothing, the 2021 tech startup from former OnePlus CEO Carl Pei (and most recently, creator of the Nothing Ear 2 earbuds and Nothing Phone 2) has announced a new sub-brand, CMF by Nothing.
In Nothing's Community Update for the second quarter of 2023 (linked below; skip to 8:47 if you're unconcerned about Pei's fear of rollercoasters and just want his segment), Pei asks, "You know how Nothing's vision is about making tech fun again?"
Well yes I do. I just I didn't think that by "fun", you meant cheaper earbuds. I'm not sure that knowing you can't afford the best a brand can offer – and perhaps that you should consider yourself lucky its kind CEO is offering something lowlier – is fun. But that's not my main issue.
See, for me, fun was covering the May 2021 announcement (for TR's sister publication, What Hi-Fi?) about an intriguing and highly mysterious new Nothing outfit, which was about to launch something big in the world of earbuds. And it was all to be headed by a genius; a gutsy man who simply upped and walked away from OnePlus after seven years!
What made it all so exciting? The tantalizing bits of information drip-fed on Nothing's website at the time. Through these nuggets of what I now have to conclude was just slick marketing, Nothing said its raison d'etre was "A journey towards nothing... Our mission is to remove barriers between people and technology to create a seamless digital future that looks, lives, and feels like nothing."
Hurrah! So actual nothingness – aka the first consumer headphones not to adopt a tangible, physical form, yes?
And even though Nothing explained its initial effort would "fall short" – "For those hoping for a disappearing act overnight, Ear 1 falls short… the greatest visions are not realized with the flip of a switch, but instead through countless small successes. Ear 1 is just the start" – the company certainly didn't lead me to believe that my initial assumption was wrong, did it?
And there was more: "Everything that is Ear 1 is there with purpose. Everything you see and everything you don't see. Even the name. Mirroring the product's stripped-down aesthetic, the name Ear 1 echoes our raw ambition – to let things be what they are."
Yet now here we are in August 2023, with two Android phones, three sets of earbuds (one in a novel stick-like case that was paraded down the catwalk at London Fashion Week; two that make significant use of transparent plastics) a design-conscious partnership with Teenage Engineering – see this cute cut-your-own-vinyl record player for reference – and now, a more affordable offshoot brand.
It's hardly shaking up the tech industry is it?
I'm not mad, I just expected more from Nothing
I'm sorry, but I want more from my visionary CEOs who basically promised me they'd do away with the physical format. I need something other than "fun" affordable earbuds in response to user feedback.
Yes, I accept that the move likely comes as a result of customer dismay regarding Nothing's inconsistent pricing strategy. But still, I cannot applaud it. Remember when Carl Pei took to Twitter last October to announce that the Nothing Ear (1) would be getting a price hike to $149 "due to an increase in costs", while the Nothing Ear Stick slotted into its place at $99? That.
It just all feels like a strong pivot away from the quest for nothing. How clearly I remember the early Ear 1 marketing, with tiny lady bugs atop the product, as if to reassure us that shrinking things right down to near-nothing was the only course of action worth pursuing.
And yet, CMF is a known abbreviation in the industrial design space typically referring to "color, materials, finish". These, of course, are all essential components of a physical, tangible object. As such, CMF by Nothing is the very antithesis of Nothing. And for me, that is kind of disappointing.
I've said it before and I'll say it again: give me the wild, outlandish, cutting-edge ideas in portable audio! Give me the mind-blowing headphones, the actually-very-cool "eargasm" cans, the first ever wi-fi lossless headphones from a brand you've never heard of. Give me – and the consumer – anything other than design-conscious-but-cheap.
I'm not saying I've no love in my heart for the best budget wireless earbuds; I'm saying I had greater expectations when it came to a company fronted by Carl Pei. I had hoped that aesthetics, colors and materials would not dominate Nothing's future, but rather, the whittling down of them would. I really believed Nothing would "remove barriers between people and technology to create a seamless digital future that looks, lives, and feels like nothing".
I wanted more; I wanted Nothing.
Sign up for Black Friday email alerts!
Get the hottest deals available in your inbox plus news, reviews, opinion, analysis and more from the TechRadar team.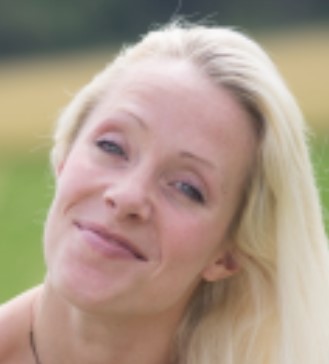 Senior Audio Staff Writer
Becky is a senior staff writer at TechRadar (which she has been assured refers to expertise rather than age) focusing on all things audio. Before joining the team, she spent three years at What Hi-Fi? testing and reviewing everything from wallet-friendly wireless earbuds to huge high-end sound systems. Prior to gaining her MA in Journalism in 2018, Becky freelanced as an arts critic alongside a 22-year career as a professional dancer and aerialist – any love of dance starts with a love of music. Becky has previously contributed to Stuff, FourFourTwo and The Stage. When not writing, she can still be found throwing shapes in a dance studio, these days with varying degrees of success.