Need a robust hard drive for fieldwork? The best rugged hard drives (and more frequently now, rugged solid state drives) might just be what you need. These rugged external file storage solutions feature some level of water resistance, drop-proofing and dust-proofing so they'll easily survive spills, dust, and the not-your-everyday knocks and bumps.
Many even feature military- or aircraft-grade protection (IP68, MIL-STD-810G) that's enough to survive inclement weather and hard drops.
Such levels of build and construction make the best rugged hard drives the most ideal storage solutions for when you're out on the field. They'll be able to withstand just about anything, including high and low temperatures as well as being submerged in liquids.
Whether you're a scientist working in difficult or dangerous environments, an extreme sports pro, or an outdoors photographer or videographer, only these can protect your important files from accidents and the harsh elements.
Ensure that your important files will survive in the harshest of environments with one of the best rugged hard drives. These can withstand high temperatures, liquid spills and knocks and drops, all while keeping your important information safe and secure.
We've also featured: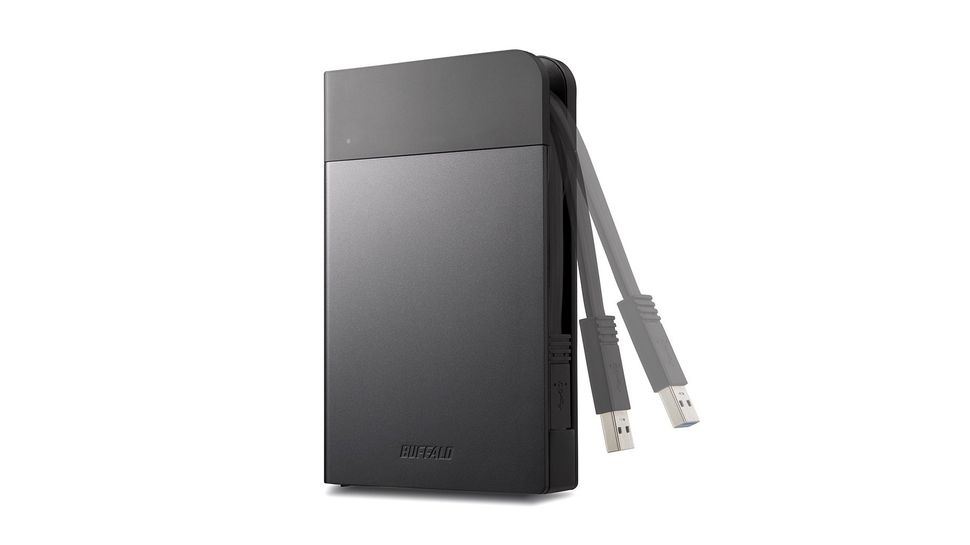 (opens in new tab)
The Buffalo MiniStation Extreme NFC (opens in new tab) is very flexible, and comes with a rugged case that's dust and water resistant, along with a built-in USB 3.0 cable. It's actually our top choice in our best external hard drive list as well.
Not only is your data kept protected from knocks and drops with the rugged shell, but it's also got 256-bit AES security features and NFC (Near Field Communication) features as well.
Essentially it allows you to unlock the drive to get to your files quickly and easily by tapping the supplied NFC card onto the drive's body. Pretty neat!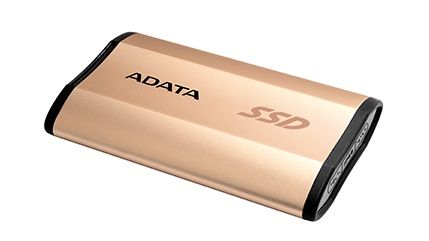 (opens in new tab)
The Adata SE730 (opens in new tab) makes our list of the best rugged hard drives thanks to its clever casing that uses a concealed port to ensure it's water-resistant, so splashes and even very quick drops into water won't faze this drive. It has an IP68 rating, so it's also dust-proof, and it has been drop tested to check that it complies with MIL-STD-810 military standards. It features a solid state drive, so it's nice and quick as well as rugged.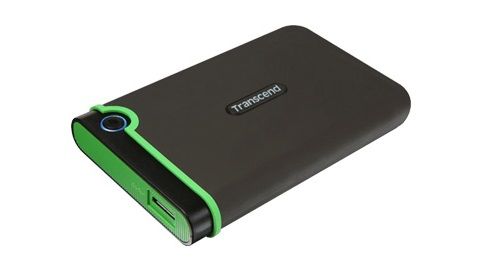 (opens in new tab)
The Transcend StoreJet 25M3 (opens in new tab) is encased in three layers including a shock absorbing silicone shell, and reinforced outer case. It has also been drop-tested to US Military standards, and it shows. This is a seriously sturdy hard drive that can take most knocks and drops - ideal if you often take your external hard drive travelling with you. It also comes with plenty of additional features, such as a one touch Auto-Backup button, and a quick reconnect button to make sure there's no issues when you unplug it.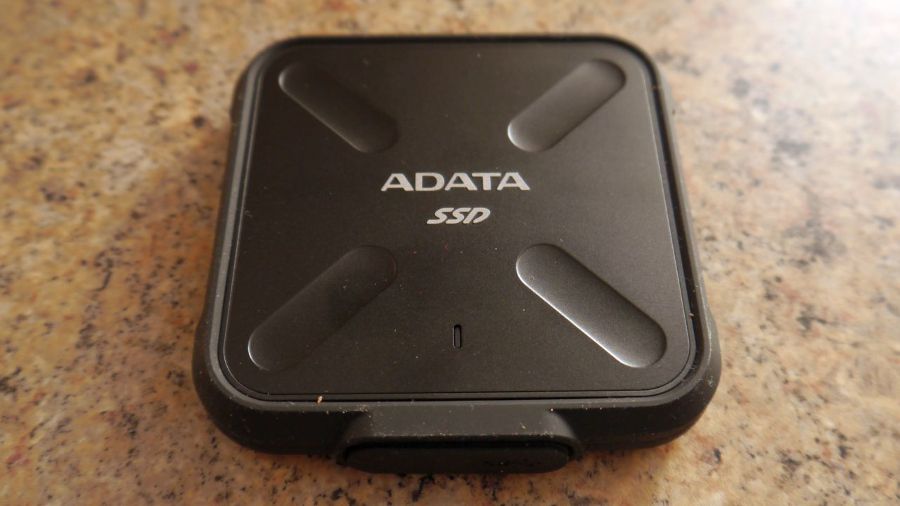 (opens in new tab)
The Adata SD700 (opens in new tab) will suit those looking for a rugged storage device that can provide ample capacity without costing too much. It performs superbly well and remains the only SSD we've seen that is IP68 rated.
Thanks to the solid state drive that resides in this external hard drive, it's a lot faster than external drives that use traditional spinning hard drives - so you're getting great transfer speeds as well as rugged protection.
It also comes in capacities up to 1TB, so you don't have to worry about missing out on storage space just because it uses an SSD - this drive really does hit all the right notes.
Read the full review: Adata SD700 (opens in new tab)
(opens in new tab)
The Samsung T7 Shield external SSD is the third in the T7 series, the two others being a plain vanilla and one equipped with a fingerprint sensor. There's no real innovation when it comes to performance as this is still a USB 3.2 Gen2 (not the newer Gen2x2). We've got entrenched views on the viability of that data transfer protocol but would still want to see a Thunderbolt 4-class storage device unveiled in 2022 (which may or may not be the Samsung T8). While you get the peace of mind associated with a brand like Samsung, you're also paying a significant premium for it compared to say, the lesser known Adata SE800.
Read the full review: Samsung T7 Shield (opens in new tab)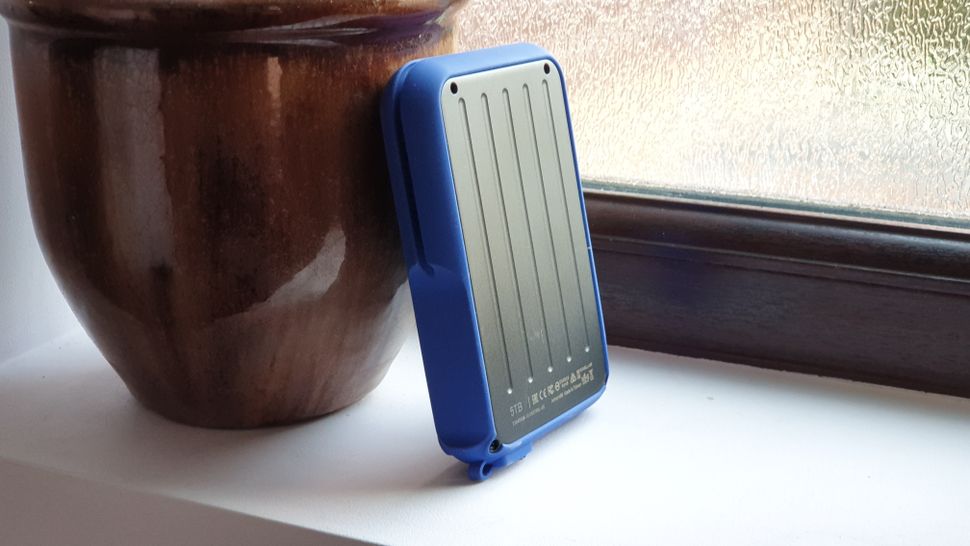 (opens in new tab)
The Silicon Power A66 5TB portable rugged hard drive brings together nicely three important attributes in anyone's quest for storage perfection: It is big - in terms of sheer capacity, it is relatively inexpensive compared to other rivals (like the Sandisk Professional G-Drive ArmorATD (opens in new tab)) and will protect your data better than most external hard drives as long as you don't intend to immerse it in water (it is only IPX4 rated).
The A66 doesn't come with any bundled software and the cable it comes with is a special one (Type-A both ways which makes replacing it problematic). In real world tests, it performs in line with the rest of the HDD-based competition; expect to spend far more on an rugged SSD if you want something speedier, more resilient, smaller and which can be used with a mobile device.
Read the full review: Silicon Power Armor A66 (opens in new tab)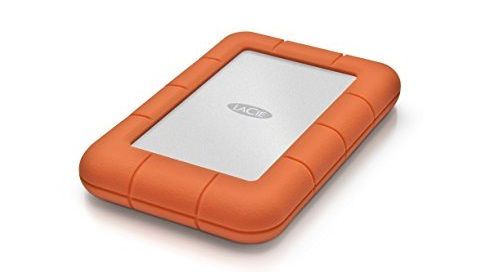 (opens in new tab)
If you want something small, but still extremely durable, then the LaCie Rugged Mini (opens in new tab) might be the best rugged hard drive for you. LaCie is an extremely trusted brand when it comes to external hard drives, and its expertise shines through with this device. It's not an SSD, but it still performs extremely well when it comes to raw transfer speeds, and its small size means it's easy to carry around. But, its diminutive stature also means it's not the most durable drive on this list, but for everyday usage, this is one of the best rugged hard drives you can buy today.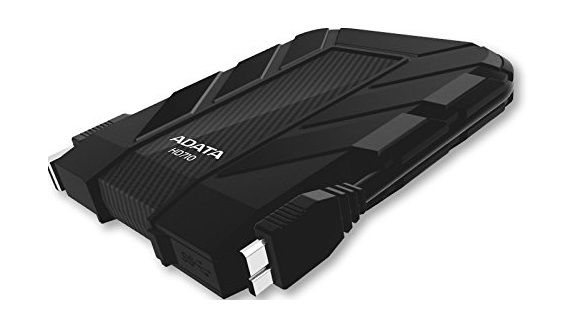 (opens in new tab)
The Adata HD710 (opens in new tab) is certainly an eye catching rugged hard drive, and it's also one of the best, thanks to a durable case made of a unique silicone material that includes military-grade shock resistance that's also waterproof and dustproof. It can withstand being submerged in up to 1.5 meters of water for up to 60 minutes, and with a 1TB capacity, it also offers plenty of storage space.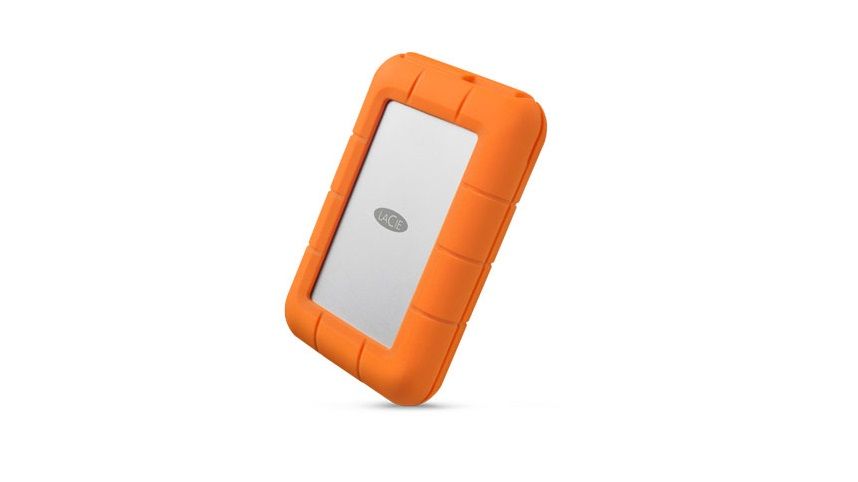 (opens in new tab)
If you need to protect a huge amount of data, with incredibly fast data transfer speeds, then the Lacie Rugged RAID (opens in new tab) is the best rugged hard drive for you. With two hard drives set up in RAID 0 configuration, this drive is capable of an impressive 240MB/s speed. You can also use it in RAID 1, which mirrors your data give essentially gives you a built-in backup in case one drive gets damaged. It's also built to last with a case that's water, dust and drop protected.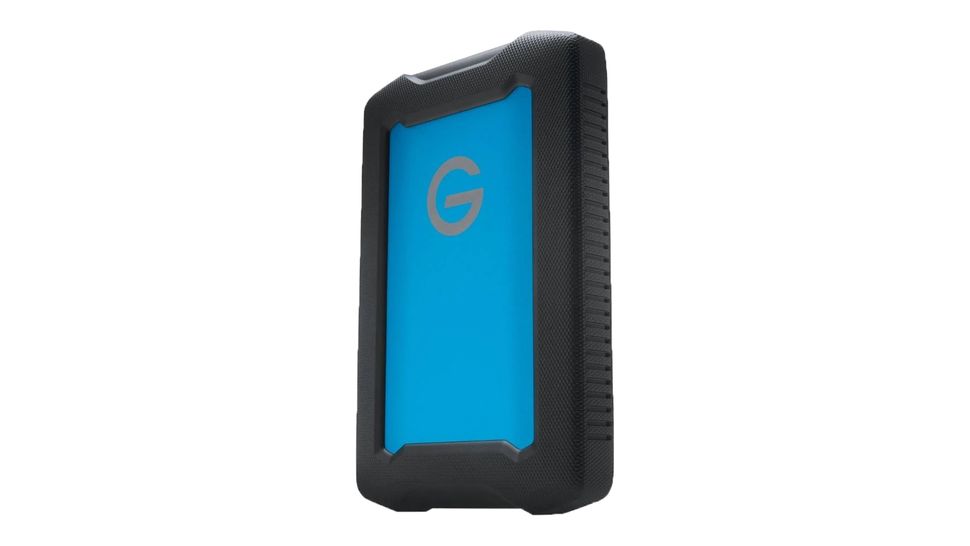 Western Digital's G-Technology brand is no stranger to ensuring that your data is kept safe, and G-Technology ArmorATD does so by offering several layers of physical protection. Among the best rugged hard drives out there, it comes with three layers of shock resistance, crush resistance for up to 1000lbs weight, and rain and dust resistance, making it the best companion for anyone who's always out battling the elements.
---
Why are SSD so expensive?
Anthony Spence, Marketing Specialist at Silicon Power (opens in new tab), answers this question
Solid state drives are still expensive because they are costly to produce and have to compete with other components for production lines. One way of reducing cost has been to increase the number of bits per cell.
This is a surefire way to reduce costs and increase capacity but it has considerably negative effects on performance, reliability and endurance, the latter being super important if you want to use your drives for Chia farming or as NAS drives.
Each additional bit makes it more time consuming to read and write from a cell, voltage needs also grow and so does power consumption. With higher voltage comes higher temperatures, which facilitate a phenomenon called electron leakage and might lead to data corruption.
Furthermore, every bit added to the cells increases the need for comprehensive error correction technologies. These solutions contribute to the maintenance of good data integrity, however they do so at the cost of higher latency and lower random performance (usually measured in IOPS).
Despite the drawbacks mentioned, the sizable reductions in terms of costs and an ever growing storage capacity make up for a fair trade off. Nowadays, most consumers can gain access to the blazing fast speeds of SSDs at very low price points, with in some cases prices starting from well under $100 for nearly 1TB (e.g. the Silicon Power PC60).
It is important to remember that NAND cells aren't the only element that has an effect on flash performance, things like the interface being used, over-provisioning (dedicating a portion of the available storage to the controller), SLC caching, controller, inclusion of DRAM, among others also play an important role.
As most purchases, in the end it all boils down the consumer and its specific needs. Just as QLC wouldn't make the cut for a 5G provider looking for storage options for their base stations, SLC solutions would be overkill for the average consumer.