For any iPhone users conscious about their privacy and security online, and who are looking to further optimize their Apple smartphone, a VPN is the key. In fact, the best VPN will be able to secure your internet connection and encrypt your data when you browse the web, while also allowing you to access blocked websites.
However, while there are hundreds of iPhone VPN apps available on the App Store many of which are free, it's important to err on the side of caution as free services can often come with their own set of risks and limitations. We explain why below.
Free iPhone VPN apps: what are they?
If you want quality goods, like anything in life, it comes at a cost. That said, a free VPN has its advantages, especially for users who are new to the software and want to try one out. Free providers do come with their limitations, though, on things like data allowance, reductions on speeds, and certain features being kept behind a paywall.
One of the best is Hotspot Shield's free version (opens in new tab), which can be downloaded by iOS users and provides you with 500MB of data to use every day (so around 15GB per month). It's also easy to use, security-focused and gives you access to most of the premium features at the compromise of ads.
The free version of Proton VPN (opens in new tab) even gives you unlimited data to use, something pretty unprecedented for a non-premium service, though unblocking streaming services is only available for paying customers.
So there are definitely plenty of great free VPNs available for the iPhone.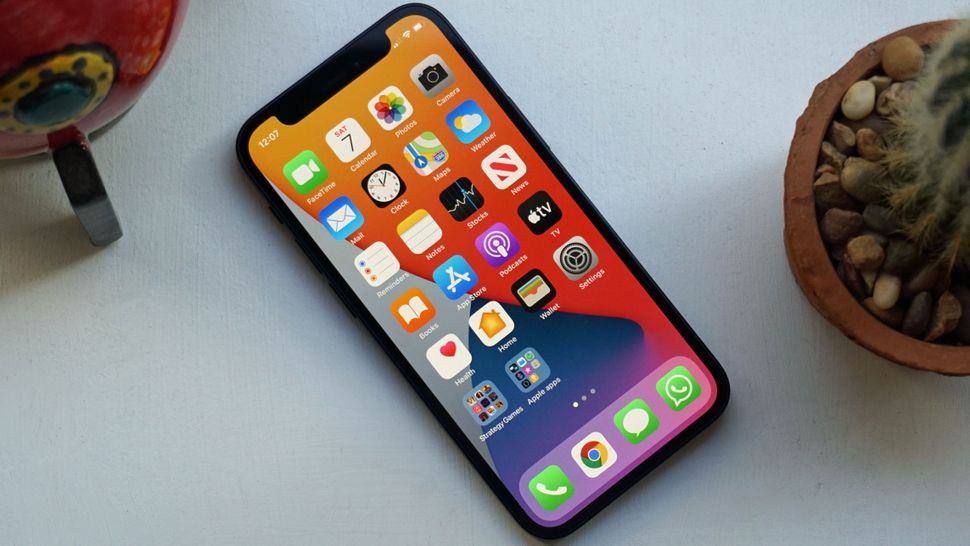 The downside to iPhone VPNs you can download for free
But while some free iPhone apps offer great value and are perfect for non-intensive use, there are many factors that could pose real risks.
Research from Top10VPN (opens in new tab) shows that 86% of free VPN apps for Android and iOS have unacceptable privacy policies, which includes sharing and tracking user activity, having no policies at all and policies lacking VPN terms.
The same report also found that 64% of apps didn't have a dedicated website, 52% of customer support emails were personal and 83% of customer support requests were completely ignored.
What's ironic is that mobile VPN apps are supposed to be all about improving security for users, although it's been shown that they can do more harm than good from a security perspective. Many free services don't offer significant levels of encryption, sell your data to third-party organisations, use dodgy servers and are filled with adverts that contain malware.
So...should I download a free iPhone VPN?
Some free services are genuine and represent great value as a stepping stone towards upgrading to a full fat, feature-packed version. But doing your research is important if you're to avoid using a service that puts you at risk.
You pay for what you get. So if you want unlimited data, seamless performance, a wide range of locations, great security and the ability to secure more than one device, premium is the way to go with our selection of recommended iPhone VPN apps.