Razer Wolverine V2 Pro vs Scuf Reflex Pro: which high-end pad comes out on top?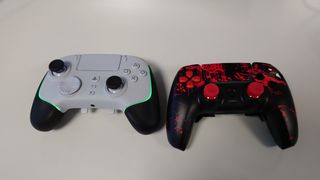 (Image credit: Future)
If you're considering a PS5 Pro controller in 2023, the Razer Wolverine V2 Pro and Scuf Reflex Pro are two of the biggest contenders. I've been using both controllers extensively and put them both head-to-head to see which one is right for you.
Now, not all PS5 Pro controllers are created equally, of course. That's because the Razer Wolverine V2 Pro and the Scuf Reflex Pro take two different approaches to be considered the best high-end DualSense alternative. The former is a ground-up reimagining of the PS5's gamepad, and the latter is a heavily modified version of Sony's stock remote.
Each of these PS5 controllers is well-equipped to take you through some of the best PS5 games. However, neither of these gamepads are aimed at the everyday gamer. If you consider yourself a hardcore gamer, then either of these upmarket models could be for you.
The Razer Wolverine V2 Pro is the first PS5 controller made by the boutique hardware brand. It's the first Wolverine controller to go fully wireless, and strips out the haptic feedback and the adaptive triggers for a concentrated experience. It's deliberately lightweight and no-frills on purpose, so if you're after the competitive edge, you may find it here.
For
Microswitch face buttons
Excellent D-pad
Decent battery life
Against
Lacks DualSense features
Doesn't feel premium
High price tag
The Scuf Reflex Pro is the mid-range offering from the Reflex line of custom-tuned controllers. Armed with a sleek, high-performance grip, remappable rear paddles, and a vast amount of customization, this is the controller for you. You're paying a high price tag to get an enhanced DualSense controller.
For
Unparalleled customization
Rear paddles work well
Feels great in the hand
Against
Poor battery life
Expensive
Razer Wolverine V2 Pro vs Scuf Reflex Pro
The Scuf Reflex Pro is the older of the two PS5 controllers, launching in December 2021. The Pro variant retails for $219.99 / £219.99 (roughly AU$315) and is now available worldwide. The main difference between this version and the standard Reflex model is the textured grip, which sells $20 / £20 / AU$28 cheaper.
Now, that's very much the starting point for the Scuf Reflex Pro, as you could pay more depending on how you customize it. Specific color schemes and designs can increase the asking price, especially if you want to add things. In contrast, the Razer Wolverine V2 Pro comes in the PlayStation white color scheme and is now available in the US, the UK, and Australia for $249.99 / £249.99 / $AU339.95. A black variant is coming later in January to all regions.
Razer Wolverine V2 Pro vs Scuf Reflex Pro: Design and Features
The Razer Wolverine V2 Pro is a bigger and wider controller than the standard DualSense. You'll immediately notice the wildly different D-pad, which is entirely mechanical and features an eight-way gate for tactile inputs. This extends to the face buttons, too. Low-actuation microswitch buttons, bumpers, and a lightweight feel are in play for a gamepad entirely geared around a particular niche type of gamer. You've also got stick placement much more at home with the best Xbox controllers than the typical in-line PlayStation setup.
To achieve a lighter feel, the Razer Wolverine V2 Pro lacks key DualSense features, such as haptic feedback (vibration) and adaptive triggers. In their stead, you've got trigger stops which can give you an instant click or the full-pull. I found that these hairline trigger stops didn't feel particularly great, and the full-force of the triggers lacked the same weight and premium feel of the DualSense's, but the option is appreciated.
I'll make things easy for you regarding the Scuf Reflex Pro's overall design with one question. Do you like the DualSense controller? If the answer is 'Yes,' then you'll enjoy the boutique brand's innovations here because it's essentially just a modified version of Sony's regular gamepad. The critical difference is in the customization. Everything from the buttons to the triggers, sticks, faceplate, bumpers and more can be styled however you want.
The Razer Wolverine V2 Pro and the Scuf Reflex Pro have in common the remappable paddles on the rear of each controller. This means you can map functions such as face buttons to these back buttons, making for easy access when gaming competitively. I found they both worked as intended but with different approaches. The V2 Pro is tailored with a dedicated Razer controller smartphone app for iPhone and Android, with the Reflex Pro having a dedicated on-the-fly profile button for fast mapping as you go.
Where Razer's PS5 controller pulls ahead significantly is in its battery life. You can expect anywhere from 10 to 28 hours of use, depending on if you enable or disable the Chroma RGB. By comparison, the Scuf Reflex Pro lasts around four to eight hours, depending on your usage, because it's a DualSense controller at heart. If you hoped spending four times the cost of a DualSense on the Reflex Pro would fix the gamepad's major fundamental flaw, then prepare to be disappointed.
Should I buy the Razer Wolverine V2 Pro or the Scuf Reflex Pro?
It all comes down to preference and the kinds of titles you play. If you enjoy a range of PS5 games, you may be better suited to the Scuf Reflex Pro, as you're not losing haptic feedback and adaptive triggers. Should the upcoming Street Fighter 6 be in your sights, then the more responsive microswitch D-pad of the Wolverine V2 Pro is going to be superior. The same can be said for FPS games on PS5, as the instant triggers could help shave a few milliseconds off your response time in Call of Duty: Modern Warfare 2 or Overwatch 2.
If you enjoy the feel of the DualSense controller but want your own custom-shop version with a nice grip and decent remappable paddles, then the Scuf Reflex Pro is the pad for you. In contrast, should a lighter and more focused controller with asymmetric sticks and a better battery life be a priority, then you will want to go with the Razer Wolverine V2 Pro.
Get daily insight, inspiration and deals in your inbox
Get the hottest deals available in your inbox plus news, reviews, opinion, analysis and more from the TechRadar team.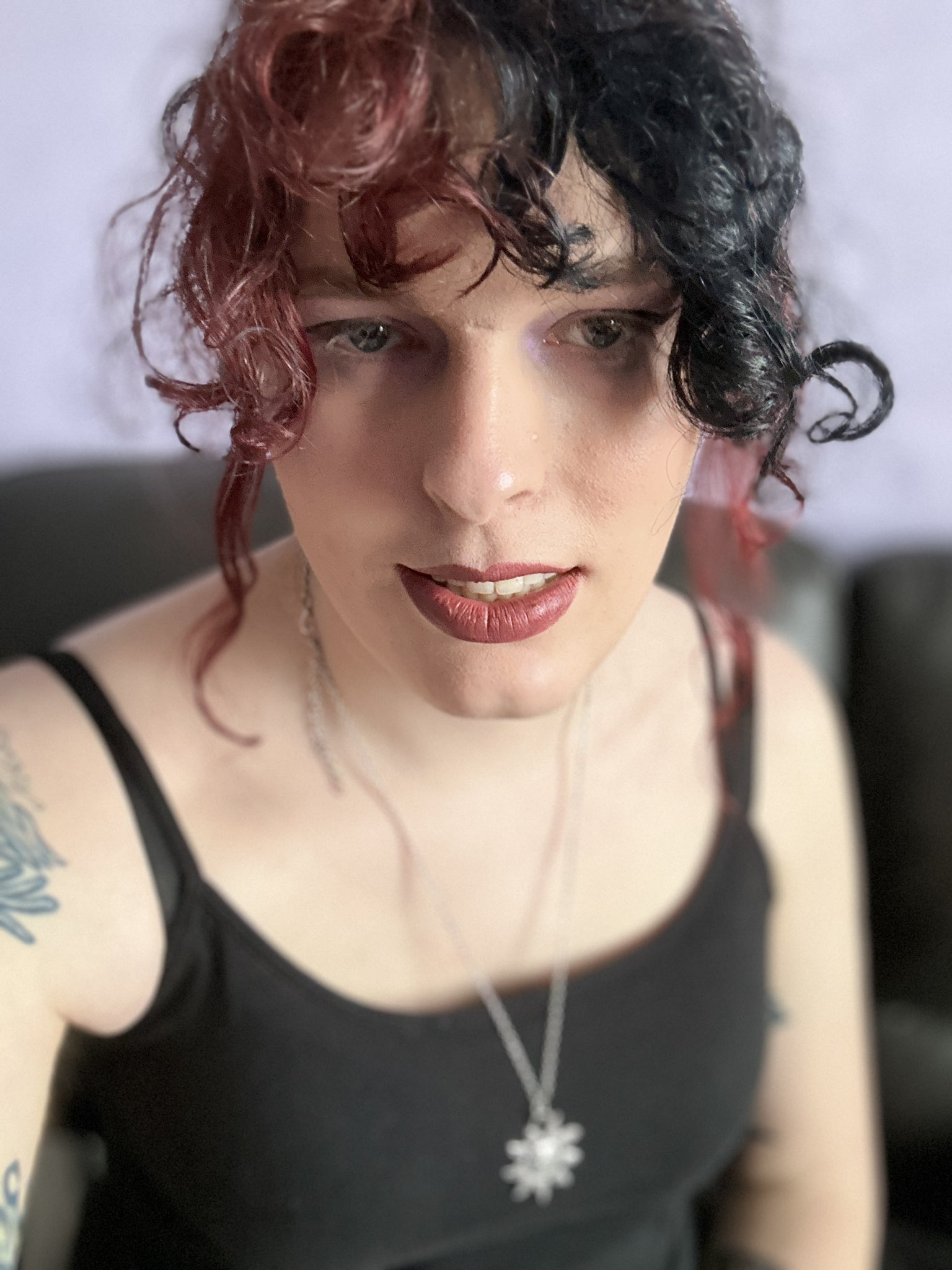 Aleksha McLoughlin is the Hardware Editor for TechRadar Gaming and oversees all hardware coverage for the site. She looks after buying guides, writes hardware reviews, news, and features as well as manages the hardware team. Before joining TRG she was the Hardware Editor for sister publication GamesRadar+ and she has also been PC Guide's Hardware Specialist. She has also contributed hardware content to the likes of Trusted Reviews, The Metro, Expert Reviews, and Android Central. When she isn't working, you'll often find her in mosh pits at metal gigs and festivals or listening to whatever new black and death metal has debuted that week.