Tecno Megabook T1: Two minute review
Tecno Megabook T1 Specs
Here is the Tecno Megabook T1 configuration sent to TechRadar for review:
CPU: Intel Core i7-1195G7
Graphics: Intel Iris Xe Graphics G7 96EU
RAM: 16GB DDR4 RAM
Display: 15.6 Inch IPS FHD 350nits, sRGB 100%
Storage: M.2 2280 1TB NVMe SSD
Ports: 1x USB 3.1 Gen 2 Type-A, 2x USB 3.0 Type-A, 1x USB 3.2 Gen 2 Type-C (10Mbit), 1x USB 3.2 Type-C (for charging), 1x HDMI 1.4, 1x universal audio jack, MicroSD card reader
Connectivity: Dual-Band WiFi 6, Bluetooth 5.1
Battery: 70Wh/11.4V
Size: 132.9 x 156.1 x 71.8 mm (W x D x H)
Weight: 1.48kg
OS installed: Licensed Windows 11 Home.
Accessories: 65W charger, Type-C cable, user manual
Colours: Moonshine Silver / Rome Mint / Galaxy Silver / Monet Violet / Space Grey / Champagne Gold / Denim Blue
While they occasionally surprise us, many laptop brands make much the same thing that they did a decade ago, but with fresher stickers attached.
What's inside these machines is dictated by AMD or Intel, and selling specifically to the corporate market becomes a pricing exercise largely.
Tecno isn't one of these familiar brands, and therefore it isn't playing by those agreed-on-a-golf-course rules. Therefore, it doesn't fit the typical specifications and pricing that Dell, Lenovo, Acer and other brands often deliver.
Available with either a Core-i5 or Core-i7 Intel 11th Gen processor, the T1 is based on relatively recent hardware that was first made available in Q2 of 2021.
Our review machine came with the excellent Core i7-1195G7 CPU, 16GB of DDR4 RAM and 512GB of NVMe storage. Those that go with the Intel Core i5-1155G7 version will find that it typically comes with 8GB of RAM but the same SSD capacity.
The pleasing inner surface and outer lid are both essentially plastic but with a thin metal skin that is nice to touch and relatively easy to clean. However, this isn't a laptop for someone not prepared to take care of it, and it badly needs a cushioned case.
The success or failure of these types of designs is often down to the display, and Techno provided a good 15.6-inches 1920 x 1080 panel rated with a high brightness of 350 nits that gives good colour representation. Not being a touch screen allows for skinny borders along the sides and a wider top border that includes a 2MP webcam.
At 36cm wide, there is also sufficient space for a full-sized keyboard with a numeric pad along with an ample touchpad. This makes the transition from a desktop system less challenging, and the performance of this system with its Iris Xe graphics is comparable with many 10th Gen desktop processors, if not better in some respects.
Often a weakness in thin Ultrabook designs, the T1 also has a good and varied selection of ports on the left and ride sides. These include plenty of USB in both forms, HDMI out, an audio jack and a MicroSD card slot.
The only minor complaint is that the USB-C port used for charging is exclusively for that purpose and won't take an external drive or phone of that connector type.
And, to top out what is a generally good specification, Techno gave the T1 a 70Wh battery, allowing it to make it through a working day without demanding mains power for lunch. Techno quotes 17.5 hours, but depending on what you are doing, your mileage may vary.
The issue with this machine isn't quality or design, its availability. At the time of writing, the T1 can only be bought in the Philippines, and it seems only the Core i5 variant for around $550.
Tecno Megabook T1: Price and availability
How much does it cost? From $550
When is it out? It is available now, in the Philippines
Where can you get it? On the website Lazada.com.ph/

(opens in new tab)
This machine was launched in September 2022 initially in the Philippines, which at this time appears to be the only place it can be sourced. The makers, Tecno, intend to bring it to the EU soon. But the exact dates when that will happen are currently unclear.
We also don't have a price for the Core-i7 version reviewed here, although we'd expect that it would be roughly $700-850 based on the $550 price of the Core-i5 version with 8GB of RAM.
The value-for-money aspect of the T1 is strong, or it would be if you could more easily buy it.
Tecno Megabook T1: Design
Thin and elegant
Great keyboard size
NVMe can be upgraded
Since Apple created the MacBook Pro, every laptop maker has fallen over themselves to make an Ultrabook design thinner than all those that came before.
The trick, and one that Tecno engineers mastered quickly, is to make it thin yet strong enough to be useable and not excessively heavy.
Where it immediately scored high from this reviewer was in the user experience when opening the machine to use for the first time. The keyboard is very large, with easy-to-differentiate keys, and the power button, doubling as a fingerprint reader, is located in the corner where it is easy to reach.
The touchpad is large and easy to navigate and uses the flexible front edge method to emulate mouse buttons. Users that have had a previous laptop shouldn't have any issues getting to grips with the T1, as almost everything is where you would expect.
The 1080p screen is big and bright while avoiding viewing angle issues. It's connected via a hinge that almost translates through 180 degrees, allowing the T1 to be made entirely flat. Not sure if that is something useful, but it can do it.
Where some makers seem to think that every port added is some sort of design failure on their part, Tecno gave the T1 a good suite of ports that are located on the sides.
These include USB-A, USB-C and HDMI, along with a 3.5mm audio jack and a MicroSD card slot reader. There is no Ethernet, but fitting one in a machine this thin would be problematic, if not impossible.
Charging is via USB-C, and a 65W charger is provided in the box for this purpose.
Having reviewed many Lenovo and Toshiba laptops recently, it was shocking to discover that the underside of the T1 didn't have any sticker to dissuade us from going inside.
The undertray is a lovely design with an extensive grill that is located over where the warmer parts of a running system are, and removing it requires the removal of nine Torx T6 screws and the spudgering of some edge clips.
Once inside, this is a very compact design where almost all the space is occupied with something useful, with the 70Wh battery dominating the rest of the system.
While it appears that the RAM is soldered, making it effectively impossible to upgrade, the M.2 NVMe drive is a standard 2280 variety and easy to remove and replace.
Tecno Megabook T1: Features
Good Platform
Odd USB choice
Fingerprint security
The 11th Gen Intel Core i7-1195G7 is an effective processor and the top of its Tiger Lake U3 series that also includes the 1185G7 and 1165G7 options.
Its four cores can throttle between 1.3GHz and 2.0GHz, and a single core can be boosted to 5GHz until thermal throttling becomes necessary.
Maximum power consumption is 28W, but it can use as little as 12W.
Depending on what tasks you have, the four cores and eight threads aren't likely to be overmatched by typical Office software tasks. The Iris Xe GPU is a significant improvement over the Graphics HD GPU that Intel plied for so many years.
Overall, unless you intend to game, run CAD applications or 3D modelling and animation, this platform is more than adequate, providing a smooth and responsive user experience.
One curious aspect is the ports on the T1 is that the USB-C ports aren't all interchangeable. What we mean here is that the one port allocated for charging is exclusive to that task and does no other. Why do this?
To confuse matters further, plugging the PSU into the data-capable USB-C port alongside the charging one also powers the laptop. Therefore, the USB-C system is designed for data and charging, other than the one port designated as charging only.
That's very helpful because it allows this laptop to use a USB docking station and be externally connected to services while being charged.
From a security viewpoint, the only biometric option is the fingerprint reader, as the webcam isn't Windows Hello capable. We need to mention that the privacy mechanism for this camera is a software-only option, leaving those with privacy concerns to deploy the electrical tape.
At this price, the cost savings on the camera were to be expected.
Tecno Megabook T1: Performance
Decent overall performance
Mediocre Intel 670p write speeds
Benchmarks
Here's how the Tecno Megabook T1 scored in our suite of benchmark tests:
3DMark Wild Life: 10994; Fire Strike: 3819; Time Spy: 1466;
Cinebench R23 CPU pts: 1428 (single-core); 4326 (multi-core)
GeekBench 5: 1584(single-core); 4929 (multi-core), 12438 (OpenCL)
CrystalDiskMark: Sequential Read: 3034MB/s; Sequential Write: 1644 MB/s
PCMark 10 (Office Test): 4445
Windows Experience Index: 8.0
It's easy to look at these numbers and then at systems that use later and more expensive silicon, like the Intel Core i7-1260P, and think the performance here isn't that special.
But, given that this CPU only has four cores and eight threads, holding its own in many tests, especially against the AMD Ryzen 5 PRO 6650U platform.
Single-core tests on CineBench 23 and GeekBench are strong, and the PCMark 10 numbers are only 10% below the most expensive Intel Core i7-1260P (12 core, 16 thread) machines.
The limitations of this design appear in the GeekBench OpenCL results, where this system is only about 60% the performance of the Intel Core i7-1260P and less than 30% of a laptop using the AMD Ryzen 7 Pro 6850H (8 core, 16 thread, Radeon GPU).
But these are all much more expensive machines that easily cost double or triple the asking price of the T1, so those aren't apples-for-apples comparisons.
The T1 does well with the platform it uses, but one weakness is the chosen NVMe SSD, the Intel 670p, a distinctly lacklustre offering. This is a QLC NAND NVMe design with a PCIe 3.0 interface rated at 3,500MBps reads and 2,700MBps writes.
In this machine, the best we got was just over 3,000Mb/s reading, and 1,600Mb/s writes.
The inability to hit higher write speeds, even for short periods, impacted the PCMark 10 test score and the Windows Experience Index.
Although the 670p isn't terrible by SSD standards, a faster drive might benefit the user, and it's one of the few things that can be relatively easily upgraded.
Battery life was a revelation, although it didn't hit the 17.5 hours quoted by Tecno. Using the PCMark 10 Office battery test, we achieved 11 hours and 23 minutes on a full charge, which is beyond respectable. By setting the CPU to maximum battery life, it might well be possible to get closer to the quoted longevity.
This ultrabook isn't built like a MacBook, have a 12-core processor and a discrete GPU, but it's far from being underpowered. There is a nice balance between the parts and the build quality, and the price is modest for this user experience.
The problem is availability. Because unless the T1 comes to the USA and EU in quantity, it is just another sidenote in the laptop releases of this era.
Tecno Megabook T1: Report card
Swipe to scroll horizontally
| | | |
| --- | --- | --- |
| Value | Very affordable, but only in the Philippines | 3 / 5 |
| Design | Classy and thin design that is impressive for a company with limited experience | 4 / 5 |
| Features | Lots of USB ports, HDMI out, and plenty of battery capacity. | 4 / 5 |
| Performance | Excellent performance overall, one of the better 11th Gen laptops we've tested. | 4 / 5 |
| Total | A great low-cost Ultrabook is undermined only by the lack of availability. | 4 / 5 |
Should you buy a Tecno Megabook T1?
Buy it if...
You're operating on a budget
A typical cost for a machine of this specification would be north of $1,000 and potentially double that from some brands. The T1 is a bargain.
You can wait
The availability of this product is currently an issue, but that might be resolved soon. If you don't need a machine today, then it might be worth waiting to see if the T1 comes to town.
Greater than Office app performance is needed
With a solid processor, plenty of RAM and NVMe storage, the T1 is ideal for those that need more than just office app performance.
Don't buy it if...
You want it now
The lack of EU and US stock of the T1 is disappointing, and that only the Core i5 variants are available in the Philippines is also not ideal. Tecno is promising to make it more widely available, but when that might happen isn't certain.
Robustness is important
As nice as the T1 is, this isn't ThinkPad robust. Giving it to a salesperson who throws their bags into the car is probably condemning the T1 to a short lifespan.
You want to game on this PC
While the processor and GPU combination in the T1 are good for office work and even some graphics, it's not a gaming platform. The demands of modern game titles and the resolutions they are designed for aren't a good fit with the capabilities of this system.
Also consider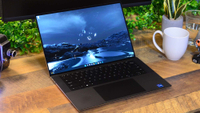 (opens in new tab)
Dell XPS 15 (2022)
A big screen, excellent performance and discrete graphics make this one of the best Ultrabook designs on the market. Sadly, it suffers from a disturbingly high price.
Check out our Dell XPS 15 (2022) review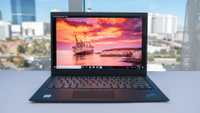 (opens in new tab)
Lenovo X1 Carbon (2022)
A little faster than the T1 and better built, but you pay for those privileges.
Check out our Lenovo X1 Carbon (2022) review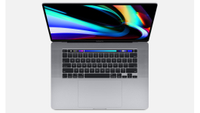 (opens in new tab)
Apple MacBook Pro 16-inch (2021)
For those that like the Apple ecosystem, the 16-inch MacBook Pro is a no-compromise option with excellent performance and long battery life. But, conversely, it is heavy and significantly more expensive.
Check out our Apple MacBook Pro 16-inch (2021) review