With the Nintendo Switch having to work as a handheld as well as a home console, we were initially worried that the console's graphical abilities would be limited.
Internally the Switch is using an Nvidia Tegra X1 chip, which is broadly similar to what was found in the . That's not exactly a bad thing considering the Shield is a 4K-capable set-top box, but you have to remember that as a portable device the Switch needs to make compromises to ensure a good battery life.
At launch, concerns over graphical horsepower appear to be partly borne out, but we wouldn't call them deal-breakers – we'd say the Switch's graphics appear to be roughly equivalent to the Wii U.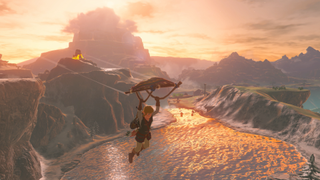 Graphical performance
Roughly equivalent to Wii U
Not as good as PS4 or Xbox One
Strength of Nintendo's art direction makes up for technical shortcomings
The Legend of Zelda: Breath of the Wild, for example, runs at a resolution of 720p on the Wii U, while this is boosted to 900p on the Switch when docked and outputting to a Full HD screen (4K output is not supported).
On the surface this suggests the Switch has the graphical edge on the Wii U, but we experienced frequent frame rate drops when playing the game on our television.
Meanwhile, when played on the Switch's own 720p screen, the game maintained a consistent frame rate.
These initial observations suggest that we're looking at a new console with roughly equivalent power to Nintendo's last-generation system, but we'll see how the situation improves as developers get to grips with the new hardware.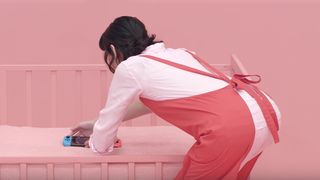 Nintendo has never been one to push the graphical envelope. Past games such as the Wii U's Mario Kart 8 have certainly looked good, but this has been more as a result of their distinctive art style than the technical prowess of their graphics.
Thankfully this has tended to be a strong suit of Nintendo's in the past.
The look of the games (in handheld mode at least) is also helped by the quality of the Switch's screen. Although it's only 720p resolution, the screen is bright and its colours are vibrant. It's not up there with the best smartphones on the market, but it's a step above Nintendo's past handhelds.
We'll have to see what the Nintendo Switch achieves in the graphical department going forward, but we don't expect this to be a console to rival the graphics of the and .
The games we've seen look very good for handheld games, but as console games they don't quite have the same fidelity of current-generation games on other consoles.
Battery life
As low as 2.5 hours for graphically intensive games
Enough for a commute, but longer journeys might prove problematic
Ability to charge over USB allows use of portable battery packs
Much has been made of the Switch's battery life, which Nintendo has claimed will last between 2.5 and 6 hours.
In our experience this claim has rung true. When actively playing Zelda we got around 2.5 hours, which was enough to cover our commute to and from work in a single day before we charged the Switch overnight.
If you're looking to use the console for a longer period, such as on a flight, then there are a couple of things you can do to squeeze some more battery life out of the console such as turning on airplane mode (although this prevents you from detaching the Joy-Cons) and turning down the screen brightness.
Additionally you're able to use portable battery packs, but this is hardly ideal, and we found that the Switch draws so much power that at best they prevented the battery from dropping during play, rather than actively recharging it.
It's difficult to compare this battery life to previous handheld consoles, as even on the Switch itself this battery life will vary massively between different games, but a recent rest-mode comparison put the Switch ahead of the Vita, PSP and 3DS, although it loses out to the DS and GameBoy Advance.
The bottom line is that this is a console that should be able to deal with your daily commute, but might struggle with longer journeys.