Two-minute review
We've come across docking stations (opens in new tab) for your Android smartphone (opens in new tab) numerous times in the past: the Baseus GN18D (opens in new tab) and its little brother (opens in new tab) are the ones we vividly (and fondly remember). The Beelink Expand X, is a product that fulfills that same role, by allowing your handset to transform within seconds into a full-fledged, keyboard-toting, monitor-equipped desktop PC (opens in new tab).
Now, it is not perfect: it needs an external power supply, uses USB 2.0 ports and struggles with smartphone cases, so a clamp - popular with car phone holders - may have been a better option. But given its price and bonus capability as a pseudo-KVM (opens in new tab), it is a real bargain. If you missed Samsung Dex (opens in new tab), then this is probably the closest thing to it.
Beelink Expand X: Pricing and availability
The Beelink Expand X is available in four different colors (red, gun metal gray, blue and white) and can only be purchased directly from Beelink (opens in new tab) for just under $53 (around £43, AU$70), a price that does not include delivery or local taxes.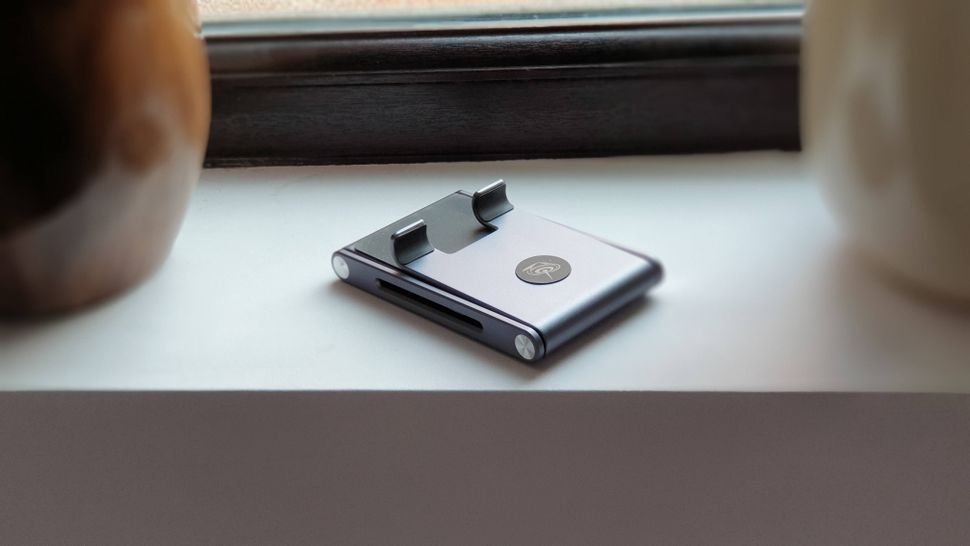 Beelink Expand X: Design
Made of metal throughout
Clever design
The Expand X is almost entirely made of metal with a brushed finish that gives it a premium feel. There's no wobbliness detected when unfolding its smartphone holder and the whole docking station does sit well on any flat surface thanks to its rubber feet. Surprising given its dimensions (120 x 65 x 13mm) and weight (210g) and that's partly due to the clever origami design - that allows the stand to fold out graciously - and the additional heft due to the added components in its base.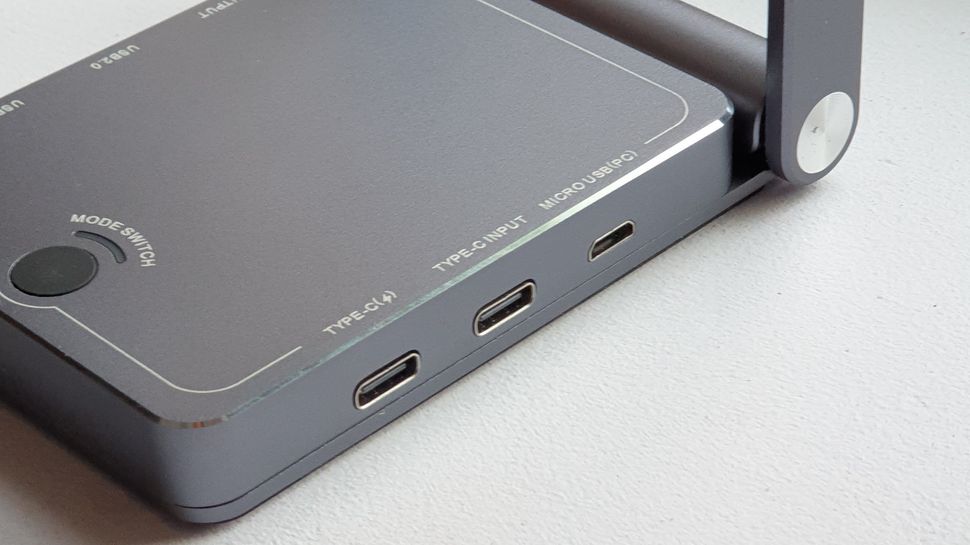 Despite its diminutive size, it offers four USB ports: two USB Type-C on the right next to a micro USB port - more on that later and two USB Type-A on the right, next to a HDMI port. The two Type-C ports allow you to plug in a power supply unit (most likely the smartphone's one) and the other to the smartphone, tablet, laptop or even gaming console.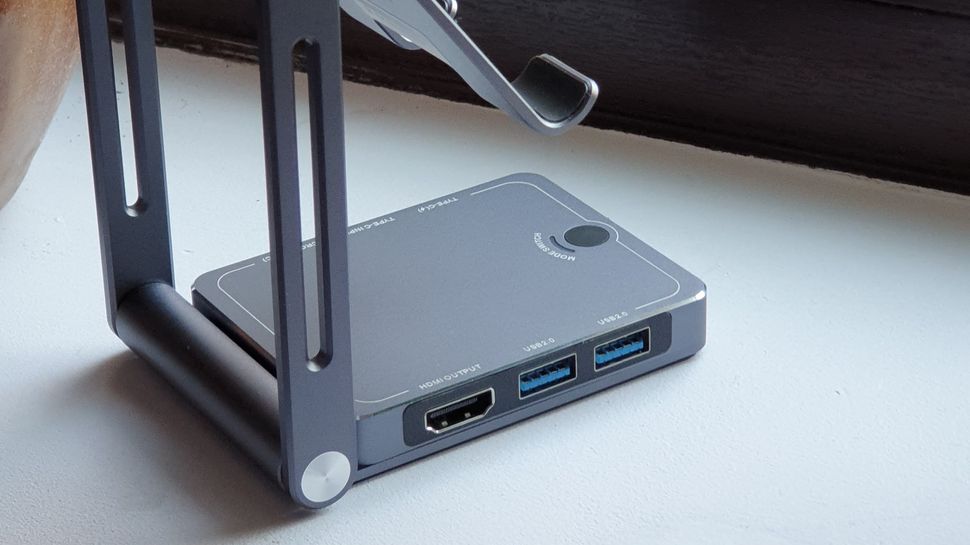 The two Type-A are USB 2.0 ports so only adequate for light storage usage and peripheral connection (e.g. scanner, keyboard and mouse or - potentially - a webcam (opens in new tab)). The magic happens when you press the big, centrally located switch button. More on that later.
Beelink Expand X: In use
Full experience requires DP Alt Mode
Useful keyboard/mouse switch
Inside the box you get the smartphone docking station as well as three cables (micro USB, Type-C and HDMI). The micro USB on Expand X can be connected to the USB port of any computer, then connect the keyboard and mouse to the USB port of Expand X.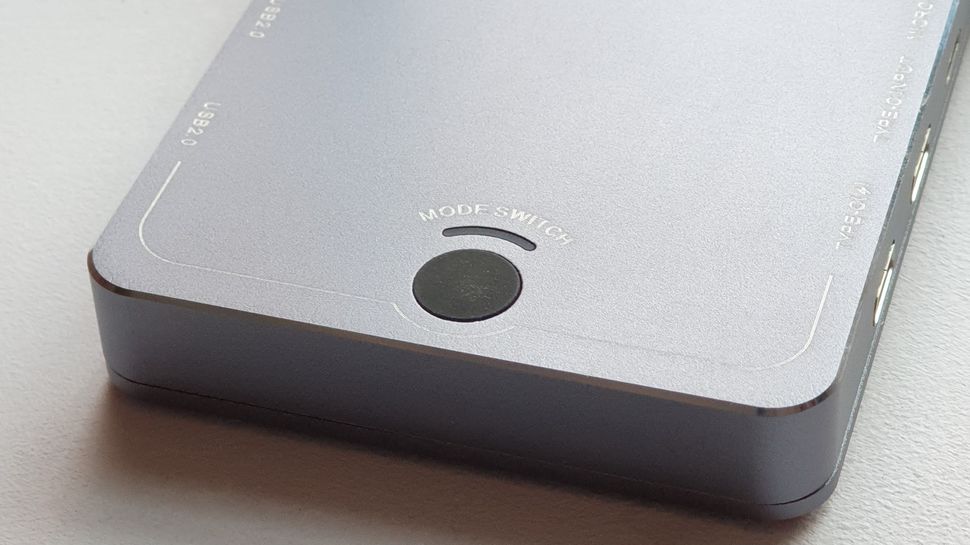 After pressing the switch button of Expand X, the keyboard and mouse connected to Expand X can operate the computer through the micro USB cable. It's almost a KVM switch (opens in new tab) but lacks the video option. Any PC connected to the micro USB port needs to have its own dedicated display; having a second HDMI port would have solved this but also jacked up the price of the Expand X
Note that while it will be able to charge your smartphone, there's no option to charge any laptop connected to it. Just bear in mind that you won't be able to use it with ALL smartphones, only those that support DP Alt mode - that should include all recent Samsung Galaxy smartphones but not the iPhone family. Check with your handset manufacturer beforehand.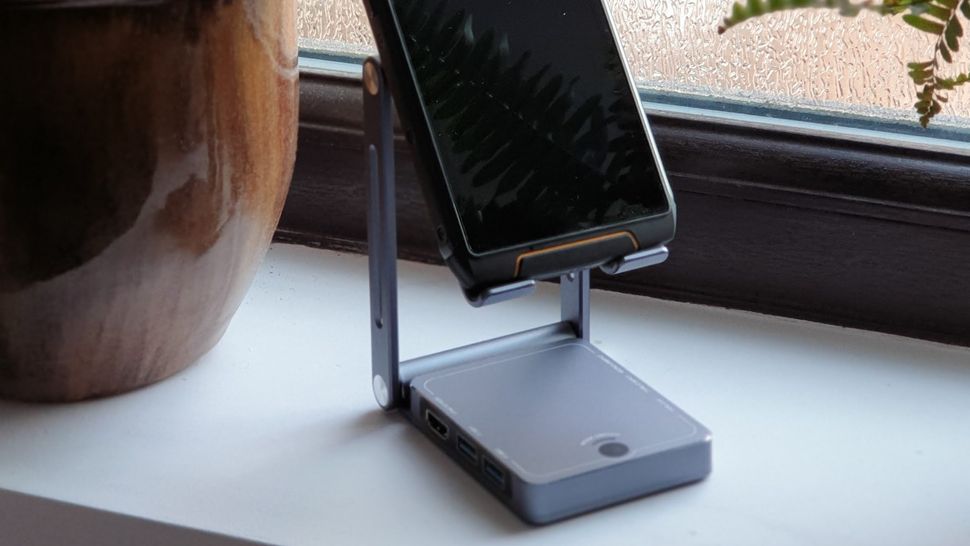 Using the Expand X was a seamless journey. We didn't experience any lags or hiccups during our brief test. You could bring it in a hotel room, connect it to the TV, connect your smartphone and use a keyboard with a built-in touchpad (like the Logitech K400 Plus) to get a good experience.
Should I buy the Beelink Expand X docking station?
Buy it if:
You want your Android smartphone to do more.
If your handset is powered by Google's ubiquitous mobile OS and is compatible, then the Expand X just makes sense if you want to give super powers to your smartphone. It is - after all - just a computer with a tiny screen and no keyboard or mouse. Adding these can truly supercharge your mobile productivity and after hours activity.
Don't buy it if:
You're thinking of using it with a tablet
The size of the Expand X makes it impossible to use with a tablet unless you consider a 7-inch smartphone to be one. The stand is too narrow to support the frame of a slate.
First reviewed: April 2022