Overcoming the major barriers to business & IT modernization
Organizations must embrace business and IT modernization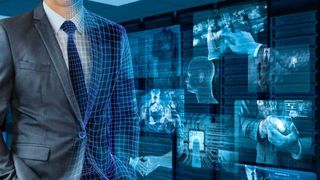 (Image credit: Wichy / Shutterstock)
As businesses today face unprecedented — and operationally disruptive — challenges, unstable inflation and rising interest rates have led organizations to manage their spending and drive efficiencies wherever possible. However, despite financial concerns, businesses have not let their expectations of seamless digital experiences slide. In fact, the demand for adaptable, scalable services is more pressing than ever.
Yet, at a time when customer and employee expectations for these digital experiences are table stakes, operational inefficiencies, IT complexities, lack of automation and a shortage of critical IT skills have impeded business and IT modernization and slowed progress.
To survive, organizations have no choice but to embrace business and IT modernization. Its value is clear: businesses have spent around $7.2 trillion over the past three years alone to accelerate a digital future with cloud migration, app modernization, and IoT deployment.
Kyndryl's recently commissioned survey from Forrester Consulting revealed three major roadblocks enterprises can address today to achieve their modernization goals.
Harish Grama is Global Cloud Practice Leader at Kyndryl.
1. Businesses have operational inefficiencies
Many businesses still use legacy architecture, which is far more complicated to manage and update. Only around half (55%) of organizations can effectively scale operations as needed and (52%) quickly respond to disruptions. Just 48% are able to easily adapt to unforeseen events. In addition, nearly half of (48%) organizations surveyed said they struggle to control and predict their IT costs in the cloud.
2. A shortage of in-house IT skills persists
Hiring and retaining people with the right skills for IT modernization is also a challenge. Almost half (42%) of organizations feel that they don't have the skillsets needed to manage their current operating model.
3. Automation isn't being adopted fast enough
The top process-related challenge for organizations regarding IT infrastructure is a lack of automation. About half (44%) of organizations lack automation, leading to human errors not being caught. Additionally, over a third of organizations surveyed also said they are not embedding security throughout their current operating models, leaving them open to vulnerabilities that could fundamentally disrupt their business.
Addressing Business and IT modernization challenges
To ensure they clear these hurdles, business leaders must first determine their most pressing challenges. This involves identifying any blind spots, unnoticed issues, or aspects that might not be compliant with the relevant regulatory frameworks. By stepping back to get an end-to-end view of IT operations, businesses can more easily identify issues caused by legacy or inefficient systems, areas that suffer from a lack of skilled individuals, or processes that could be streamlined with automation.
Another key step is aligning the team. By educating employees, collectively embracing the importance of business and IT modernization, and shifting organizational accountability, businesses can integrate modernization into their culture to better address operational silos and empower teams to make faster and more informed decisions.
Finally, successful business and IT modernization projects require outside partnerships to help guide businesses through the change management, upskilling and platform integration that is necessary for a complete modernization. Managed service providers should be on hand throughout the process, helping to bridge skill gaps. This includes using automation in the building of clouds, enhancing security, applying any relevant patches, and managing application re-architecture. A partner can also assist with the ongoing optimization of IT operations, continually reviewing the development cycle and rewriting applications.
In the face of shifting business priorities, a turbulent economic environment and evolving customer expectations, businesses will continue to look to become more agile and efficient. Ultimately, the modernization decisions made today will drive the business outcomes of tomorrow.
Are you a pro? Subscribe to our newsletter
Sign up to the TechRadar Pro newsletter to get all the top news, opinion, features and guidance your business needs to succeed!
Harish Grama is Global Cloud Practice Leader at Kyndryl. Harish is responsible for all aspects of the Cloud Practice – including the Cloud Offerings definition, Development, Delivery, and the cross-practice offerings integration across Kyndryl's six practices.