Full throttle: How AWS is helping craft a more exciting future for Formula 1
AWS has helped Formula 1 begin a new era in recent years, but where does it go next?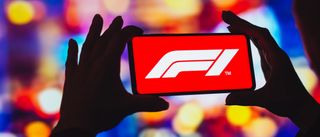 (Image credit: Shutterstock / rafapress)
As the world's fastest and most technologically-advanced sport, Formula 1 is constantly on the hunt for its next great evolution.
Fuelled largely by technological breakthroughs and growing media attention the sport has changed hugely even within the current decade, as new rules and regulations aim at promoting closer racing and more exciting action, balanced with a major focus on sustainability.
But how does the FIA, Formula 1's governing body, go about making sure the sport is reactive enough to stay exciting for its millions of viewers across the world? The answer is through data, and behind this transformation is Amazon Web Services (AWS).
Push it to the limit
"Formula 1 as a sport has always been right at the front of the technology curve, pushing itself to the limit," Rob Smedley, AWS F1 consultant, told TechRadar Pro at the recent British Grand Prix at Silverstone.
Smedley is a fairly legendary figure in the Formula 1 engineering world, having previously worked at Jordan, Ferrari and Williams before going on to hold several senior positions for the Formula One Group and later joining AWS.
"Timing is everything, and the time is right for the AWS and F1 partnership," he adds. "It's gone from a reasonably chunky technology roadmap which Formula 1 and AWS want to achieve together, to something which has just exploded and is getting bigger and bigger."
AWS has worked with Formula 1 since 2018, with its expertise in handling huge amounts of data on a regular basis making it an ideal partner for the sport.
"It really was a meeting of minds," notes Dr Neil Ashton, Principal CFD Specialist Solution Architect, AWS, "they had the goal of wanting to transform the sport."
Previously, the teams were fiercely protective of all their technology, meaning that development and progress wasn't something fans could engage with, and media partners were often only left with sparse timing data to try and keep viewers interested in the racing.
However, the Netflix-ization of Formula 1 has hugely transformed the sport in recent years, with hit series Drive to Survive helping open up what had previously been a somewhat niche and even nerdy pastime into a worldwide smash.
This has included expanding into a much younger and more engaged audience, with the challenge now being how to maximize that interest and engagement, and ensure fans stick around, even in the face of dominant performances in recent seasons from the likes of Mercedes F1 and Oracle Red Bull Racing.
As Smedley notes, "the most important aspect of any sport is its fanbase, and the more you can grow that fanbase and engage with it, and immerse them in the sport, the more successful your sport is - it's as simple as that."
"It's the right time for us to use the technology, and the culture of technology that's already existed in Formula 1 to drive fan engagement."
AWS technology is used to turn the data that teams would normally take for granted, such as tire wear and pit windows, into understandable chunks for broadcasters and media that can then be digested by even novice fans watching at home too.
But AWS has also played a huge role in shaping the future of the sport, working with the FIA to help shape the latest round of regulations concerning the design of the cars.
Having come into force for the 2022 season, the new regulations have no doubt brought closer racing and more engaging action lower down the field, even if the car escaping into the distance to victory is often fairly predictable most weekends.
Smedley, who in his race engineer days admits he often had to bite his tongue when receiving new rules and regulations, notes how having the FIA working with AWS felt like a much more coherent process that ended up with a much more rounded set of rules.
"Cloud computing from AWS has helped (Formula 1) to…explore much more designs than otherwise would have been possible without," Ashton says, "from all corners, it's been deemed a success, and I'd like to think AWS has had a small part to play."
Looking even further forward, Formula 1 has made a large number of pledges concerning sustainability, being perhaps the most obviously non-eco friendly sport possible.
It has promised to go "Net Zero" by 2030, and has already brought in a raft of new regulations to enable this, but Smedley notes there is still a way to go - namely through the use of computational fluid dynamics (CFD) which allows the teams to design and produce upgrades largely through simulations (run on AWS systems of course) without the need for in-person testing.
"The whole idea of digital simulation is from a speed point of view, you can do it faster, but also from a sustainability view," Ashton agrees, "the simulation gives you a sustainability benefit...we're putting as much as we can into this partnership to give them that (sustainability boost)."
Pat Symonds, another legendary engineer who has overseen triumphs for the likes of Ayrton Senna, Michael Schumacher and Fernando Alonso, and is now Head of Motorsport at Formula 1, agrees that the sustainability view is vital for the future of the sport.
"We don't want any of our fans to be ashamed of being a F1 fan," he notes, highlighting how the use of sustainable fuels and better grouping of races should have an immediate impact.
Ultimately, however, the future of Formula 1 will rely on keeping the fans engaged, and both Smedley and Ashton think AWS is playing a key role in this.
"We've always been experts in making fast racing cars," Smedley notes, "but now it's time to engage that broader audience by using technology."
"The most important aspect of all of this is the fans, regardless of what the on-track action is like and how it unfolds, we have to keep Formula 1 delivering an increasingly better sport."
Symonds agrees, noting that although, "data used to be a dirty word" in Formula 1, the future is looking hopefully bright for the sport.
"I look forward to the future," he says, a broad smile on his face, "next year is always the best year!"
Are you a pro? Subscribe to our newsletter
Sign up to the TechRadar Pro newsletter to get all the top news, opinion, features and guidance your business needs to succeed!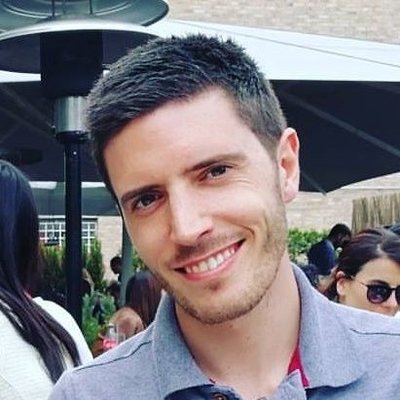 Deputy Editor, TechRadar Pro
Mike Moore is Deputy Editor at TechRadar Pro. He has worked as a B2B and B2C tech journalist for nearly a decade, including at one of the UK's leading national newspapers and fellow Future title ITProPortal, and when he's not keeping track of all the latest enterprise and workplace trends, can most likely be found watching, following or taking part in some kind of sport.