Are hyper-specialized processing units the future of computing? Meet the company who wants to be the Nvidia of data queries
Neuroblade's SPU for data analytics workloads can accelerate performance by up to 100 times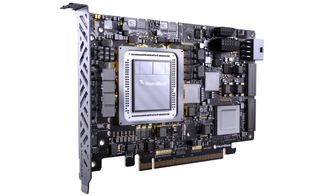 (Image credit: Neuroblade)
Businesses that run SQL queries may be about to get a massive boost thanks to a specialized semiconductor chip developed by Neuroblade – built specifically to handle this particular use case.
Neuroblade's SQL instruction processing chip – known as SQL processing units (SPUs) – can simply be plugged into a host server via PCIe to handle all SQL data processing workloads, according to Blocks and Files.
It's a parallel processor that excels at speeding up queries that search through data that's spread across vast numbers of drives – not just one. The startup claims it can lead to a 100-times acceleration on these specific jobs.
Why Neuroblade thinks it's 'the Nvidia of data analytics'
The SPU isn't a data processing unit (DPU), the startup wanted to stress, with the difference being DPUs don't provide end-to-end acceleration needed to really boost performance on highly specific workloads.
"We are the Nvidia of data analytics," Gal told Blocks and Files. Just as x86 CPUs are suited for general-purpose tasks and the best GPUs – like Nvidia H100s –are suited to AI, these SPUs are suited to data-intensive workloads.
This points to what the future of computing may look like, with businesses tapping into the power of similar hyper-specialized processing units for all kinds of specific workloads – plugging them in and out as needed.
Can the SPU be used for computational storage? Neuroblade's chief business officer Lior Genzel Gal told Blocks and Files it was possible – but it wouldn't necessarily represent a great return on investment. Rather than focusing on storage in and of itself, the startup decided to focus on speeding up data analytics.
This semiconductor could also be in use sooner than you might think, given Neuroblad hopes to forge business with hyperscalers and bring its SPUs to countless public cloud customers.
The firm, in fact, already has a partnership with Dell to distribute SPUs through PowerEdge servers and it's also won a contract with one unnamed hyperscaler to supply thousands of SPU cards.
Although the "path forward" may include storage arrays, Gal told the publication the priority right now is securing high-volume business with hyperscsalers.
More from TechRadar Pro
Are you a pro? Subscribe to our newsletter
Sign up to the TechRadar Pro newsletter to get all the top news, opinion, features and guidance your business needs to succeed!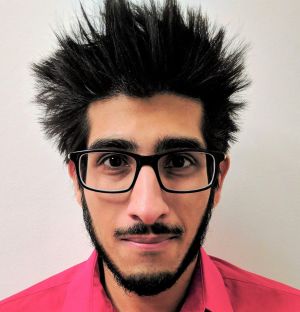 Keumars Afifi-Sabet is the Features Editor for ITPro, CloudPro and ChannelPro. He oversees the commissioning and publication of in-depth and long-form features, including case studies and op-eds, across a breadth of topics in the B2B technology space. He also contributes to a vareity of other publications including The Week Digital and TechRadar Pro. Keumars joined ITPro as a staff writer in 2018, and has expertise in a variety of areas including AI, cyber security, cloud computing and digital transformation, as well as public policy and legislation.