Apple's latest video editing software love-in might start giving editors what they asked for
Does Final Cut Pro update add "few remaining features" video editors asked for?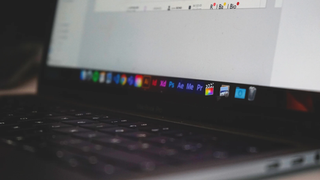 (Image credit: Unsplash / Martin Faure)
Apple is rolling out a high-powered update to Final Cut Pro across Mac and iPad - but it's not quite what some leading film and TV video editors were asking for in their open-letter to Tim Cook.
Updates to the video editing software and the mobile app include organizational tools, voiceover recording, and Apple silicon-powered object tracking. Whether these are some of the "few remaining features that our industry has consistently stated are needed," video editors wanted remains to be seen. Streamlining workflows is Apple's stated aim here.
But a renewed love-in with FCP, which feels like it began with the May release of its video editing app, can only be a good sign.
What's new in Final Cut Pro?
It was April 2023 when over 100 top TV and film editors published an open-letter to Tim Cook. Its signatories urging Apple to "renew its public commitment to the professional filmmaking industry and add those "few remaining features" that would help it gain traction in an industry dominated by the likes of Adobe Premiere Pro. They called FCP "the biggest leap forward in editing technology since the move to digital." They wanted to know if Apple agreed.
In response, Cook himself committed the firm to establishing a panel of industry experts for regular consultations in response to the letter's signatories, believing the firm also had plans in place to address important feature requests. In movie-speak, I think this is the beginning of a beautiful friendship.
At the time, the signees, including production professionals behind-the-scenes on Blood Red Sky and Bridgerton, pleaded with the firm for improved Pro Apps support, calling it " essential for big productions to accept Final Cut Pro as legitimate." And, if Apple had the time, could it please start supporting and certifying third-party product and service suppliers. It would be a big help for integrating the software into industry-standard workflows.
Steady on. We're not quite there yet. But we are still seeing some big workflow upgrades and potentially some of the "few remaining features" Final Cut needs to really make it big in showbusiness.
Organizational tools
Automatic timeline scrolling and adjusting timeline views with the Zoom tool or keyboard shorts are here. As are a host of timeline organizer tools for assigning and switching between clips and combining connected clips with existing connected storylines, with Apple saying, users can also "fine-tune the edit by combining a selected group of overlapping connected clips into a single connected storyline."
M-series optimization
For those handling multiple projects, H.264 and HEVC exports have been made faster, using media engines for simultaneous processing. Object tracking has been upgraded, with an all-new machine-learning model.
For best results, Apple suggests using object tracking on Apple silicon-powered devices to analyze objects and facial movements. Users will need a video editing laptop to use this feature - it needs an M1 Max, M1 Ultra, M2 Max, M2 Ultra, or M3 Max. Which is coincidentally good timing with that recent Apple M3 and M3 Pro reveal.
iPad improvements
There's a host of updates for the mobile app version. Voiceover tools to record audio directly from the tablet. Video stabilization. Timeline improvements, keyboard shortcuts.
It all sounds like genuinely mobile-considered video editing. Still no sign of those collaboration features requested in the open-letter, but a focus on mobile makes those tools inevitable. With Apple's interest reignited, is Final Cut Pro destined to take center-stage?
Read more from TechRadar Pro
Are you a pro? Subscribe to our newsletter
Sign up to the TechRadar Pro newsletter to get all the top news, opinion, features and guidance your business needs to succeed!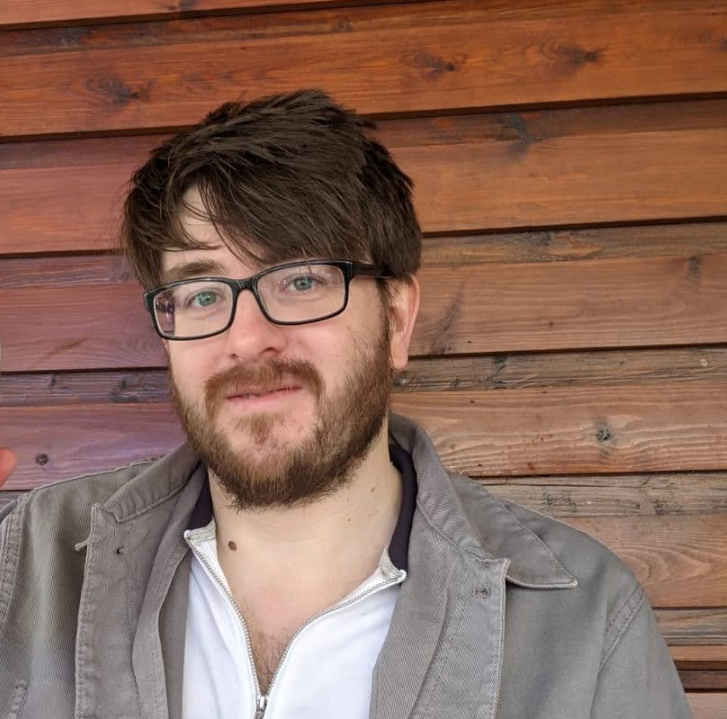 B2B Editor - Creative & Hardware
Steve is TechRadar Pro's B2B Editor for Creative & Hardware. He explores the apps and devices for individuals and organizations that thrive on design and innovation. A former journalist at Web User magazine, he's covered software and hardware news, reviews, features, and guides. He's previously worked on content for Microsoft, Sony, and countless SaaS & product design firms. Once upon a time, he wrote commercials and movie trailers. Relentless champion of the Oxford comma.