Ubuntu Pro is now available for everyone to use
Ubuntu Pro is available for personal, small-scale, and large organizations now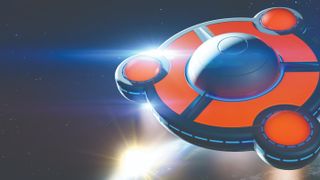 (Image credit: Future)
Following a three-month beta testing period, Canonical has announced the general availability of Ubuntu Pro which promises even better, timely CVE patches and compliance with a range of regimes like HIPAA and PCI-DSS.
It's set to be available to a varied group of users and promises to be especially affordable (or, in some cases, free).
Canonical, the company behind the Ubuntu OS, is keen to stress its history spanning almost two decades in which it has delivered timely security updates, and hopes to appeal to a more stringent market with its new Pro version.
TechRadar Pro needs you!
We want to build a better website for our readers, and we need your help! You can do your bit by filling out our survey and telling us your opinions and views about the tech industry in 2023. It will only take a few minutes and all your answers will be anonymous and confidential. Thank you again for helping us make TechRadar Pro even better.
D. Athow, Managing Editor
Ubuntu Pro
Beyond the 10-year security coverage and optional technical support that Ubuntu users already get, subscribers of the Pro version will unlock an additional 23,000 packages. The coverage extends to "thousands" of applications and toolchains, including Node.js, Python, Rust, and WordPress.
Pro will be available to all LTS versions from 16.04 LTS (Xenial Xerus), which became available in April 2016.
Ubuntu Pro has already been in beta testing since October last year, and various prominent companies like Nvidia, Google, and VMWare have all taken part.
As part of the package, Pro users will be able to access FIPS-certified cryptographic packages, which are generally required for Federal Governments and other organizations subject to compliance regimes like FedRAMP, HIPAA, and PCI-DSS.
Pricing depends on your use case, ranging from $25 per year for workstation to $500 per year for server, with a 30-day free trial. It's also available on public cloud marketplaces (like AWS, Azure, and Google Cloud) with an hourly pricing structure, which Ubuntu says is around 3.5% of the average underlying compute cost.
For personal and small-scale commercial users with up to five machines, like during the beta period, Ubuntu Pro remains free of charge, while official Ubuntu community members can use Pro on up to 50 machines.
Are you a pro? Subscribe to our newsletter
Sign up to the TechRadar Pro newsletter to get all the top news, opinion, features and guidance your business needs to succeed!
With several years' experience freelancing in tech and automotive circles, Craig's specific interests lie in technology that is designed to better our lives, including AI and ML, productivity aids, and smart fitness. He is also passionate about cars and the decarbonisation of personal transportation. As an avid bargain-hunter, you can be sure that any deal Craig finds is top value!