ScalaHosting and AWS to deliver new SPanel web hosting capabilities
SPanel also provides real-time cybersecurity defense system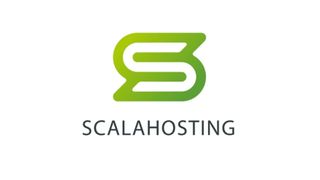 (Image credit: ScalaHosting)
One of the obstacles to cloud hosting adoption has been the increased technical demand on users, which could be difficult for smaller companies to surmount without significant specialized talent acquisition or outsourcing.
This was one of the very things that pushed managed cloud VPS hosting firm ScalaHosting to partner with Amazon Web Services (AWS) and introduce SPanel, offering users an intuitive interface for Cloud VPS management.
The Graphic User Interface (GUI)-driven SPanel allows users to migrate to the platform quickly and is also compatible with cPanel.
After ScalaHosting finalized its strategic collaboration partnership agreement with AWS, TechRadar Pro sat down with Chris Rusev, CEO and co-founder of ScalaHosting and SPanel.io to iron out the details of the collaboration.
What was the rationale behind the partnership agreement with AWS?
The main idea behind the AWS integration is simple - "Think global, host local". To achieve the highest speed and performance a website must be as close as possible to its visitor. AWS runs 230+ data centers in 200+ countries globally. Combining that with the modern AWS cloud infrastructure's quality and the ScalaHosting in-house developed SPanel, which is among the top 5 cPanel/WHM alternatives, the user gets the complete bundle that will let him scale up his online business in one of the most secure and reliable cloud environments worldwide. In addition, with this move, ScalaHosting enters more aggressively the B2B hosting segment, because these days, no one gets fired for choosing AWS.
What will the introduction of SPanel mean for ScalaHosting customers?
Before all else SPanel means freedom to our customers. It's completely free to all our customers and it makes them independent from 3rd party software providers like cPanel. Because it's our own proprietary cloud management platform, we can afford to integrate into it only our own apps and features or free 3rd party add-ons. Instead of making SPanel commercial and monetizing it as the others do, we decided to make it developer-friendly.
Here, everyone can request new features and vote for existing ones, and we start developing only those with the max votes. Usually, it takes from weeks to two months max from request to implementation. In addition, by cutting down costs, we successfully lowered the price of a fully managed cloud VPS with a control panel, to the level of an average shared hosting plan.
What are some of the key benefits of fully managed cloud VPS services?
a) Dedicated cloud environment - CPU, RAM & Disk resources are 100% dedicated to you. Your resources are yours and yours alone. Other users on the same server cannot degrade the performance of your websites and services.
b) Security - a VPS gives you much higher security because the whole server is dedicated to you and there is no risk that another website on the same server to be used to compromise your data. The fully managed service makes things really easy for the website owner as they don't need to worry about software updates, security, and daily routine server administration tasks. In comparison to the traditional hosting where no matter how well you isolate your account you'll be still sharing the same OS kernel and software allowing a hacker to try local exploits to compromise other accounts or the whole server. Having local access to the OS makes hacking hundreds of times easier no matter how well a shared server is configured. With the cloud VPS such scenarios are simply not possible due to the dedicated environment.
c) Scalability - a cloud VPS may significantly scale up and down to serve hundreds of thousands of visitors and you only pay for the CPU/RAM resources that you really used for the period of time you needed them. Extra resources are always available and take less than a minute to add more.
d) Dedicated IP - Each VPS comes with a dedicated IP which is really important for both email deliverability and SEO as well. A compromised account may send spam or upload a phishing page with malicious code. As a result, the IP of the server is usually blacklisted in IP reputation platforms, and your emails start getting delivered to the Spam folder instead of Inbox. Losing only one customer because of that will cover the fee for a VPS for a couple of months. If you pay for SEO that will have even more dramatic results in the long run as Google also monitors IP reputation.
How will this collaboration impact small to medium businesses?
Most small to medium businesses cannot afford large IT and sysadmin teams in-house. For that reason, AWS was not an option because they do not provide fully managed service. With this collaboration, we are now able to offer SMBs, AWS bundled with 24/7 live "ask anything" technical support, SPanel, SShield security protection, premium Softaculous 1-click installer and more. That's how we completely offload all server-related problems from the entrepreneur's backs and we give them the chance to fully focus on what they can do best.
What is ScalaHosting's 2021 strategy for SMBs and in general?
In the light of the global Covid crisis, many offline SMBs were forced to move online. For these newcomers, this is still an unknown alien world, and they are unaware of how important the type of hosting they choose is for their online business. Shared hosting can silently drive back customers because no one likes to wait for more than a blink when he checks out his basket. Our strategy is to keep on promoting the VPS technologies and also to educate about the benefits of having an isolated cloud environment. We also want to spread the word that these advanced cloud technologies are not affordable and not that much different than the traditional hosting price-wise.
How much will this collaboration allow ScalaHosting to expand?
With this integration, ScalaHosting steps into 24 data centers around the globe, allowing the user to host his websites as close as possible to his audience. Now our customers can now choose between ScalaHosting native data centers in Dallas, New York, and Sofia-BG, and the globally integrated datacenter network of AWS and DigitalOcean.
Are you a pro? Subscribe to our newsletter
Sign up to the TechRadar Pro newsletter to get all the top news, opinion, features and guidance your business needs to succeed!