Raspberry Pi shipments are rising, but prices aren't
Pre-pandemic figures are on the horizon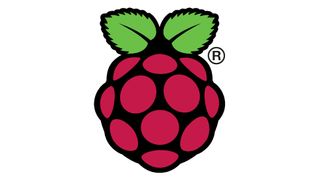 (Image credit: Raspberry Pi)
In a newsletter spotted by Tom's Hardware, Raspberry Pi CEO Eben Upton announced that the company is recovering from poor sales as it works to clear customer backlogs, hinting at one million units shifted per month from this summer.
Upton prefaces the newsletter by disclosing that Q1 2023 was the company's worst quarter since 2015, having shipped 800,000 units (the equivalent of a single month's worth during peak times).
Even so, predictions for the company are that it will have sold 600,000 units in May alone, and as many as 800,000 units in June. By July, Raspberry Pi hopes to be able to sustain one million units per month for "as long as is necessary."
Raspberry Pi stock problems are over?
Upton describes the previous two years of having to cope with shortages as "painful," but proclaims that those days are gone and this year will be its best ever in terms of Raspberry Pi single-board computer and module sales.
He also blamed December 2022 for the reduction in Q1 2023 shipments, with the company having pulled back production to meet holiday demand.
The newsletter reads: "Thanks to Sony's willingness to stockpile the non-silicon elements of our bill of materials, we have been able to rapidly convert this improved supply into finished goods."
Sony is responsible for manufacturing vast quantities of Raspberry Pi hardware.
Looking ahead, Upton shared predictions in an interview with YouTuber Jeff Geerling that Q2 2023 shipments should be around two million units - a figure similar to what the company could have expected before the pandemic took hold of the economy.
For the final half of 2023, Upton reckons that supply should be "unconstrained," hinting at an approach to factory and manufacturing limitations, though backlogs are expected to be cleared ahead of such a scenario.
Finally, he spoke of the tough decisions he was forced to make as CEO of the company, proudly announcing, "I'm not sorry that we didn't float the price."
Many of the company's cheapest systems and components are available comfortably within a $10 budget, helping to drive success for the company among educational and research establishments, or just those looking to play around with their favorite Linux distro.
Are you a pro? Subscribe to our newsletter
Sign up to the TechRadar Pro newsletter to get all the top news, opinion, features and guidance your business needs to succeed!
With several years' experience freelancing in tech and automotive circles, Craig's specific interests lie in technology that is designed to better our lives, including AI and ML, productivity aids, and smart fitness. He is also passionate about cars and the decarbonisation of personal transportation. As an avid bargain-hunter, you can be sure that any deal Craig finds is top value!