PSVR 2 games: what we expect to play on PlayStation VR 2
News
Contributions from
last updated
PSVR 2 games are on the way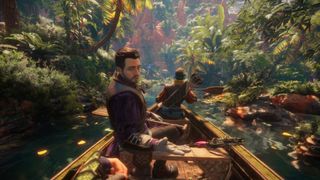 (Image credit: Sony)
Which PSVR 2 games are we expecting to play when PlayStation VR 2 releases? We've got the full rundown. PSVR 2, Sony's new-generation of virtual reality on PS5, is on the way. Following an official reveal last year, Sony has since given us plenty of further details.
Officially called PlayStation VR 2, this upcoming PS5 headset will be accompanied by the PlayStation VR 2 Sense controller. According to Sony, this new hardware boasts high-fidelity visuals, new sensory features, and enhanced tracking, making it an appealing prospect.
Back in January, Sony also announced its first PSVR 2 game: Horizon Call of the Mountain. Developed by Guerrilla Games and Firesprite, this VR spin-off of the popular Horizon series will see us venturing into the wilds once more in a brand-new adventure. But what other games can we expect to take advantage of PSVR 2?
With Sony's next VR headset arriving in February 2023, expect the best VR games to take advantage of the new hardware. Some even bring free new-gen upgrades if you own the original PSVR version. Below, we've rounded up the biggest confirmed PSVR 2 games, alongside a few rumored suspects. This isn't completely exhaustive but make sure to check back here, we'll update this list as more PSVR 2 games get confirmed.
PSVR 2 games
Confirmed PSVR 2 games
Among Us VR
Revealed at The Game Awards 2021, Among Us VR looks to make the popular social deduction game even more immersive when it lands in 2022. Following confirmation that it'll launch on the original PSVR, Oculus Quest 2 (or rather, Meta Quest 2), and PC, Among Us VR was later revealed for PSVR 2 back in April.
However, while those editions are coming in November 2022, there's no release date on PSVR 2 yet. Schell Games confirmed on Twitter that the PSVR 2 version will be available "when the headset is released", implying it'll be a launch game. That would place it for a February 2023 if true.
Demeo
Demeo first appeared back in 2021, offering a tabletop VR adventure across PC and Oculus Quest 2. Developed by Resolution Games, we're now aware that it's coming to PSVR 2, alongside a flatscreen version for PS5.
Promising to make full use of the PSVR 2 Sense controllers' haptic feedback, it's an adventure reminscent of Dungeons & Dragons. Launching in 2023, you can find out more on the PlayStation Blog.
Firewall Ultra
Firewall Zero Hour was a hit on PSVR, introducing the PS Aim Controller and post-launch support only wound up earlier this year. Calling this "the next evolution of the Firewall franchise" on PlayStation Blog, we've now got a successor from First Contact Entertainment.
Marking PSVR 2's first confirmed FPS multiplayer shooter, First Contact released this outline:
"Set 5 years after the original game, the contractors and locations you've grown to love have evolved and moved into the next generation. Since PS VR2 offers a much higher level of visual fidelity with 4K HDR, we've completely remade all character models. The maps have also seen a complete overhaul, with new areas and new textures. There will also be new locations and contractors, but it wouldn't be a Firewall game without the weaponry and equipment, which also feature a much deeper level of customization."
Ghostbusters: Rise of the Ghost Lord
Ghostbusters: Rise of the Ghost Lord was revealed during this year's Meta Gaming Showcase as Ghostbusters VR, marking the franchise's first return to virtual reality since 2018. Taking us to San Francisco with a new team, we'll be trapping ghosts alone or with three friends for campaign co-op.
Unfortunately, we don't have much to go on yet. There's no gameplay footage right now, just a cinematic teaser trailer, and we also know this isn't a follow up to the previous films. Initially announced for Oculus Quest 2, a PSVR 2 was recently confirmed, and both are coming in 2023.
Horizon Call of the Mountain
Horizon Call of the Mountain is the first, and only, confirmed PSVR 2 game so far. Being developed by Guerrilla and Firesprite Games, Horizon Call of the Mountain is set to be a brand new experience set in the world of PlayStation's popular Horizon series.
Built for PSVR 2, Horizon Call of the Mountain will be told through the eyes of Ryas, a former Shadow Carja warrior. Though Aloy and other familiar faces from the series will make appearances, our brand new protagonist will investigate a "grave new threat to the Sundom". During the June 2022 State of Play presentation, we got our first look at Horizon Call of the Mountain's gameplay, which is outlined in a PlayStation Blog post.
In a previous PlayStation Blog post, Guerrilla's Studio Director Jan-Bart van Beek wrote that Horizon Call of the Mountain is "designed to push hardware technology, innovation, and gameplay" while "the stunning visuals and brand-new PS VR2 Sense controllers give a new meaning to being fully immersed into the world of Horizon."
It doesn't have a release date yet, but it'll act as a launch title for PSVR 2. Sony's offering an additional PSVR 2 launch bundle which includes Horizon, costing $599.99 / €649.99 / £569.99.
No Man's Sky
No Man's Sky offers PSVR support on PS4, so given the fact that Hello Games ported it to PS5 back in 2020, its little surprise to see it confirmed for PSVR 2. Unfortunately, neither Sony or the developer has confirmed exactly how it'll improve on the existing PSVR support just yet.
No Man's Sky VR's world is already vibrant and stunning, but PSVR 2 has the potential to make them even better - and that's something we would love to see. But if you're looking to get involved sooner, you can always access the PS4 version via backwards compatibility,
Pistol Whip
Pistol Whip previously appeared on PSVR, so its no surprise to see the action-rhythm game arriving on PSVR 2. Placing you inside dreamscape worlds, this rhythm shooter sees you taking down enemies in line with the beat. Now, developer Cloudhead Games is promising next-gen enhancements on PSVR 2.
"An enhanced version of the game will introduce more depth and dimension to the blood-pumping action with headset feedback and haptic feedback, finger touch detection, and seriously boosted loading speed," confirms Cloudhead, alongside 3D audio. If you already own the PSVR version, you can upgrade to the PSVR 2 edition for free.
Resident Evil 4 Remake
After years of speculation, Capcom finally announced its Resident Evil 4 remake during the June 2022 State of Play presentation. Arriving on PS5 on March 24, 2023, it'll come with some "supported content" for PSVR 2 too, which suggests this won't encompass the full game.
We'll have to wait for further details closer to launch, though if you're eager to play sooner, there's another option for Resident Evil fans. Last October, Capcom released Resident Evil 4 VR as an Oculus Quest 2 exclusive, which adapted the original version instead.
Resident Evil Village
Following on from Resident Evil 7's PSVR support, the June 2022 State of Play presentation offered a second announcement for series fans. Revealing a Resident Evil Village adaptation for PSVR 2, a PlayStation Blog post confirmed it's making full use of motion controls, eye tracking, and 3D audio.
Right now, we don't have a release window for Village on PSVR 2, and Capcom hasn't confirmed if it'll be a free upgrade for existing owners or a separate cost. We'll keep this updated as we learn more.
Star Wars: Tales from the Galaxy's Edge Enhanced Edition
Having first appeared on Oculus Quest 2 back in 2020, Star Wars: Tales from the Galaxy's Edge is getting an "Enhanced Edition" on PSVR 2.
As outlined in a PlayStation Blog,"ILMxLAB has been rebuilt to take advantage of many of the enhancements the hardware has to offer." ILMxLAB also states this'll be "released as the complete experience," meaning we can expect this version to include the Last Call DLC, too.
The Dark Pictures: Switchback VR
The Dark Pictures anthology is back once more and this time, Supermassive Games is bringing us a spiritual successor to Until Dawn: Rush of Blood. Much like its previous rail shooter, The Dark Pictures: Switchback VR is promising an intense rollercoaster ride, though no release date has been provided yet.
"Switchback VR will take players for a multi-sensory ride on where they'll need to survive the terrifying Ghost Ship and its distorted apparitions, confront hideous demonic incarnations of persecuted 'witches' in 17th-century New England and then fight for your life against other-worldly vampires trapped beneath the desert," Supermassive tells us on PlayStation Blog.
The Walking Dead: Saints & Sinners – Chapter 2: Retribution
The Walking Dead: Saints & Sinners is a fantastic game on PSVR, Taking us to the zombie-stricken New Orleans as the Tourist, it provided one of the series' best adaptations yet. So, we were pleased to learn that the sequel, Chapter 2: Retribution, is coming to both of Sony's VR headsets.
Continuing the Tourist's story, this time we're up against the seemingly unstoppable Axeman, facing down new threats. While the PSVR version arrives in late 2022, we won't be seeing the PSVR 2 edition until 2023, when the new headset is rumored to launch.
Zenith: The Last City
Zenith: The Last City is an anime-inspired MMO set generations after a cataclysmic event known as The Fracture. Alongside others, players will harness the power of Essence to become increasingly powerful and battle to prevent the Fracture from happening again.
RamenVR's title combines a colorful, fantasy open-world with action RPG gameplay, creating an immersive online VR MMO. Zenith is currently available for PSVR and now, a PSVR 2 version is on its way. Better still, if you already own the PSVR version, Zenith offers a free new-gen upgrade.
Rumored PSVR 2 games
Below, we've rounded up a list of upcoming PSVR games that we expect to have PSVR 2 compatibility. It's worth noting Sony has not confirmed any of these titles for PSVR 2 at the time of writing.
Gran Turismo 7
Given the success of Gran Turismo Sport VR, we wouldn't be surprised to see the upcoming Gran Turismo 7 land on PSVR 2 at launch - in fact, it sounds like a strong possibility.
Back in 2021, Gran Turismo series creator Kazunori Yamauchi revealed that, when it comes to harnessing the power of next-gen consoles, Gran Turismo 7 developer Polyphony Digital's focus is primarily on VR.
"The first thing that's going to be affected by more power is VR," Yamauchi told GT Planet. "I don't think that there's anything else that requires that much processing power. I really like VR; I'm one to believe in the possibilities of it, and it's very suited for a driving game."
Gran Turismo 7 launched in March 2022, and PSVR 2 isn't appearing until February 2023, giving time for VR support to be implemented for the hardware's launch.
Half-Life: Alyx
Out of all the rumored PSVR 2 games on the horizon, Half-Life: Alyx is the one that looks the most likely right now.
According to XboxEra co-founder and co-host Nick "Shpeshal" Baker on Twitter, Sony and Half-Life developer Valve made a deal to bring this critically-acclaimed VR game to PSVR 2. Baker described the deal as an "open secret" but admitted he's unsure awhen we could see Alyx arriving on Sony's next-gen VR hardware. Currently Half-Life: Alyx is a PC exclusive, compatible with the Valve Index or Oculus Quest.
While neither Sony nor Valve has confirmed this, we're inclined to believe Baker's claim. The industry insider has accurately leaked information before (particularly about PlayStation), previously revealing that Insomniac Games was working on another Marvel PS5 exclusive (Wolverine) and the PS Plus games lineup for May 2021, before either had officially been announced.
Hitman 3
Hitman 3 VR's arrival on PSVR 2 makes sense from a practical point of view. At present Hitman 3 VR is available on PSVR but it isn't supported on PS5. That means that you can only play it on PS4 or the PS4 version on PS5 - but it is a bit of a hassle to get it working on PS5.
It would make sense, then, for a PSVR 2 version of Hitman 3 VR to be released, making it easier for PS5 owners to access Hitman 3's VR support. IO Interactive's not formally commented on PSVR 2 support just yet, so here's hoping for news later down the line.
Moss Book II
Moss is already one of the best PSVR games around, so we fully expect its sequel, Moss: Book II, to be equally (if not more) impressive.
Developed by Polyarc Games, Moss sees you playing as a heroic mouse called Quill who, in the first game, was on a quest to save both her kingdom and her uncle from a fire-breathing snake. Moss: Book II picks up right where the first game left off, and sees Quill being hunted by a winged tyrant and its forces.
Moss: Book II released for PSVR back in March 2022 and has since arrived on Meta Quest 2 and PC VR. It's almost certain that this sequel will have PSVR 2 compatibility - especially given the success of the first game. Polyarc certainly seems keen, at the very least.
Sign up for Black Friday email alerts!
Get the hottest deals available in your inbox plus news, reviews, opinion, analysis and more from the TechRadar team.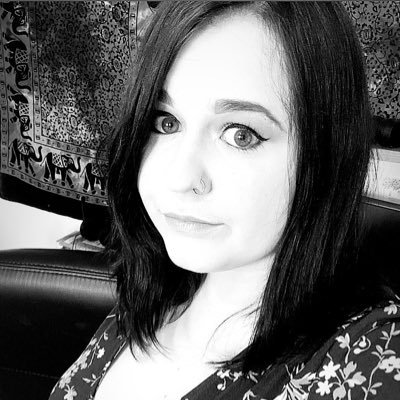 Associate Editor, TechRadar Gaming
Vic is TechRadar Gaming's Associate Editor. An award-winning games journalist, Vic brings experience from IGN, Eurogamer and more to the TechRadar table. You may have even heard her on the radio or speaking on a panel. Not only is Vic passionate about games, but she's also an avid mental health advocate who has appeared on both panels and podcasts to discuss mental health awareness. Make sure to follow her on Twitter for more.