Payday 3 release date, gameplay, and latest trailers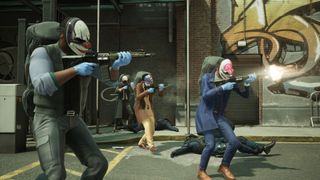 (Image credit: Starbreeze)
Payday 3 is out now for PS5, Xbox Series X|S, and PC. You'll be able to jump in with a group of pals to pull off daring heists using either stealth or noisier, much more action-packed approaches.
We've now played Payday 3, and you can read our thoughts on our Payday 3 review. We found it to be a competently made and fairly polished heist-'em-up but while stealth gets an upgrade, the shooting is the same as its decade-old predecessor.
Here's everything you need to know about Payday 3, including a look at the gameplay, and the latest trailers and news. As new details come to light on possible post-launch content, we'll update this page.
Payday 3 - cut to the chase
What is it? A four-player FPS heist game
When does it come out? Out now!
What can I play it on? PC, PS5, and Xbox Series X|S
Who is making it? Starbreeze
Payday 3 release date and platforms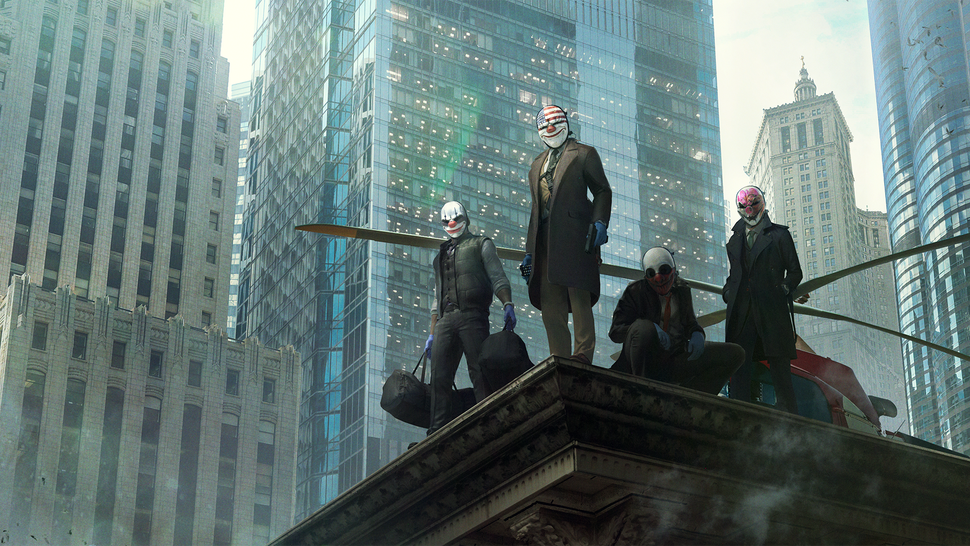 Payday 3 is out now on PC, Xbox Series X|S, and PS5. Not only that, but it launched on Xbox Game Pass, available to subscribers at no extra cost. The game will skip last-gen consoles.
Payday 3 trailers
The latest trailer we received for Payday 3 arrived as part of Gamescom Opening Night Live 2023. It shows off the Port Jersey Heist, where players are trying to rob boats that are coming in and out of an area. Check it out below:
We've included some more Payday 3 trailers throughout this article. For more, and to check out some awesome developer commentary and updates, be sure to head on over to the official Payday 3 YouTube account.
Payday 3 gameplay
Payday 3 expands upon the core heist FPS gameplay of its predecessors. It launches with eight heists, ranging from banks to skyscrapers and ports. This is slightly fewer than the 12 maps that launched with Payday 2, but from what we've seen so far, the heists do seem to have more to them than before.
As you can see from the trailer above, Payday 3 once again allows players to go in stealthily, before switching to an all-guns blazing approach as the authorities move in. In the trailers, we see a host of enemy types, including those carrying shields, and some that appear to be moving with stealth. As before, heists are designed around four-player co-op, with each player picking a character, with unique abilities and play styles. These characters can be customized with cosmetics and skills as well.
One interesting aspect of Payday 3 is that players can take hostages, and then negotiate with enemies. It remains to be seen whether this can be used to complete missions, more likely it's a stalling tactic while your teammates sort an escape route. Regardless, we're excited to jump in with some friends to see just how the new game plays.
Payday 3 story
Payday 3's story seems pretty light at present. We do know that the team has been in retirement for a few years before they're dragged kicking and screaming back into the world of heists and robbery. There will be two new additions to the Payday team, and the game will take place primarily in New York City.
Payday 3 latest news
Ice T introduces a new heist at Gamescom Opening Night Live
Rapper and actor Ice T popped up during a segment at Gamescom Opening Night Live 2023. He joked that he knew a lot about heists, before introducing the 'Port Jersey' heist. You can check it out via this Tweet.
Payday 3 requires an always online connection
Starbreeze has revealed that Payday 3 players will need an online connection to play at all times. This is apparently to facilitate the game's cross-play and cross-progression features.
That's everything we know about Payday 3 so far. For more on the shooting games that you should know about, be sure to check out our best FPS Games list. Once you're done there, check out our upcoming PS5 games guide.
Sign up for Black Friday email alerts!
Get the hottest deals available in your inbox plus news, reviews, opinion, analysis and more from the TechRadar team.
Jake is a freelance writer who currently works regularly with TRG. Hailing from the overcast shores of Brighton in the United Kingdom, Jake can be found covering everything from features to guides content around the latest game releases. As seen on NME.com, Eurogamer.net, and VG247.com, Jake specializes in breaking games down into approachable pieces for guides, and providing SEO advice to websites looking to expand their audiences.