Intel e AMD sospendono la vendita di chip alla Russia
La Russia non può più acquistare chip o risorse per produrli dall'estero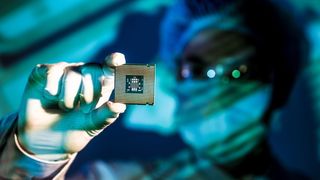 (Image credit: Shutterstock)
Sembra che sia Intel che AMD abbiano sospeso la vendita di chip alla Russia a causa delle nuove restrizioni imposte dal governo USA all'esportazione di semiconduttori, in seguito all'invasione dell'Ucraina.
Secondo varie fonti di alcune testate giornalistiche russe, la sospensione è stata confermata dalla Association of Russian Developers and Electronic Manufacturers (ARPE), mentre le aziende informatiche in Cina sono state informate da Intel circa il divieto di vendita alla Russia.
Queste nuove restrizioni riguardano principalmente i chip impiegati a scopi militari o quelli utilizzati sia in ambito militare che civile, di conseguenza le CPU Intel e AMD sono ancora disponibili ai consumatori russi. Ciononostante, è probabile che verrà imposto un alt temporaneo a tutte le vendite di semiconduttori al Paese, dato che le aziende stanno decidendo i prodotti e le fasce di clienti che subiranno l'impatto delle restrizioni in questione.
In una dichiarazione a Tom's Hardware, un portavoce di Intel ha spiegato che l'azienda sta agendo nel rispetto delle nuove sanzioni imposte dal governo statunitense nei confronti della Russia:
"Intel rispetta i regolamenti e le sanzioni in materia di esportazione applicabili ai Paesi in cui operiamo, fra cui le nuove sanzioni imposte dall'OFAC [Office of Foreign Assets Control] e le regole definite dal BIS [Bureau of Industry and Security]."
Chip prodotti internamente
Oltre all'interruzione delle vendite di chip alla Russia da parte di Intel e AMD, le aziende russe avranno difficoltà ad approvvigionarsi da altre fonti, dal momento che il Department of Commerce degli USA ha aggiunto 49 delle imprese russe alla propria Entity List, che definisce le restrizioni da applicare alle aziende considerate appartenenti alla lista nera.
A differenza delle recenti sanzioni imposte al colosso tecnologico cinese Huawei, le nuove restrizioni all'export imposte dagli USA alla Russia rappresentano un fatto inedito. Tuttavia, il Paese si prepara alla possibilità di sanzioni di questo tipo fin dall'invasione della Crimea nel 2014. Ecco perché la Russia ha promosso la produzione interna di semiconduttori, facendo al contempo scorta di chip.
Ma sebbene le aziende russe come Baikal, MCST, Yadro e STC Module abbiano iniziato a progettare i propri chip, questi vengono prodotti effettivamente da Taiwan Semiconductor Manufacturing Company (TSMC) che produce chip per Apple, Qualcomm, Nvidia, AMD, Mediatek, Broadcom e altre grandi aziende. Purtroppo per la Russia, TSMC ha accettato di sospendere le vendite al Paese in conformità alle nuove restrizioni. Di conseguenza, anche la fornitura di chip interni verrà probabilmente interrotta per la Russia
Ma anche a fronte della sospensione delle vendite di Intel e AMD al Paese, l'impatto non dovrebbe essere estremamente pesante, dal momento che il governo russo registra meno dello 0,1% degli acquisti di chip a livello globale, inoltre il mercato russo si attesta a "soli" 50,3 miliardi di dollari rispetto ai 4,47 mila miliardi di dollari complessivi del mercato di semiconduttori mondiale, secondo la Semiconductor Industry Association.
Fonte: Tom's Hardware
Are you a pro? Subscribe to our newsletter
Sign up to the TechRadar Pro newsletter to get all the top news, opinion, features and guidance your business needs to succeed!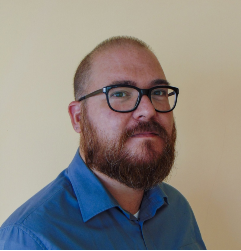 Senior Editor and Professional Translator. Boardgaming enthusiast, Tech-lover.