Modern Warfare 3 (2023) release date, trailers, and key information
Here's all the key information on this year's entry in the Call of Duty series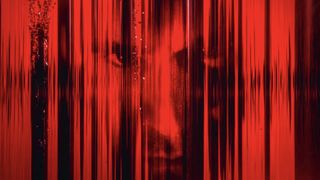 (Image credit: Activision)
What do we think of MW3?
If you're looking for a full, hands-on review of the game then head on over to our Modern Warfare 3 review.
Call of Duty Modern Warfare 3's release date has passed and the game is now well and truly out in the wild.
If you're looking for a concise breakdown of all the game's key information then we've got you covered. This page breaks down not only the information we had in the run-up to the game's release, but also covers news, release date, platforms, and more.
We've also got information on the story, setting, and game play, but if you're looking for specifics then you could try our dedicated Modern Warfare 3 maps list page, Modern Warfare 3 best weapons guide, and some tips on the quickest way to unlock weapons in Modern Warfare 3.
Otherwise read on for a whole host of key information about the game.
Modern Warfare 3 - cut to the chase
What is it? A sequel to 2022's Modern Warfare 2
When did it come out? November 10, 2023
What can I play it on? PS5, PS4, Xbox Series X, Xbox One, PC
Who is making it? Sledgehammer Games in collaboration with Infinity Ward
Modern Warfare 3 (2023) release date
The Modern Warfare 3 release date was November 10, 2023, so is out now!
This is a pretty standard release date for a Call of Duty game, given that last year's Modern Warfare 2 released just two weeks earlier, in the same window. In general, Call of Duty doesn't need to worry too much about its competition, as it's basically guaranteed that it'll end up as one of the best-selling games of the year, regardless.
You can play Modern Warfare 3 on PS5, PS4, Xbox Series X|S, PC, and Xbox One.
Modern Warfare 3 (2023) story and setting
Modern Warfare 3 is pitched as an even darker game than its predecessor. At the end of the last game, we were treated to a teaser for what's to come, and all signs point to Makarov. Vladimir Makarov was the secret big baddie in the original Modern Warfare game, which was technically Call of Duty 4. He was also involved in the iconic 'No Russian' mission later on in the series. This mission was also referenced in the post-credits scene for 2022's Modern Warfare 2.
Makarov appeared in the teaser trailer for Modern Warfare 3 (2023), and there's a voiceover from Price warning that 'you should never bury your enemies alive.' It's clear that the team will be going up against Makarov, with things picking up where the last game left off.
Modern Warfare 3 trailers
The latest trailer before the game's release came as part of Gamescom Opening Live 2023. We were treated to a full walkthrough for a Campaign mission called 'Operation 627'. In it, the player infiltrates a prison, scaling the walls before eventually blowing open a cell to rescue an unknown operative.
We've included some more trailers throughout this article, but to see more of them as they release, head on over to the official Call of Duty YouTube channel.
Modern Warfare 3 (2023) gameplay
In terms of gameplay, Modern Warfare 3 is making some changes to both movement, and HUD. For starters the classic mini-map is back, with red dot enemy indicators. There's map voting too, as well as Perks that are available at the start of each match. Time to kill has been increased, with core health now at 150. This is more in-line with older games, so hopefully fans should notice the difference pretty quickly.
Movement is being retooled, with slide cancelling available once again. This won't reset Tactical Sprint, however. Reload animations can be cancelled, allowing players to fire their remaining bullets in a last ditch effort to stay alive. There will be longer Tactical Sprint duration as well, and it'll recharge while sprinting.
The campaign will feature a set of story-based missions to take on, continuing the story of Price and the squad. In addition, there are Open Combat Missions, which give players choices as to how they can be completed. A recent blog post on the official Modern Warfare 3 website explains:
"For example, if you prefer to use stealth techniques, you may wish to undertake an OCM with a lights-out approach, using night-vision goggles and suppressed weapons and complete your objectives without your adversaries knowing you were even there. However, if loud explosions and reckless abandon are part of your repertoire, strap extra armor plates onto your torso and hit those targets head-on!"
Movement updates in #MW3 👇🏃 Slide animations can be canceled but will not reset Tactical Sprint.🔫 Cancel reload animations to return fire with leftover ammo💪 Mantle faster and while sprinting🏃 Longer Tactical Sprint durations which recharges while sprintingAugust 17, 2023
Modern Warfare 3 (2023) latest news
Modern Warfare 3 will feature an open-world Zombies experience
As detailed in a new blog post, Modern Warfare 3 will launch with an open-world Zombies mode called Operation Deadbolt. It's said to be the largest Zombies map so far, and will feature multiple squads of players teaming up to fend off the encroaching hordes. Read more about what to expect, in our Modern Warfare 3 Zombies guide.
Full Modern Warfare 3 reveal featured in Warzone 2.0
Modern Warfare 3 was fully revealed during a Warzone 2 event. This took place on August 17, and was called Shadow Siege. Players were tasked with infiltrating the Observatory in Al Mazrah, where they had to extract with canisters of chemical weapons.
Content from MW2 can be carried forward to the upcoming MW3
In a blog post, Activision confirmed that the new Carry Forward feature will be coming to Modern Warfare 3, allowing players to access previous items such as weapons, cosmetics, bundles, operators and other rewards from Modern Warfare 2.
So there you have it, that's everything we know about Modern Warfare 3 (2023) so far. For more on Call of Duty, head over to our best FPS games list to see whether any of the series' games are included. For a look at what weapons wowed us during the beta, visit our MW3 best weapons guide.
Get daily insight, inspiration and deals in your inbox
Get the hottest deals available in your inbox plus news, reviews, opinion, analysis and more from the TechRadar team.
Jake is a freelance writer who currently works regularly with TRG. Hailing from the overcast shores of Brighton in the United Kingdom, Jake can be found covering everything from features to guides content around the latest game releases. As seen on NME.com, Eurogamer.net, and VG247.com, Jake specializes in breaking games down into approachable pieces for guides, and providing SEO advice to websites looking to expand their audiences.